This new store on Broad Street carries all the closet classics for women.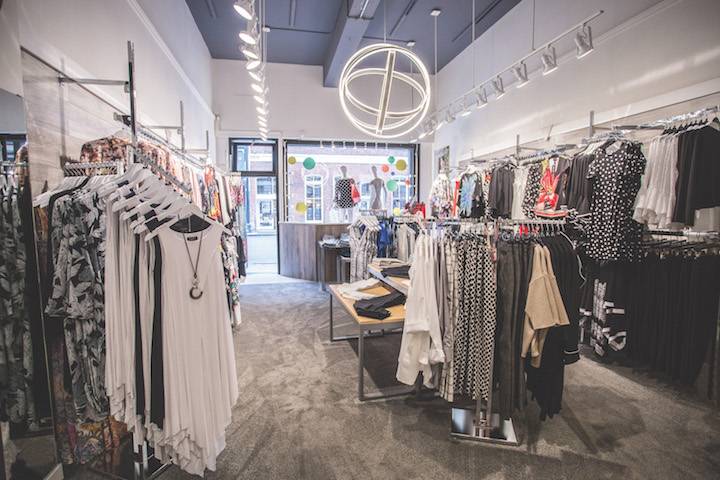 Photograph by Belle White.
---
The first thing you might notice about Good Bones, the new women's boutique in downtown Victoria, is its name.
"There is a story behind that," explains co-owner Kim Bremner, "It started with my frustration in finding a store that carried the great closet classics — the 'good bones' of a wardrobe."
The second thing that will grab your attention is the store's offerings of those wardrobe classics. Frank Lyman, a Canadian line of sophisticated women's fashions, is an anchor brand, along with Joseph Ribkoff, Stenstroms, Alberto and Papillon.
"We appeal to professional women looking for a store to call home," Bremner says. "The reaction to the store and all our products so far has been very positive!"
This article is from the July/August 2018 issue of YAM.