• NEWSLETTER EXCLUSIVE •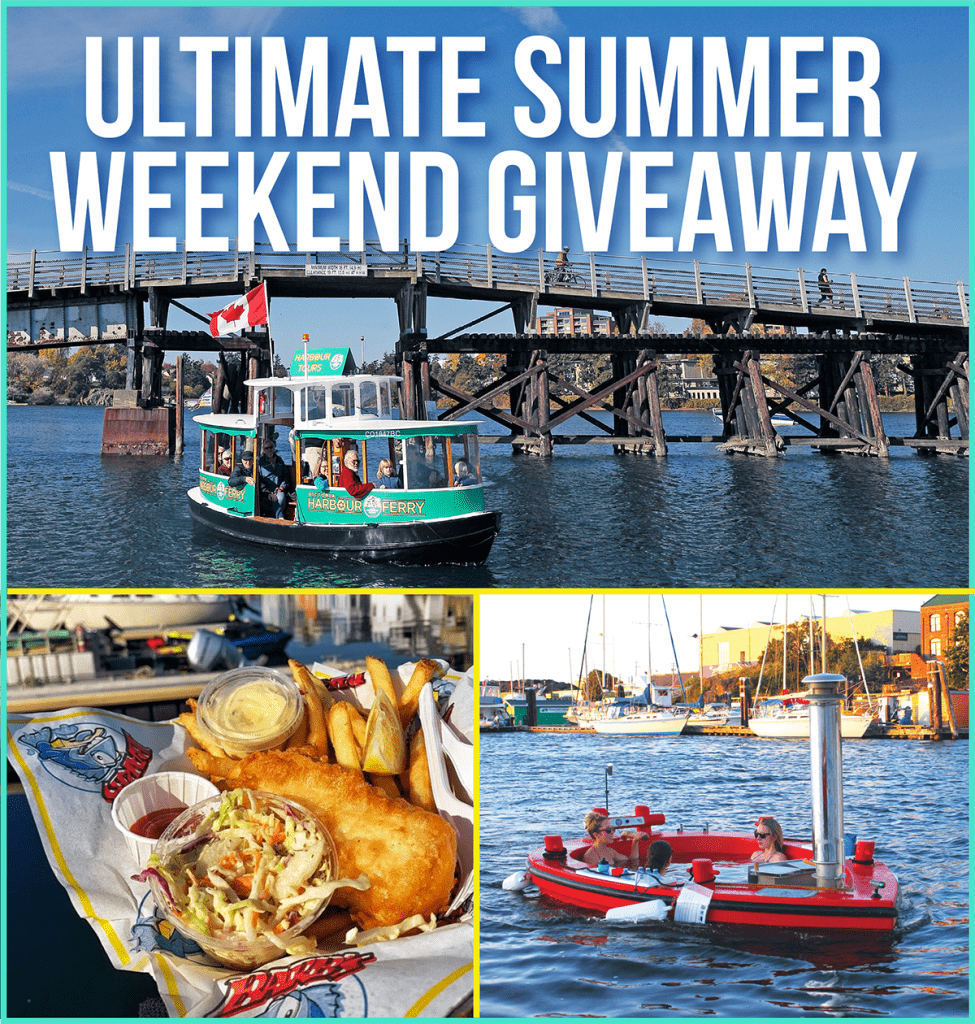 Summer starts now! Sun, friends, great food — we've created the ultimate summer weekend prize package.
This prize pack includes:
A Hot Tub Boat Victoria Experience for Four Enjoy a unique experience on the water with friends in a floating hot tub from Hot Tub Boat Victoria! Relax in your private hot tub as you explore the Upper Harbor and Gorge Waterway. (Valued at $300)
Victoria Harbour Ferry Tour for Two! Sail away on a 45-minute scenic Victoria Harbour tour. Get a first-hand look at how the harbour functions and uncover secrets of our historic landmarks on this guided tour. (Valued at $75)
Barb's Fish & Chips for Two Head down to colourful Fisherman's Wharf and enjoy a delicious meal from Barb's. Soak up the dockside vibes as you dine at their outdoor tables. (Gift certificate valued at $75)
THE CONTEST IS NOW CLOSED.