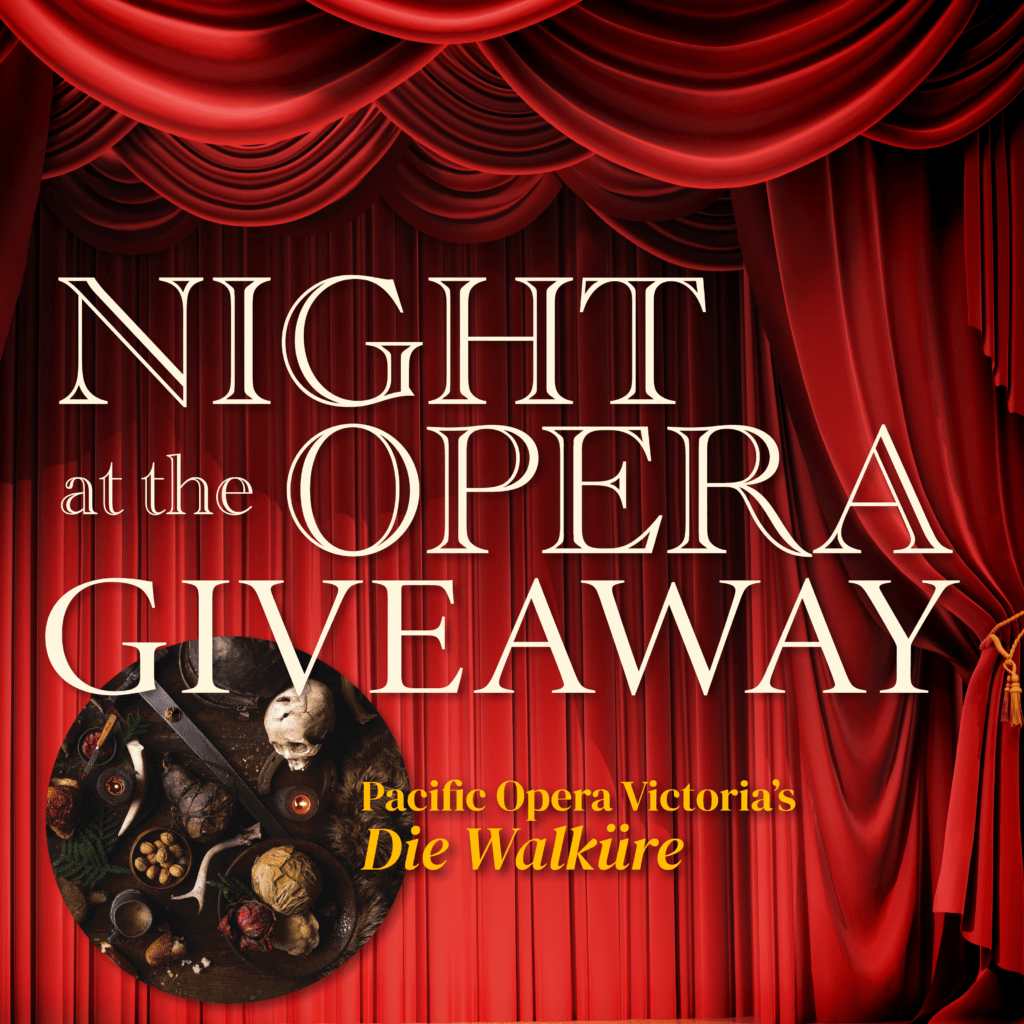 Win two premium seats to Pacific Opera Victoria's Die Walküre, an enthralling narrative of gods, heroes, and fate unravels in a mythical realm of deities and humans. This tale delves into the interconnected destinies of the courageous warrior Siegmund and his rediscovered twin sister Sieglinde. (Valued at $200)
The show will be on October 21st 6:00 PM at the Royal Theatre. Contest ends on October 13th.
Read the rules and regulations here.