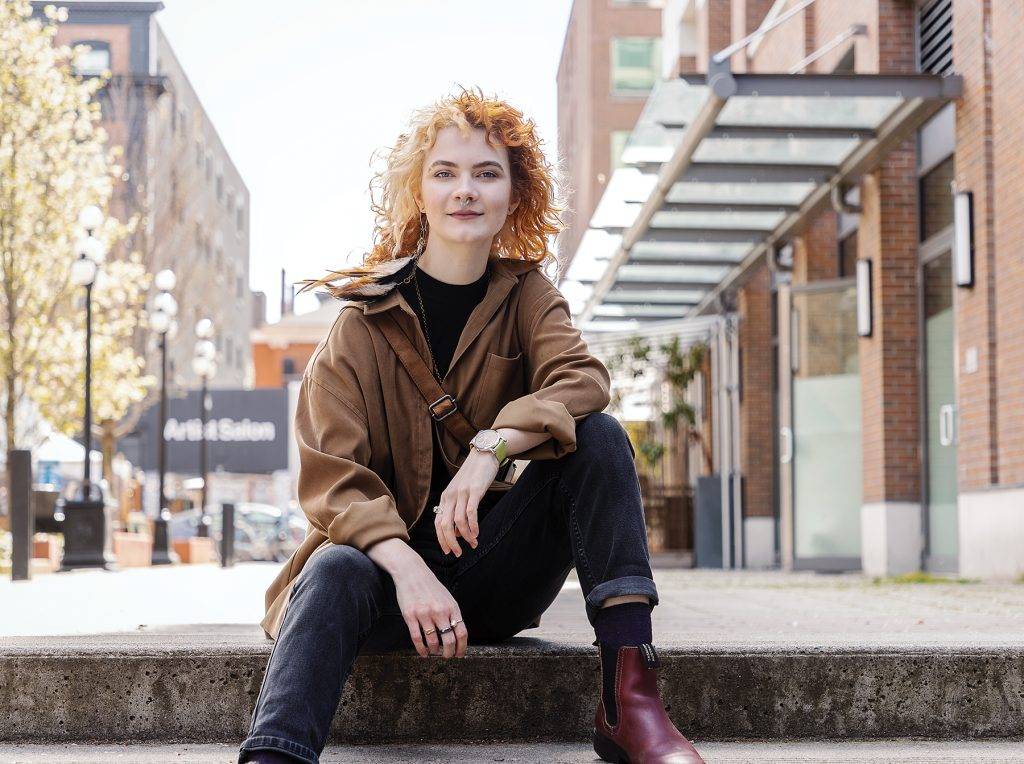 Trying to make a human connection online can be difficult, and if you are neurodiverse or disabled, you know it is even more challenging.
Victoria resident Christie Faye Collins is trying to change that. She is developing an app, NOMI, where people can connect in a safe place, accepted and celebrated for who they are.
"On Tinder and Bumble, people get fixated on someone's disability, and they don't see the person," Collins says. "I want something where people already understand and don't need to field invasive questions about themselves or make others uncomfortable. I want it to be a place of acceptance and where people explore each other to see if they can get along without those other hassles."
Collins is seeking input on NOMI's content and design from the community. Individuals can share their perspective in an online questionnaire.
Jacob, a 19-year-old autistic and neurologically complicated individual living in Victoria, is excited about NOMI's potential.
"For a long time, I thought I would never find someone who would like me for me, but now I am optimistic about my odds because of this app," says Jacob.
However, NOMI is not just for dating. If people find romantic love, all the better, but Collins is calling NOMI more of a "connection" app. She wants it to be a place for people looking for friendship and companionship. In fact, the majority of people who have responded to her call for feedback have indicated it is that kind of relationship they crave.
Collins says NOMI is already evolving in response to comments.
"At first, I thought it would be exclusively for disabled or neurodiverse individuals. That is not going to be the case for a few reasons, one of which is because some people are not yet identified as neurodivergent but are drawn to people who are. They want to be part of the app. Another question I received was whether trans and two-spirit people could be part of NOMI. Absolutely. This is a welcoming space for everyone. I want everyone to feel accepted."
Collins plans to have the app up and running by 2023, after she runs through all the suggestions. It will be a fantastic addition to our community.