Cinda Chavich shares her nuts and bolts recipe from her childhood. A delicious holiday snack for parties and cozy nights watching Hallmark movies.
By Cinda Chavich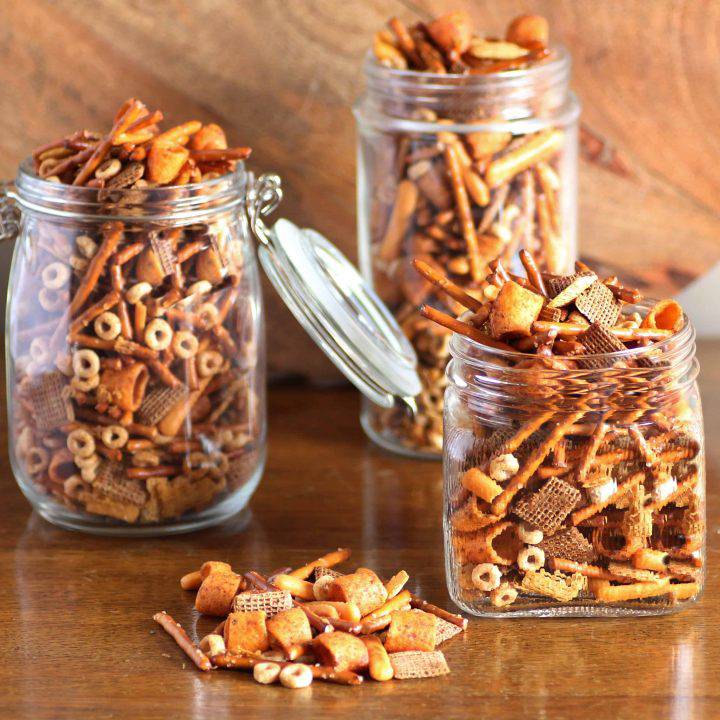 This retro snack from my childhood is still always part of my party celebrations. This big batch makes sharing easy!
1 cup non-hydrogenated margarine
3 tbsp Worcestershire sauce
12 cups Cheerios (or an organic alternative, such as Nature Path Whole O's)
2 cups Shreddies (or an organic alternative)
3 cups Rice Chex or Crispix (or an organic alternative)
3 cups roasted peanuts (skinless)
4 cups straight pretzels, broken into 1-inch pieces (skinny ones)
1 tbsp celery salt
2 tsp onion salt
1 tsp granulated garlic
Get out the biggest roasting pan you have (you might need two). In a small saucepan, melt the margarine and whisk in the Worcestershire. Set aside. Combine the cereals, peanuts and pretzel bits in the roasting pan and toss.
Drizzle the margarine mixture evenly over top, mixing gently with a wooden spoon to coat everything. Then sprinkle on the celery salt, onion salt and garlic powder, and toss to season everything evenly. Taste — if you think you need more flavouring, add it now. Place the pan(s) in a 200oF oven, and bake for 1 1/2 hours, stirring occasionally.
Cool and store in large plastic containers (or freeze). Perfect alongside holiday sidecars and artichoke dip for a virtual cocktail party.