New textures, better technology and eye-popping design make this the best time to give wallpaper a second chance.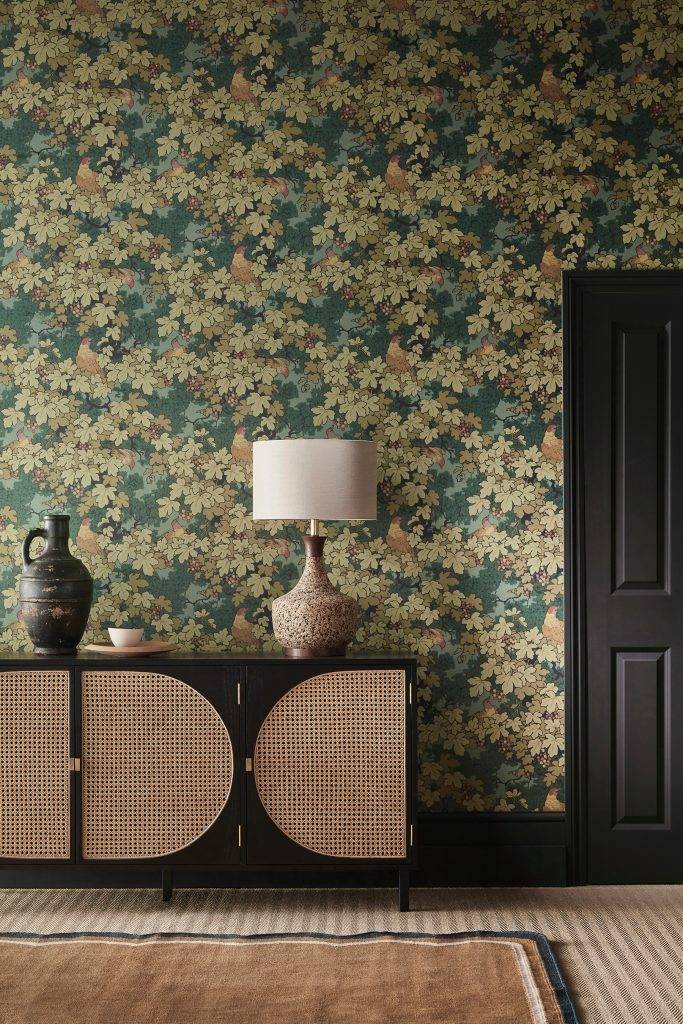 ---
BY NESSA PULLMAN
Shortly after its mid-20th-century heyday, wallpaper developed a bad reputation in the design world. Wallpaper just wasn't it anymore, but a fussy, impractical, tackily patterned relic of the past. Then about a decade ago, high-end hotels began showcasing wallpaper in their grand lobbies, magazines started publishing trendy projects with bold patterns and homeowners took a second look.
Now rebranded as "wallcovering," its comeback is complete.
In part, that's because suppliers have drastically improved the materials wallpaper is made from — especially the adhesives used to apply and remove it. With more durable materials, easier installation and the promise of removal that wouldn't damage the walls underneath, designers were encouraged to create a diverse range of patterns, textures and designs that could fit any home or style.
And all of that has inspired us to view wallpaper in a way we never have before. "Wallpaper is one of those truths of the heart," says interior designer Jessica Allerton of Bidgood + Co. "It may change over time, but we will always want something else other than just paint."
A complete game-changer
More than 2,000 years ago, the Chinese were the first to paste patterned rice paper on their walls. By the 16th century, wallpaper had made its way along the Silk Road to Europe, where it was often used as an inexpensive way to mimic the luxurious tapestries and damasks of the nobility.
Its popularity peaked in the 1950s and 60s, when wallpaper covered almost every wall of the modern home — shortly followed by its downfall, thanks to the sticky, shiny vinyl so popular in the 1970s, and so deeply loathed ever since.
Over the centuries, wallpaper has been made using many different materials, including fabrics such as silk and linen, some more successful than others. Today, wallpaper is created from durable, flexible and natural materials that can withstand the wear and tear of everyday life, while also looking modern and polished.
Most wallpaper is still made from 100 per cent paper, just as it was centuries ago, but modern technology has transformed this into a durable natural material that can come in a multitude of patterns and colours.
Another popular material is grasscloth, woven from natural grasses and dried reeds to create a textured and multi-dimensional look. This material can be dyed to produce any colour, making it versatile in spaces that require a subtler look without any busy patterns. Other organic textures such as cork, bark or wood create a rustic and earthy look.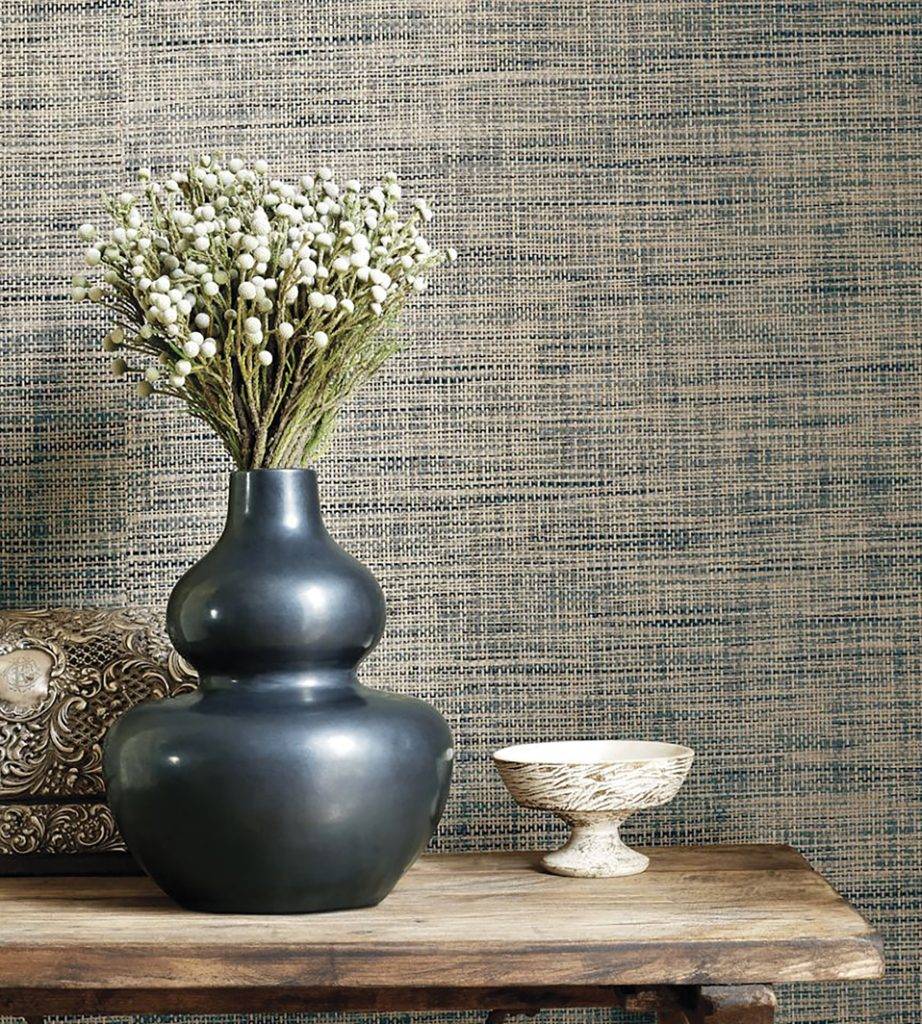 ---
The newest and most non-traditional wallpapers are the removable "peel-and-stick" decals, which are typically made from a vinyl blend and can come in a variety of fun patterns, colours and textures. These have been a complete game-changer, especially for renters or homeowners on a tight budget, but they can't compete with the durability of a traditional paper or organic material installed with proper adhesives by professionals.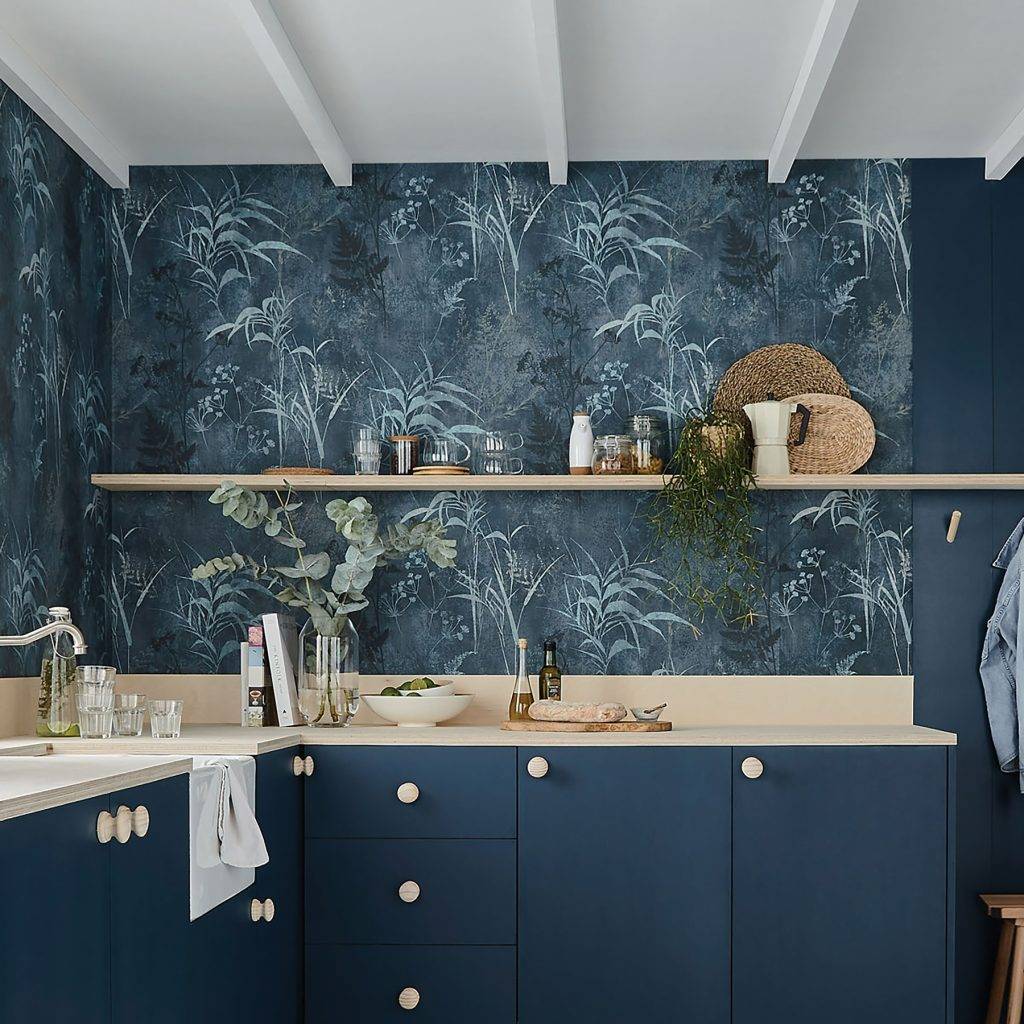 ---
Small space, big impact
Josée Lalonde and Melanie Henson, both interior designers from Victoria-based Josée Lalonde Design, love to use wallpaper to create the big "wow factor" in a space. "A dramatic accent wall paired with a soft textile of a couch or headboard really grabs the eye when you walk into the room," says Henson. Adds Lalonde, "Accent walls are a great way to play around with fun patterns and loud colours without committing to too much."
Allerton prefers to wallpaper an entire room to create a unique experience. "Powder rooms are our 'go to' — they are the jewelry box of the home, a perfect way to add a special touch without taking over the whole house," says Allerton. "And with small rooms, you have the opportunity to go with a large pattern that may otherwise look overwhelming in a bigger space."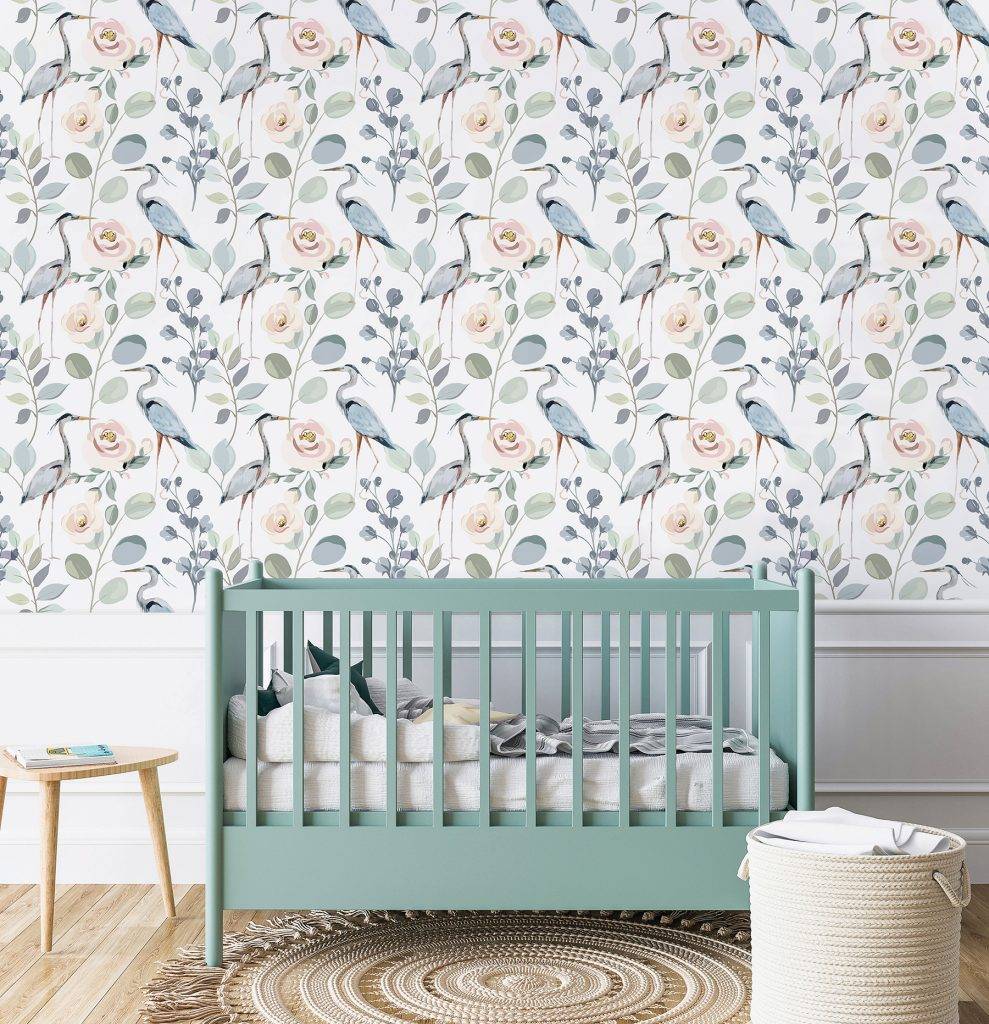 ---
There are also lots of creative things you can do with wallpaper even off the walls. "A fun accent applied to the back of a bookshelf or china cabinet can really make an impact," says Lalonde. "Or placed on the ceiling or even a door for an unexpected surprise."
Such a versatile product does come with complications and challenges. First and foremost is choosing the right wallpaper in the first place — it can be an expensive mistake if you need to replace a pattern that is too big, too busy or simply the wrong colour in a space.
Then, Allerton says, "Once you've chosen your design, you need to be thoughtful about what you pair with it. If you're going with a large-scale floral pattern on the wall, then balance it out with a small-scale checkered pattern in a rug or drapery."
One good tip is to follow the Josée Lalonde team's practice of stopping by their neighbours at Design District to browse samples and place orders.
Just as important is having enough wallpaper to cover your desired area — which all starts with having the correct measurements. (Allerton suggests reaching out to the supplier or finding a measurement calculator online for help with measuring.)
"Each pattern has a repeat, so it's important that you do your research beforehand to make sure you order enough to line up the pattern correctly," explains Lalonde.
"And always order more than you need," adds Henson. "Because even if you can order more later on, it could be from a different dye lot and the pattern won't be cohesive."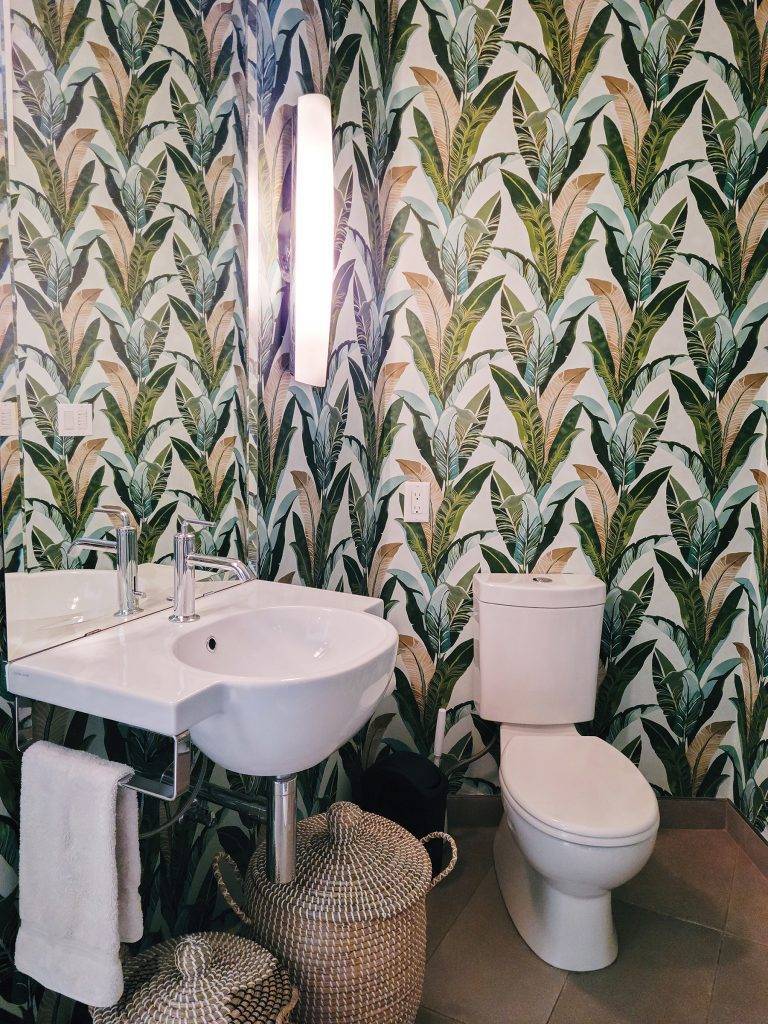 ---
Make it seamless
Whether it has a pattern or not, wallpaper can be tricky to install. "We can't stress enough how important it is to hire a professional installer," says Henson. "It takes a lot of skill and patience to create a look that is equal and seamless."
---
For brave DIYers, there are plenty of tips and tricks for working with wallpaper online. "If you're just dipping your toes in, then we suggest starting small," says Allerton. "Choose the room and order a sample you can hang on the wall. Leave it for a week and see how it feels after you've used the space."
Choosing the right wall can also be vital. "If it's an accent wall, try to choose a wall that is corner to corner," says Lalonde. "This will help avoid peeling of the edges."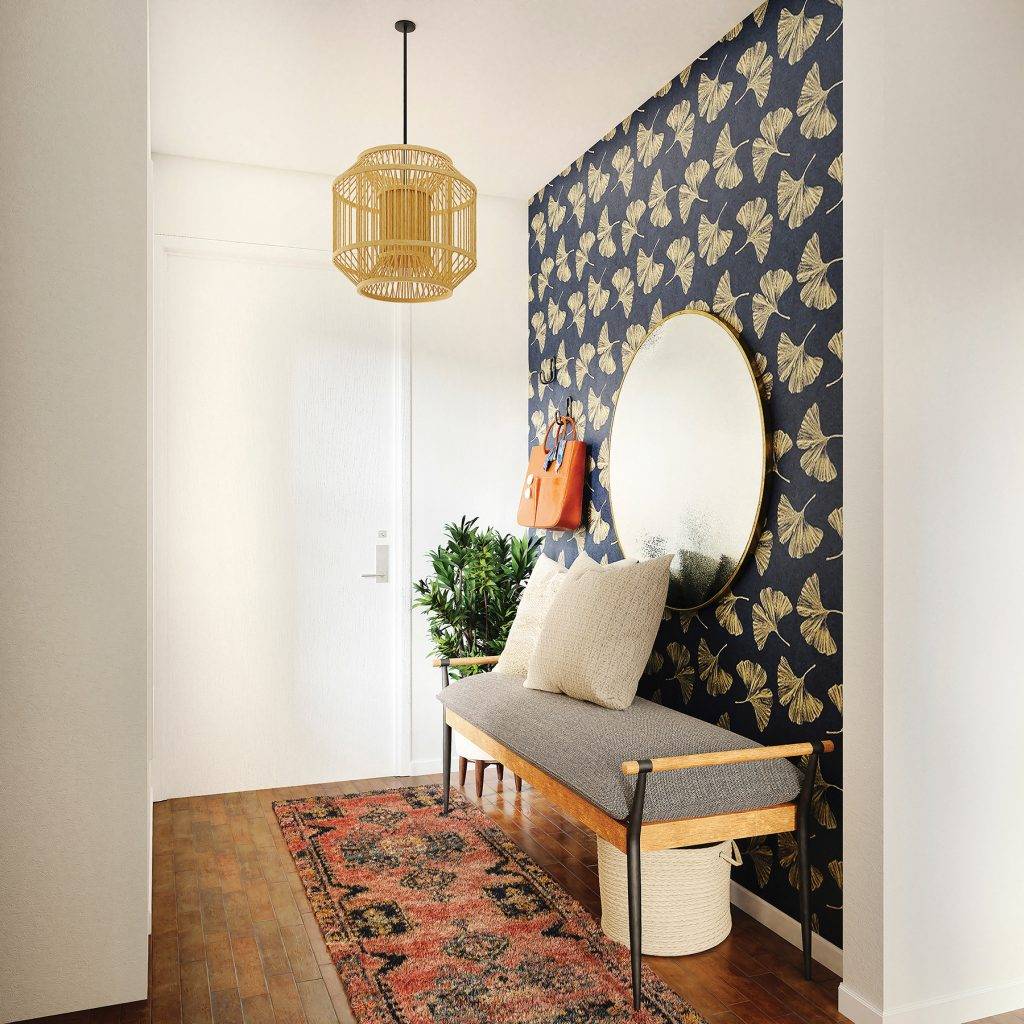 ---
Avoiding the wrong wall is even more important. "You also want to avoid moisture-collecting areas," says Allerton. "Backsplashes or beside a bathtub is a no go."
Still, we have come a long way since the early days of wallpaper. Today's technologies and innovations make it a flexible and real option. As Henson says, "Wallpaper has become so versatile these days. And with the cost of wood and metal going up, it's a really good solution to achieve a certain look in a cost-effective way."
Most of all, wallpaper gives us the luxury of adding impact to a space in a way that really challenges how we view design.
"We're growing away from some of our minimalism restraints within design," says Allerton. "People are less afraid of pattern and colour than they have been in a long time."