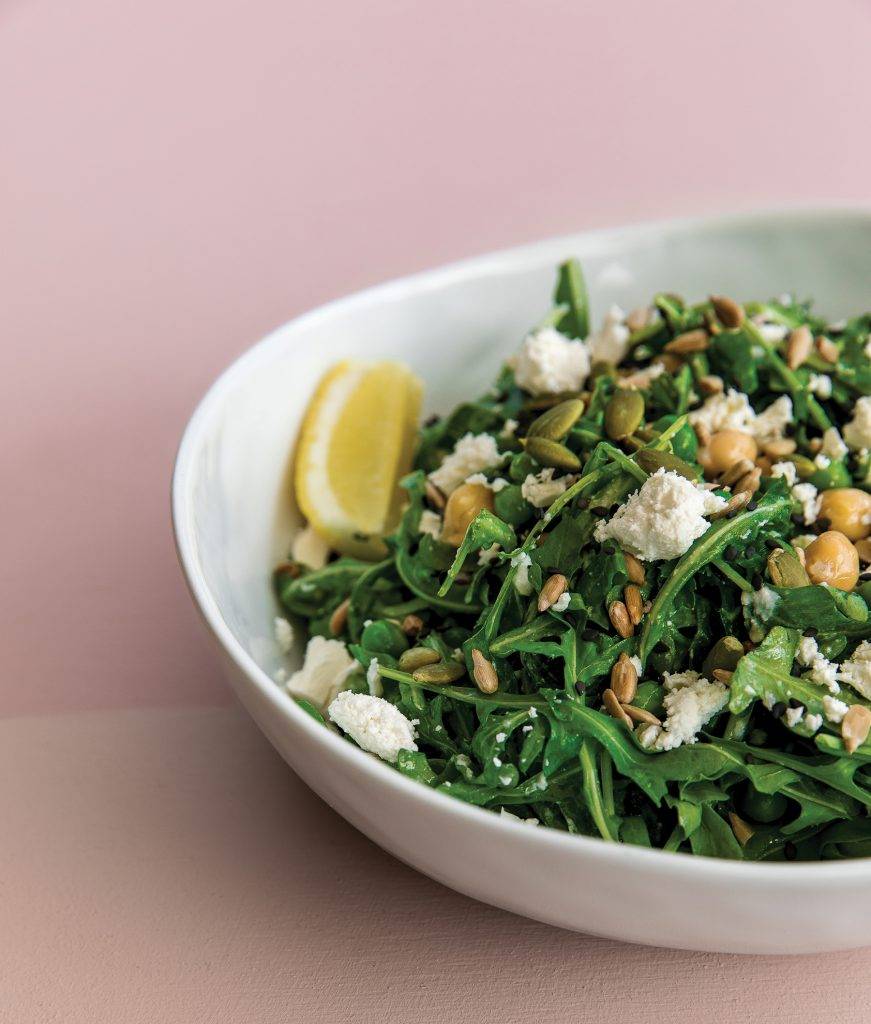 At Bear & Joey Café, Peter Wood is serving up a sunny taste of his childhood home, a bit of Australia's famous coffee culture in the middle of a Victoria winter.
This healthy green bowl from Bear & Joey is named for two of Peter Wood's former culinary colleagues in Sydney. Enjoy it as a starter, a vegetarian lunch or topped with chicken, smoked salmon or a poached egg for dinner.
Salad:
• 4 cups arugula or mixed baby greens
• 1/2 cup cooked chickpeas
• 1/2 cup diced cucumber
• 1/2 cup fresh green peas (or frozen, thawed)
• 1 avocado, peeled and cubed
• 1/4 cup Italian parsley leaves, picked from stems
• 2/3 cup crumbled feta, divided
Lemon Vinaigrette:
• 1/2 cup olive oil
• 1/4 cup fresh lemon juice
• 1 1/2 tablespoons sugar
• 1 shallot, peeled and chopped
• 1 clove garlic, peeled and chopped
• Salt to taste
Garnish:
• 1 tablespoon each: toasted pumpkin, sunflower, black sesame seeds
• Lemon wedges
Place salad ingredients in a bowl and toss with 1/2 cup of the crumbled feta.
Place vinaigrette ingredients into a blender and blend until emulsified.
Add enough dressing to the salad to lightly dress the vegetables and toss well. Divide salad between two individual serving plates. Top each salad with seeds and remaining crumbled feta. Serve with a lemon wedge on the side.
Serves 2 for lunch; 4 as a starter.