The Finishing Store & Millworks, the local, family-owned solution to your home office needs. Work from home in an office space that works for you.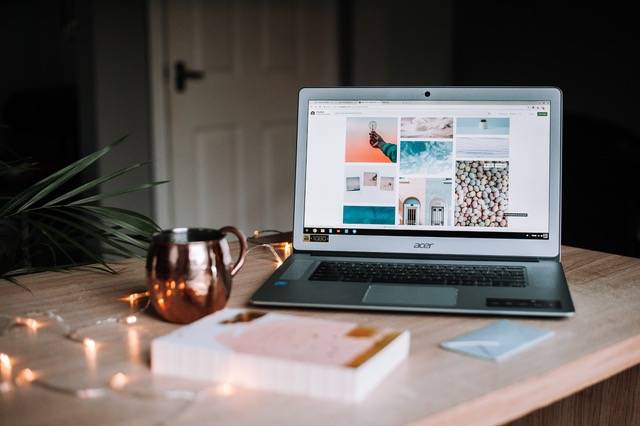 If this year has found you working from home for the first time, you are not alone. 2020 has brought about the rise of the home office, and it looks like it's here to stay. More and more people are finding their morning commute shortened to a 15-second walk from the bedroom to their laptop with no sign of going back to the office.
Having a separate space in your home specifically for work can transform productivity and help cultivate a healthy work-life balance. So if you're tired of working in the middle of your living room chaos or balanced on the corner of a shared dining room table, read on.
The biggest challenge folks are facing when trying to put in a home office is finding the space. Many are forced to reconsider the function and design of their home. The good news is that there is no shortage of solutions to this conundrum – getting creative with your space is half the fun.
Spare bedrooms, basements, and garages can all be converted into home offices. Where this isn't possible, partitioning off part of a room is always an option. When brainstorming where to create your home office keep in mind what is important to you for your workspace, some things to consider are:
lighting, privacy, peace and quiet, easy access, and having enough space.
If you are finding yourself tasked with making some difficult decisions about how to best use your space to make the home office a long-term fixture, that's where The Finishing Store can help. We help you find unique solutions with numerous options and endless possibilities. There is something for everyone's budget and plan.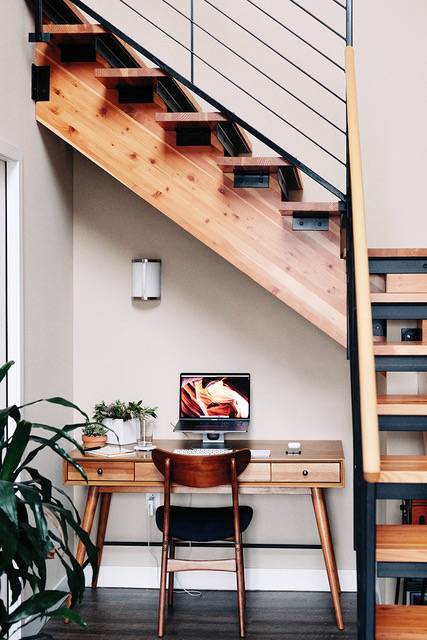 Having our own Millworks location right here in Victoria makes building your dream space a breeze. We build to custom designs set out by you, your designer, or your architect. Our library holds over 9,000 moulding profiles, giving you a wide selection of styles to choose from.
Our goal is to make it easy to get exactly what you want. If you've been browsing the internet for home office inspiration, come down and see us. Show us your photos and we'll make sure we have the information we need to bring your project to life, including providing a realistic quote.
The Finishing Store & Millworks is proud to be a local, family owned and operated company supplying the Victoria and Nanaimo area with quality interior finishing products, superior knowledge, and personal service.
With over 60 years' experience in the home finishing industry, our team has extensive, unparalleled expertise to help you bring your dream spaces to life. Choose from a wide selection of top-quality flooring, mouldings, mantels, doors, stairs, closets, and custom millworks.
We are dedicated to supporting Canadian-made partners and only offering the best, most unique products to ensure every project is finished better.
Let's build your dream home office, together.
>> Learn more at https://www.finishingstore.com/