Chloe and Marie-Eve's big-sister, little-sister relationship is just one reason to join the Bowl for Kids' Sake Fundraiser.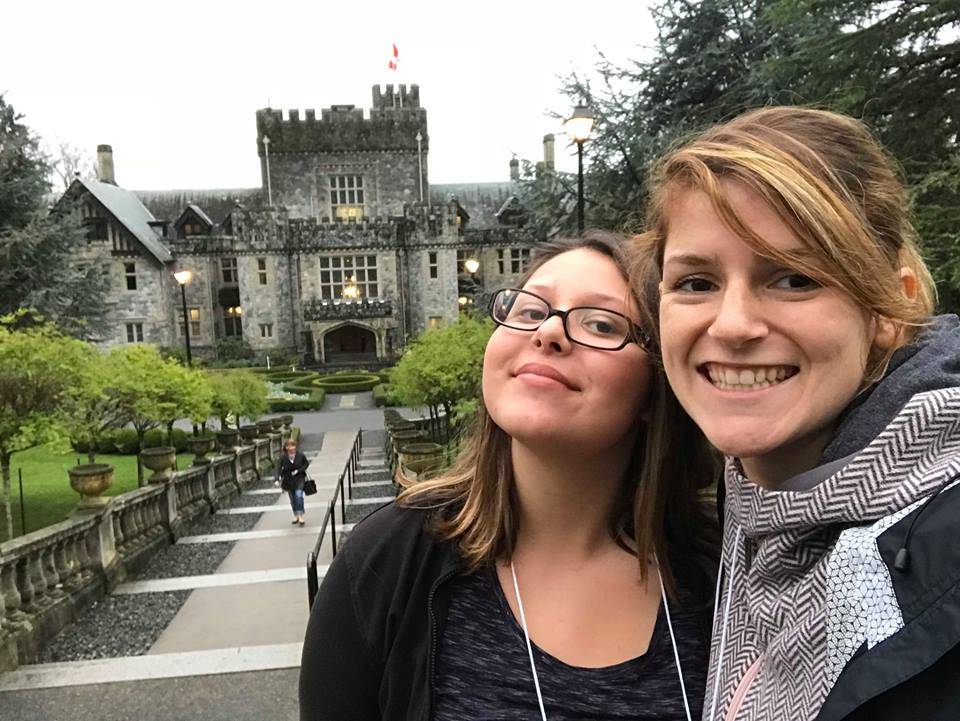 Sitting in Starbucks with Chloe and Marie-Eve and talking about their experience in the Big Brothers Big Sisters (BBBS) program is like sitting and chatting with the best of friends. Marie-Eve talks about the time she and Chloe were playing charades and Chloe did a comical imitation of Marie-Eve's boyfriend. Both of them burst into laughter remembering the moment.
Chloe is a "little" in the BBBS Victoria program and Marie-Eve is her "big". Chloe started in a BBBS in-school program when she was in elementary school. She loved her experience playing games with the mentors so much that she applied and received Marie-Eve as her individual mentor when she was 14.
Their first meeting was a bit awkward as they were both a slightly shy. But Chloe quickly started telling Marie-Eve all about her life and friends.
Mentorship Opportunities
The BBBS program in Victoria and area is a mentorship program that is committed to creating mentorship relationships between young people and adults. The programs consist of group and individual mentorship opportunities, in and out of schools. For the individual mentorships, volunteer mentors are screened and trained before being matched with their "littles" based on mutual interests.
Marie-Eve heard about BBBS from a friend in 2016. She was immediately interested in mentoring because, as she says, "When I was [Chloe's] age, I didn't have an easy childhood .. .If I [could have] had someone who could be there to help me or be there for me, I would have appreciated that."
Gaining Friendship and Confidence
Chloe and Marie-Eve are coming up on their two-year anniversary of becoming big and little sisters. During that time, they've done everything from ziplining at WildPlay to cooking together. One of the big reasons, says Chloe, that she wanted a big sister was to have someone with whom to do new activities and to encourage her to try new things.
She talks about how much more confidence she has now compared to before her relationship with Marie-Eve.
"I knew I needed to get my ass in gear and get over the fear of everything and start taking risks in my life because, you know, you only live once," said Chloe. "And then I got my big sister and I was like, OK, cool, now I have someone older than me who I feel safe with who I can do these new things with."
While Chloe has gained a stronger confidence from her big sister, Marie-Eve talks fondly about her little sister.
"I always feel better with you … well sometimes" Marie-Eve teases as Chloe laughs. "At the end of our time together I have a feeling that is hard to describe, I feel like I've done something good," explains Marie-Eve.
Marie-Eve and Chloe's relationship is a wonderful example of what the BBBS program is designed to do — create a mentorship relationship that benefits both people and encourages connection, confidence, and support.
BBBS Victoria has an upcoming fundraiser on April 26, 27, & 28 called Bowl for Kids' Sake that supports all of their programs. Follow this link to the Bowl for Kids' Sake page to donate, become a sponsor, or join a bowling team in support of positive mentorship relationships for local youth.
---
This article is from March 18, 2019.