Women ruled the 2019 Grammy Awards, and they're owning stages and sound waves across North America, including right here in Victoria. So how long can this city hold them?
By David Lennam  //  Photos by Jeffrey Bosdet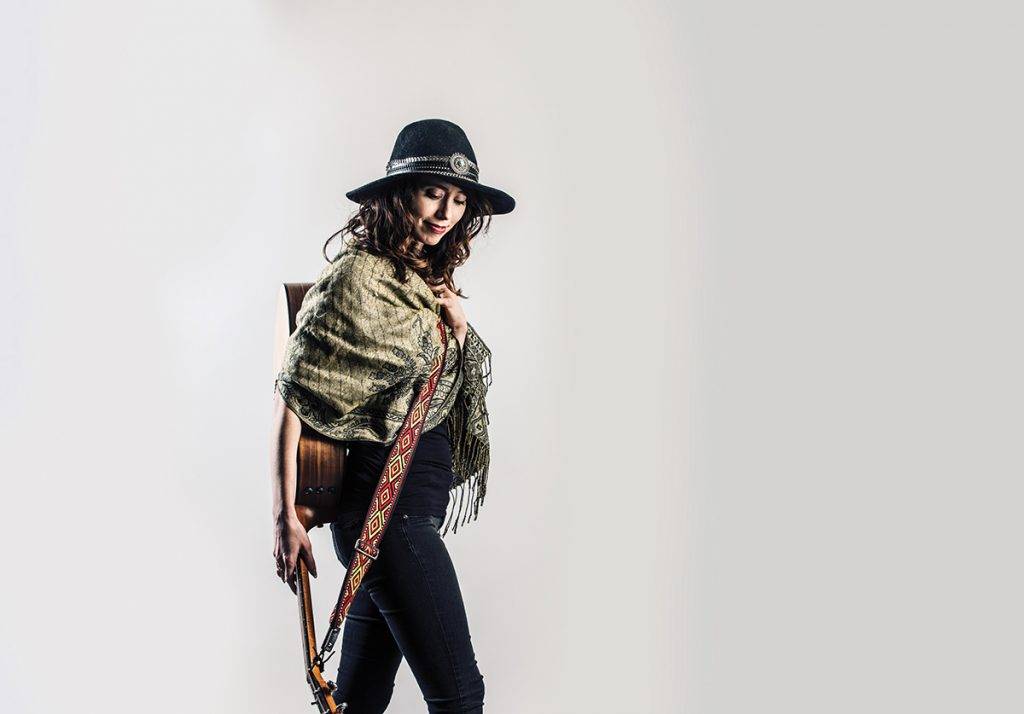 For the first time, it seems that, for women in music — traditionally an industry where they were at the end of the strings being pulled by men —
a surging empowerment is leveling a tilted field.
At the 2019 Grammy Awards, 31 women took home awards, almost double the number of awards last year. Though Canada's own Juno Awards still show a lot of ground to be made up, there's a soundtrack to feminism that echoes the trai-blazing of Nina Simone, Aretha Franklin and, yes, Joan Jett.
Fed up with being told to "step up" their game, which is what [Grammy Awards] Recording Academy President Neil Portnow clumsily advised women to do in 2018, women in music are gaining recognition. And Victoria may be on the razor's edge.
Felicia Harding: The one that's sort of half-left already
Seemingly on her way to rock-star status, Felicia Harding abruptly changed course. The band she was fronting, Fortune Killers (formerly Isobel Trigger) is on hiatus — or will be following their Canada Day appearance in front of the Legislature — and she's settled in with a more laid-back trio called the Belle Miners, swapping synth-scaped indie-pop for effortless harmonies and an acoustic guitar.
Her new venture with old friends Marina Avros and Jaime Jackett has already conquered Australia (where Jackett lives), toured Europe and released an album, Powerful Owl. It's three women doing it their own way and finding that way is what each of them has craved, in what Harding says is an evolution for a whole generation.
"It's been a long time coming, a long process," she notes.
Harding has a vivid memory of attending the Virgin Mobile Festival in Vancouver in 2008, specifically to see Metric, but being struck by how few female performers were on the roster.
"I was there looking for a role model and thinking, 'Why are there not more women on stage?'"
Maybe it was that lack of women that ended up inspiring her.
"When I was starting out I saw it as an advantage," she says, laughing. "I guess there's lots of room for me then."
Harding has recognized a huge change over the last few years, where women in music are being celebrated in an industry that's often been cruel and unfair.
"It feels like a really empowering time. It's exciting to see so many women speaking out, really going for it, feeling inspired and inspiring each other."
She's in deep with a number of amazing female music collectives and suggests Victoria's a real mecca for this new scene.
"I really look to my local sisters here," she says. "They're constantly pushing it, inspiring me."
Growing up inspired by leading female artists like Alanis Morissette, Sarah McLachlan, Feist and Bjork ("Bjork was huge! She's my idol."), Harding was already collaborating with women during her music school days in Nelson.
"Duos, trios, I even used to organize these songstress evenings," she says. "It felt like the natural thing to do."
Being a woman in the music scene, though, she's always felt too old.
I ask her how old she is.
"Two hundred in female musician years," is the answer I get.
But she recalls as a teen looking up to pop stars and thinking, "She started when she was six and I'm 14. I'm not going to get anywhere."
The Belle Miners were a side project, but one that began almost in tandem with the more dance-oriented Isobel Trigger.
"I always felt like there was another personality, another side of me entirely for a bohemian sort of folk-pop mode where I could play guitar and be that person that was me when I started out," she says.
It's a project she doesn't have to front and, while the Belle Miners was formed as a passion project for the women's own enjoyment, it's a passion that's taken off.
It's been hard to accept that Fortune Killers might never return. The band hit its stride with the release of Temper Temper in 2017, a Canadian tour, props from Rolling Stone magazine, who called them one of Victoria's best up-and-coming acts and appearances on all the big local stages.
"Keeping a band together is like keeping any business together," she says. "We all want to feel like we're all really loving what we're doing, but after releasing the album and going on a national tour, we were just at the point of 'do we want to do that all over again and do it well?'"
Though Harding and so many others ponder an escape from small-town Victoria to further their careers, it's not something she's set on.
"I love the Victoria music scene. I've been really feeling quite proud of it. It's so supportive and I've been in a lot of cities where the scene doesn't support one another. In certain cities there's a real sense of competition and I don't feel that here."
In the past year Harding has toured seven countries over six months, but always feels good about returning.
"I feel like I'm thriving here."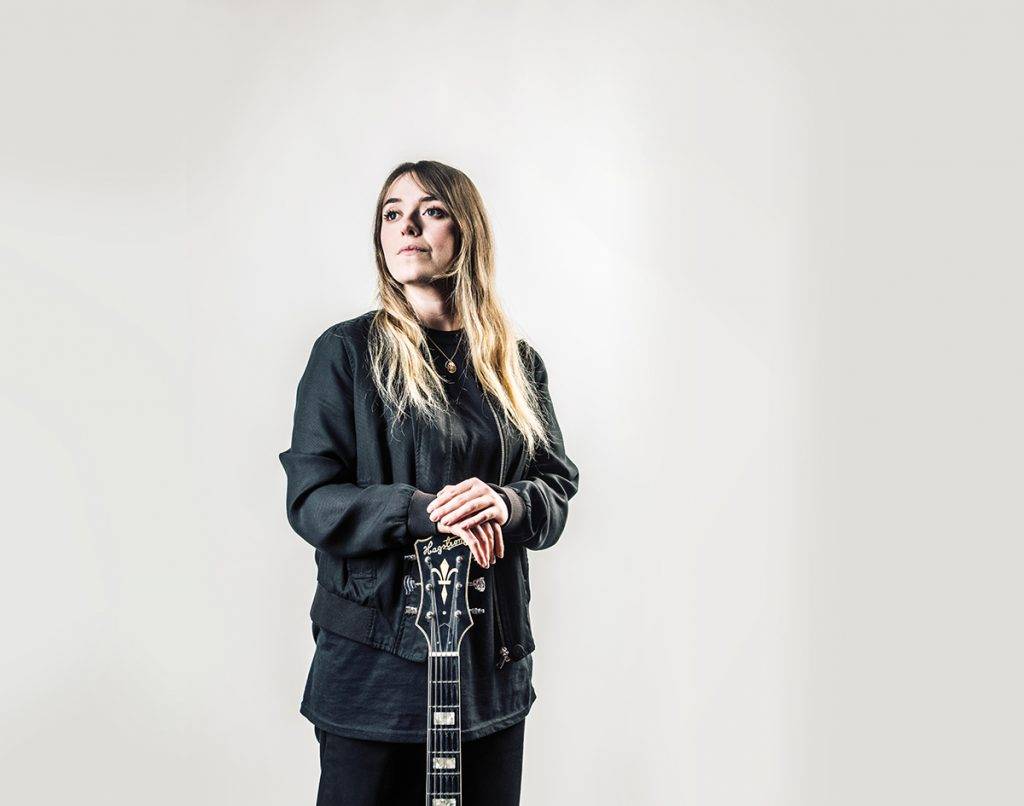 Kirsten Ludwig: The one that's probably leaving
Kirsten Ludwig grew up playing ice hockey on an otherwise all-boys' team in Calgary, so asking her about being a woman in the male-centric music industry doesn't come with the anticipated eye-rolling sigh.
"Sometimes I feel I'm the wrong person to ask because I've got used to it playing boys' hockey for years. You're the girl on the team, go into your own change room, we're not going to talk to you. Music isn't as difficult as that," she laughs.
In fact, since she arrived in Victoria five years ago, Ludwig has been very aware of how supportive and collaborative the environment is between women in this town.
"Victoria has more women really going for it, which is exciting. Playing shows with other women and just watching other women is a major expander in your vision. It's like, 'Oh, I can do that, not in a competitive way, but it's really inspiring that this is happening. I feel like I can go do this.' "
It's not like Ludwig needs much help with her confidence.
A just-do-it-and-prove-people-wrong attitude has the 25-year-old on the cusp of that elusive
next level. She's already put out three albums (2018's We Get It Now best defines how Ludwig wants to sound) and has another EP on the way with Juno-winning producer Colin Stewart. A tour of Europe is booked for the fall. People are starting to take notice, even her peers.
Word is Ludwig's an epic songwriter who is just owning it right now.
"I think she's just about to take off," says Renn Madeleine Bibeau of Fox Glove, the Victoria trio who invited Ludwig to play at their annual Love In concert this year.
Adds bandmate Claire Butterfield, "She's on that track of being a folksy goddess in the mainstream."
Folksy goddess and mainstream collide when trying to pigeonhole Ludwig's dreamy, ethereal and lush sound.
"Someone called me 'haunt folk Canadiana.' I don't even know what that means. In hindsight, there's only ever been specific genres that encompass so many different sounds like pop, rock, country, jazz, world. I don't fit into any of those. Genres have become this fun thing you can make up."
Ludwig moved to Victoria when she was 20 years old after working with local producer Sam Weber on her debut album Drifting and immersed herself in a local scene that's now peaking.
"There are so many musicians here, it's insane. Every other person's a musician, and it's so exciting to be here because everyone's always doing something, trying something, hanging out — and that's where the best things happen."
All said, Ludwig figures she'll have to make the jump to a bigger centre quite soon.
"I've always dreamed of Toronto and being in a more fast-paced environment. It's super creative here, but everything's a little slower. Things shut down earlier here. There's a vibe of relaxation instead of go-go-go."
If she does take her exit, it won't be because she doesn't appreciate Victoria, but to further her career.
She admits to being apprehensive about whether she can make a living out of her craft.
"It's like that with every artist.," she says. "Do I commit myself to a life of intense ups and downs, or do I want stability? At a certain point you have to 100-per-cent commit yourself or decide this is just a fun thing. I'm in that zone right now where I'm like 'this is the only thing I can do for the rest of my life or else I'll be miserable,' so I might as well accept that."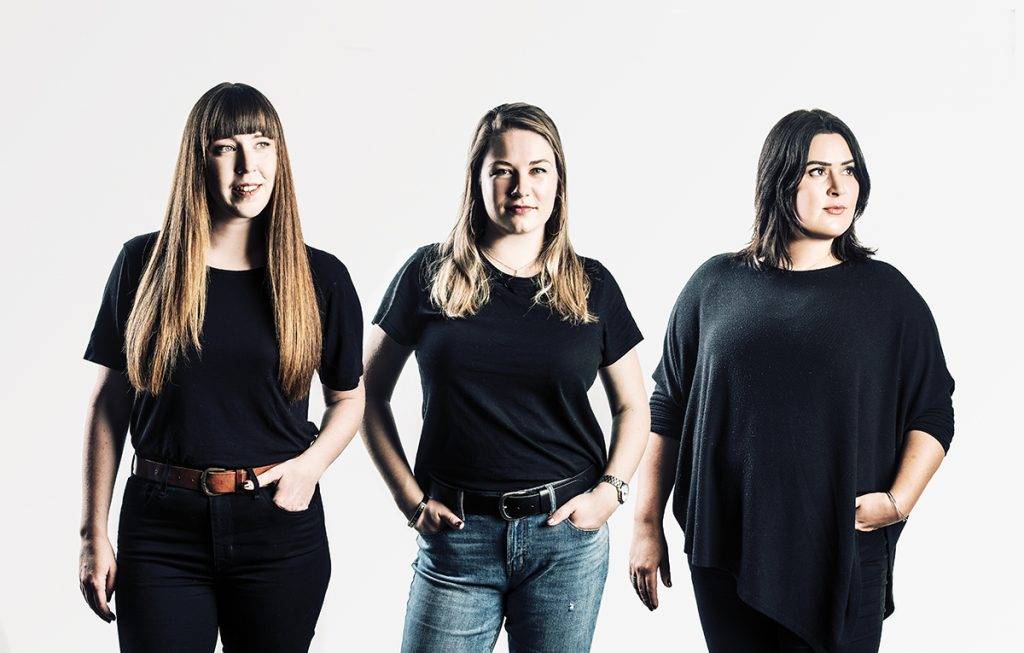 Fox Glove: The ones who are staying put
This could be the big year for Victoria dream pop trio Fox Glove, whose eerie harmonies and a sophisticated style vault them way beyond the confines of simple folk-pop.
The band's debut full-length album, Jessie (produced by Neil Cooke-Dallin of Astrocolor), is out. Their self-produced Love In has sold out the Alix Goolden three years running. They've played all the major local stages and festivals, and they've had songs licensed to film.
"We've finally been able to close this circle that was always open before," says Claire Butterfield. "It was like we had the website, but we didn't have enough recordings, or we had the live video, but didn't have the music video. And now, with the record, it feels like we have that one ticket. Everything before now was leading up to this, and everything from now on is the next level."
"I feel like we're ready now, musically, where we haven't been before," adds Chelsea Kanstrup, while Renn Madeleine Bibeau, the third band mate, is keen to talk about how much they've changed since forming in 2011, after meeting at UVic during vocal jazz ensemble rehearsals.
"We now know what that sound is and how to get that sound in the recording studio and on stage."
"Their music can be so haunting and breathtaking," says Love In guest artist Kirsten Ludwig. "They're a beautiful contrast of quirky incredible stage banter and then their music is so deep and intrinsic almost."
As three women in music, Fox Glove share some relief they've stayed in Victoria, where there seems to be fewer roadblocks for women.
"If you were treating people like that, word gets around quickly," explains Bibeau. "The community self-regulates in a way."
Kanstrup indicates it has been Fox Glove's decision to be strong-headed and not be taken advantage of.
"We don't let that happen very often and we're pretty focused on bringing other women up with us at the same time."
Change has been noticeable. Festivals agreeing to up their female representation. Show bookers conscious of whom they're booking and what they're representing with their choices. Kanstrup believes the barriers are coming down, especially now that it's essential to daily conversation.
"Because that conversation became a roar," interjects Bibeau. "These people in the industry couldn't ignore it. They had to respond and respond in a way that was impactful and ahead of the curve."
It seems likely Fox Glove will stay in Victoria, even though all three of its members agree that you probably have to get out of town to really hit your stride.
Why stay?
It's creatively small. It's collaborative. And, according to Bibeau, it's a lovely place to play music.
The city's musical vibrancy is emerging. More small promoters are bolstering the scene by bringing in underground bands and filling rooms, although Fox Glove collectively hopes for more all-ages venues to cultivate a new generation of listeners from an early age, women especially.
"We've definitely talked about moving," admits Butterfield, "but we'd be starting from scratch. We have a community here that supports us, so it makes more sense to build on that than go somewhere else and start again."
---
This article is from the May/June 2019 issue of YAM.