Looking to limit their screen time, the designers at Studio Robazzo started Puzzle Lab.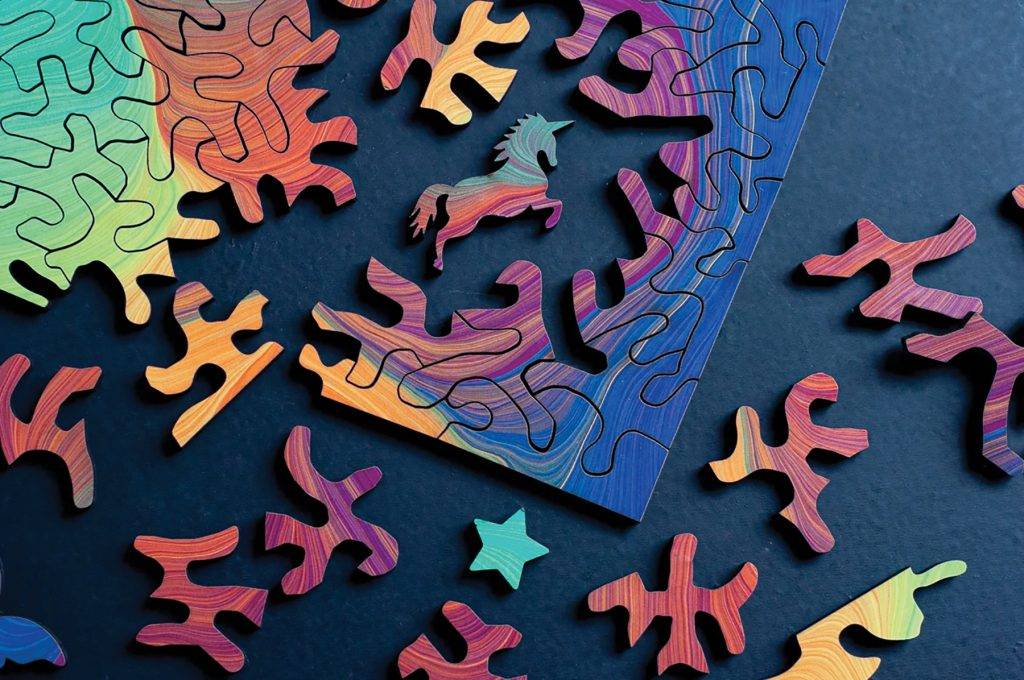 "We were struck by how much time we were spending on our screens, especially since everything (meetings, hangouts, parties) went online due to the pandemic," says Tinka Robev, co-founder of Studio Robazzo and Puzzle Lab.
"The idea to make puzzles came from a desire to get people like ourselves off of our devices and into the real world."
Puzzle Lab uses computer algorithms to create their pieces, "resulting in wacky shapes where no two pieces are the same."
Working with UV-coated prints from Metropol and premium birch plywood
from Windsor Plywood, they cut one puzzle at a time using a laser cutter.
"We've received hundreds of art submissions and are now partnering with Canadian artists to feature contemporary artwork on the puzzles," Robev says.
"The most popular puzzle since the launch of our first artist collection is Rare Moon by Luke Ramsey, former City of Victoria Artist in Residence."