YAM talked with Ian Locke about his love of Berlin, his strong friendships and his favourite instagram account.
By Athena McKenzie // Photo by Belle White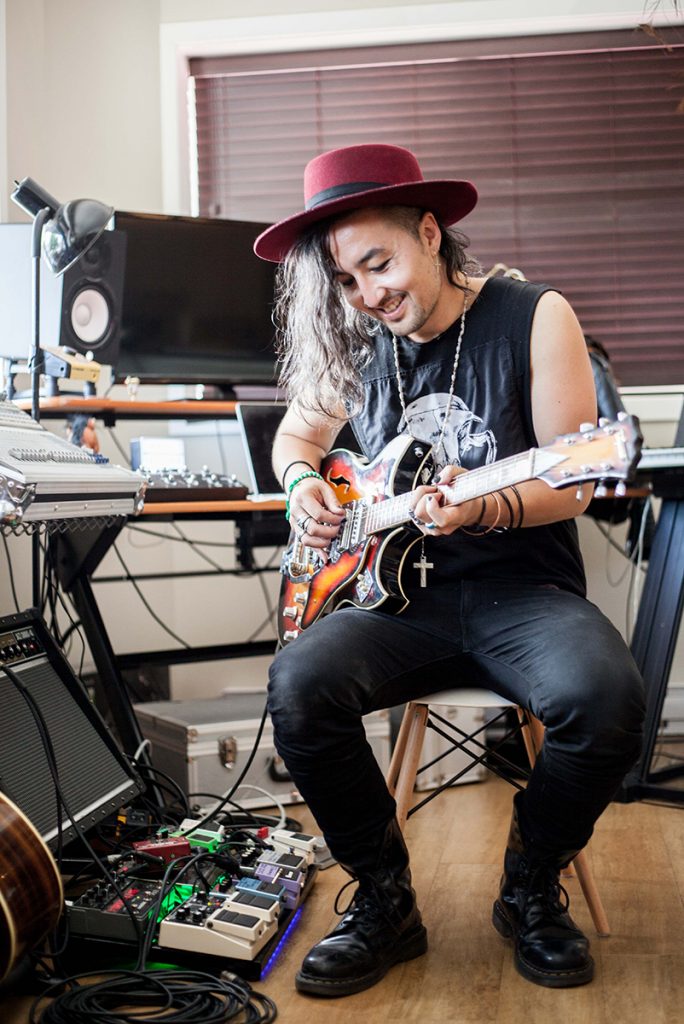 ---
Your favourite place to travel?
Berlin. So far, it's the place where I've most felt the past and the present coexist in a tangible and inspiring way. Exciting street art and club culture shines amongst monuments and scars of the past that stand as a reminder of both the deep struggles and triumphs that have brought us here. Also, I'll take any chance to absorb any remnants of creativity Bowie may have left behind.
What film or book do you relate to most?
Purple Rain. The way Prince was able to use the medium of film, in such a harmonious and synergetic way to convey the totality of his artistic expression of that time, left a significant imprint on the way that I view my own art and potential avenues to explore it.
Where do you look for inspiration?
My friends. I'm very privileged to have the friends that I do, the adventures we've had together and the way they encourage me, and their wildly ambitious ideas, often serve as the bedrock of my creativity.
Your favourite social media account to follow?
@nowness — The content they highlight always pushes me to explore and learn about art forms, culture, artists, fashion and music that I haven't had exposure to. The process of discovery is something that I will never grow tired of.
What item/tool/product is on your wish list?
A benevolent talent agent.
---
This article is on the September/October 2019 issue of YAM.