Farmers grow the good, natural food that nourishes us, working long days and often into the nights. During COVID, their importance became prominent, as we flocked to local farms to sustain us.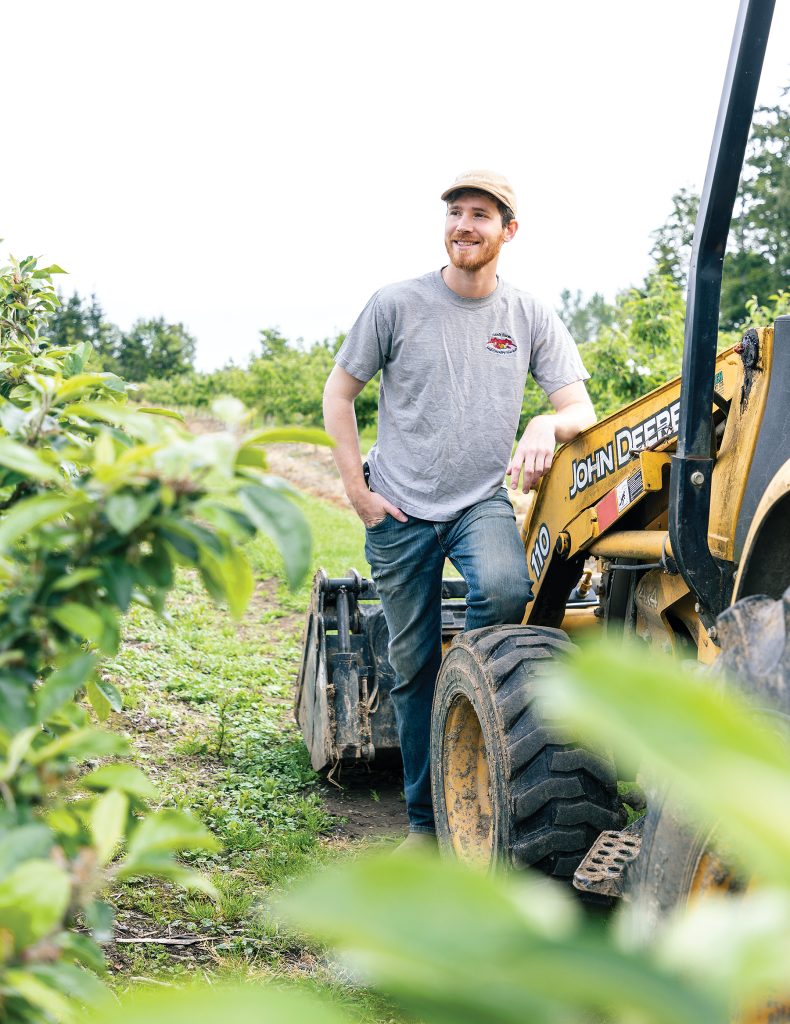 BY JENNIFER HARTLEY
Dan's Farm & Country Market, owned by Dan Ponchet, is one of them. The farm manages over 40 acres and grows a variety of produce that spans the alphabet: from apples and beets to strawberries, tomatoes and zucchini. It is a family business with Simon O. Fowler, Dan's future son-in-law, a key player in making everything run smoothly.
How did you get involved in farming?
My grandparents were farmers, so I grew up in that environment, but my passion led me to study electrical engineering. I spent my late teens and early twenties travelling and visiting over 20 countries. However, life had a different path for me. When I met my partner, Sara, Dan made it clear he wanted to eventually pass the torch, which is an honour, and, well, the rest is history.
What is it you like about farming?
I love how farming links you intricately with the soil. You become completely tuned in to climatic conditions and their effect on crops, on the land and even the animals. With that comes a healthy respect for how agriculture grows, followed by a deep sense of accomplishment going from seed to bounty.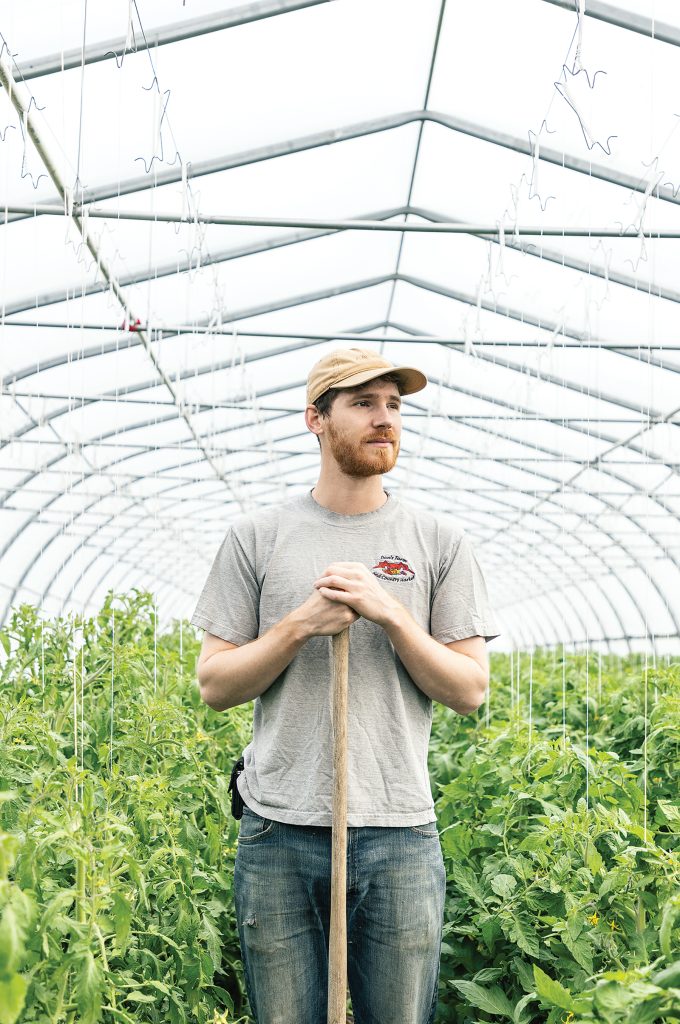 The challenges?
It is an industry that you can't predict. Some years are lucrative; others not so much. You are at the mercy of the forces of nature, which makes it exciting and stressful, all at once.
What has been your biggest struggle to date?
Nothing prepared me for the challenges of running a farm during COVID. Dan and his wife were stranded abroad, and we couldn't get the seasonal staff we needed from Mexico. We were completely short staffed in a time when we were gearing up to get everything going. It was all hands on deck — my friends and family pitching in. But we got through it and had a good season. It truly was a baptism-by-fire situation for me.
What experience can people expect coming to Dan's Farm?
That depends on the season. It's a great place for families, and in the summer, it's all about getting in touch with the land by berry picking — blueberries or strawberries. There are animals — chickens, goats, rabbits — to enjoy as well.
There is the appreciation that comes from shopping, knowing your produce is grown within a couple of kilometres. We also carry local meats and other foods to fill your shopping basket with items we don't grow, but for the most part are locally sourced. We are a community and help each other.