By Janine Metcalfe
It's time to be bold and optimistic. This fall our wardrobes will need to take us beyond the everything-from-home life. But that doesn't mean we're leaving ease and function behind — people are people, and we've all had 18 months of being comfortable. While some designers made a big swing back into extreme couture in their fall fashion shows (Manolo Blanik announced he's bringing "sexy back" with five-inch heels), most offered casual looks with an elevated esthetic and polish. The key pieces are versatile and seasonless — perfect for that Zoom meeting before heading out to meet up with friends for a Friday evening cocktail.
Seeing Spots
Animal prints are timeless, and one of the biggest trends for women is the leopard-print coat. Designers such as Michael Kors offered versions of this striking piece of outerwear. It's a fun way to make any outfit instantly fabulous, and it pairs well with the season's other popular pieces. Wear it over high-waisted denim with a pair of military-style boots.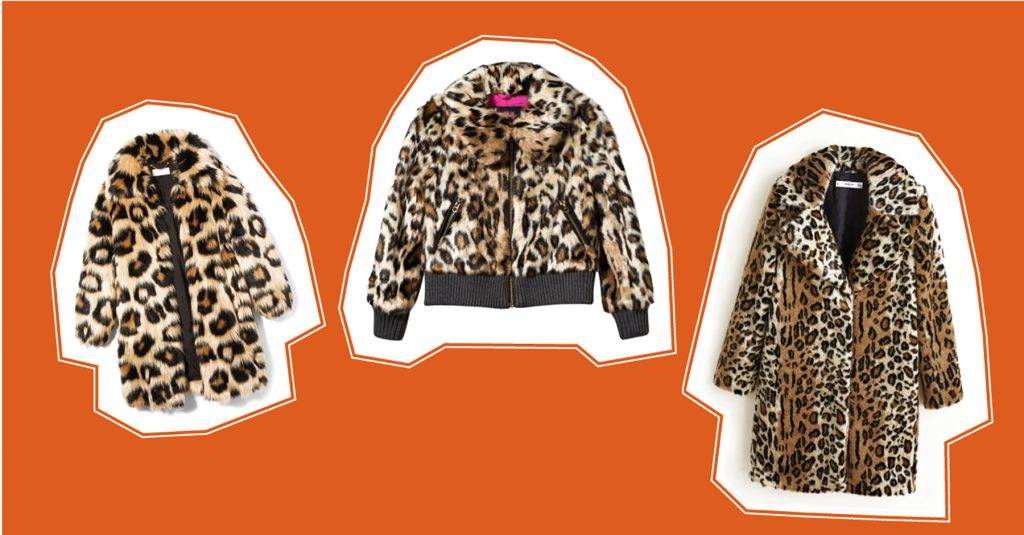 Denim For Days
It's no exaggeration to say everybody's doing denim. Designer Victoria Beckham even presented a full-on Canadian tuxedo for fall. In case you didn't get the memo, if you want to look current, skinny jeans are out — for now. Almost every other style gets the nod from stylesetters, including low rise, medium- to high-waisted, straight, flared, boot cut and boyfriend jeans.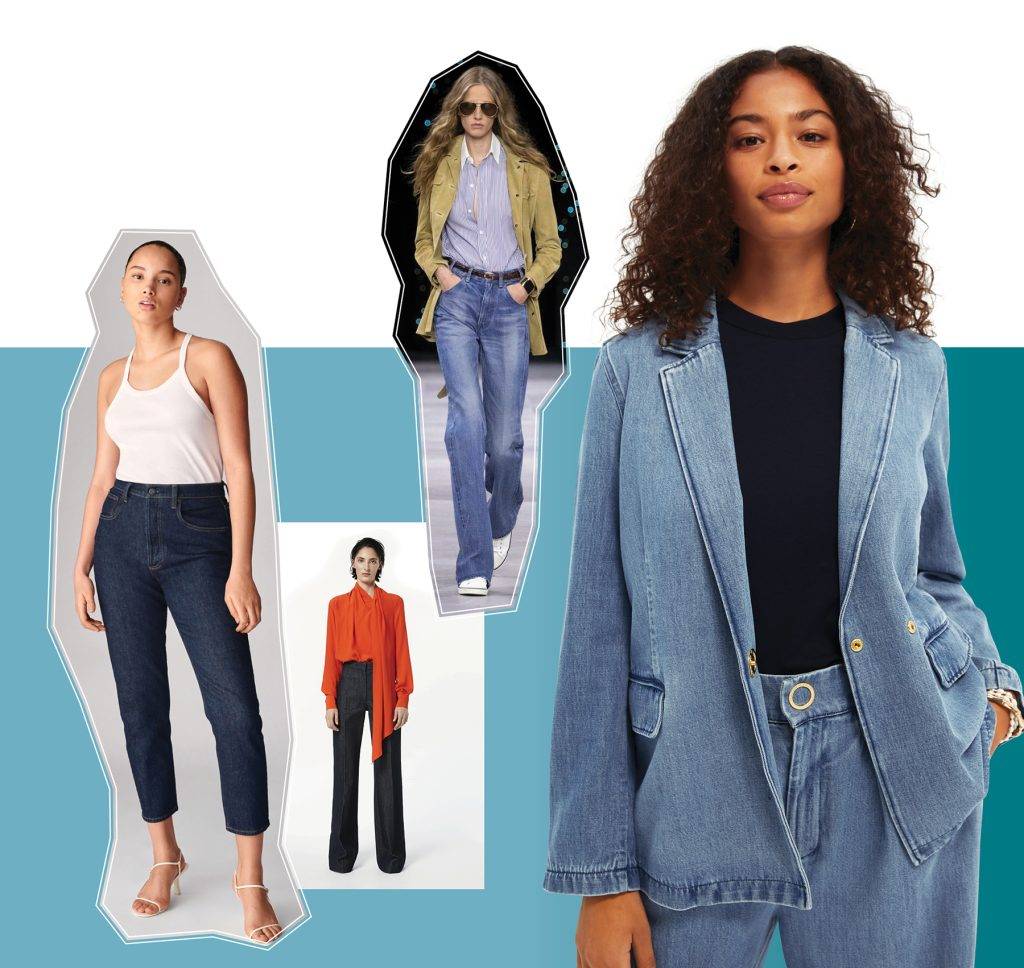 Yes to Pleats
Men's fashion also brings an elevated look to comfortable pieces with some vintage flair. This is especially true with the high-waisted pleated pants that are currently popular, such as those shown by Giorgio Armani. This versatile item can be part of a suit, but is even better paired with fall's other essentials, such as the oversized hoodie and the pea coat. Pleated perfection.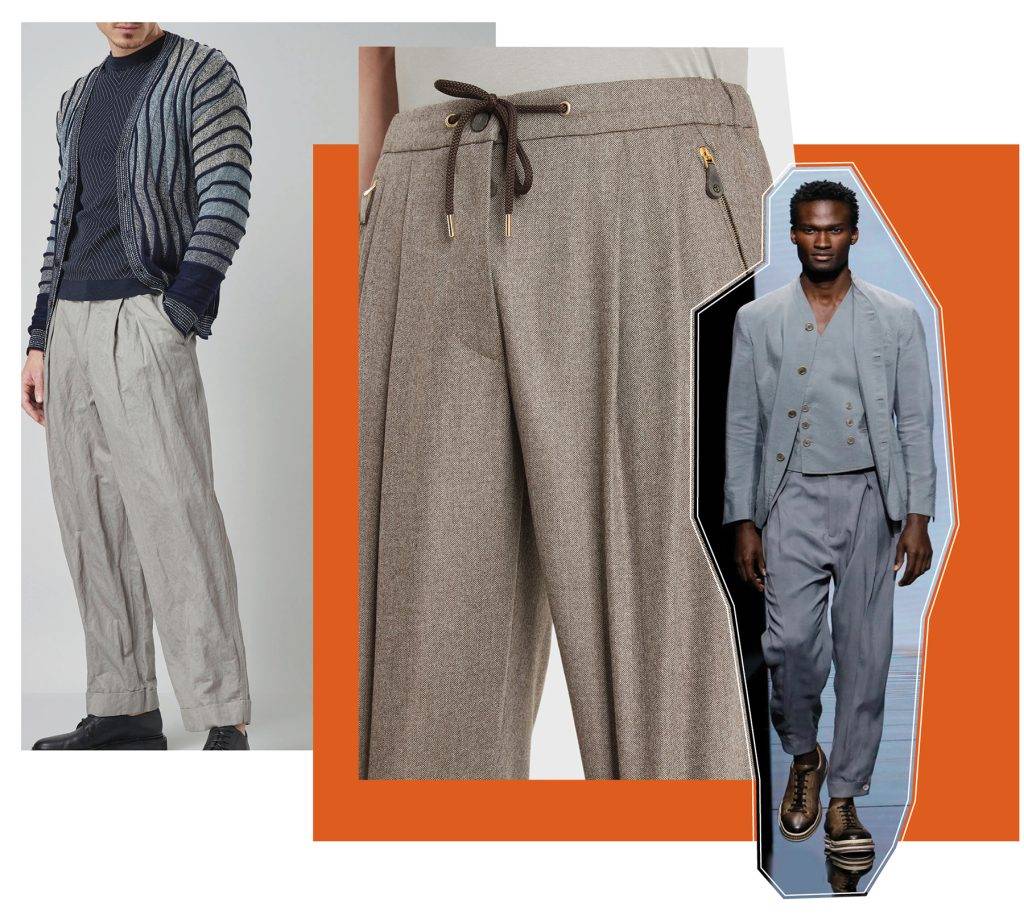 Vested Interest  
Fans of the sweater vest, it's your time to shine. This key piece, shown everywhere from Gucci and Phillip Lim to H&M, is fashionable in a variety of styles from oversized and tight-fitting to vintage-inspired (think crochet and stripes) and modern prints. Wear it over tees, button-downs or even with trendy puff-sleeve blouses.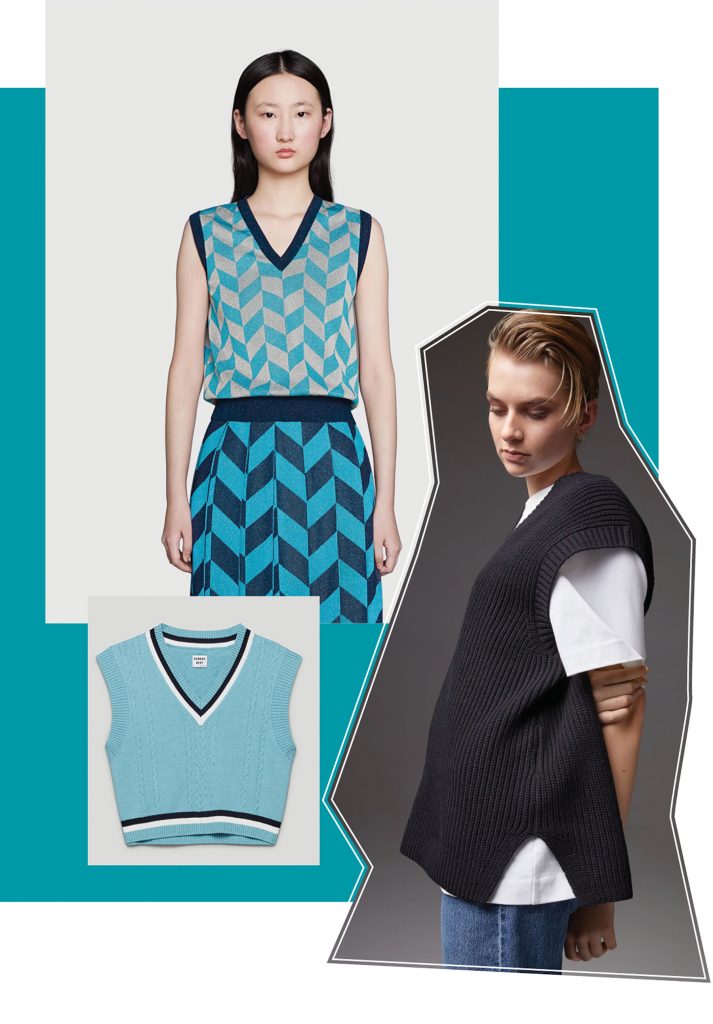 prairie girl 2.0
The cottagecore trend takes traditional countryside-inspired dressing to the next level. Think floaty maxi dresses, tiered skirts and chunky-knit sweaters. Another example of this look is puff sleeves, which were big in the spring and will be even bigger in the fall (both in the size of the puff and the size of the trend).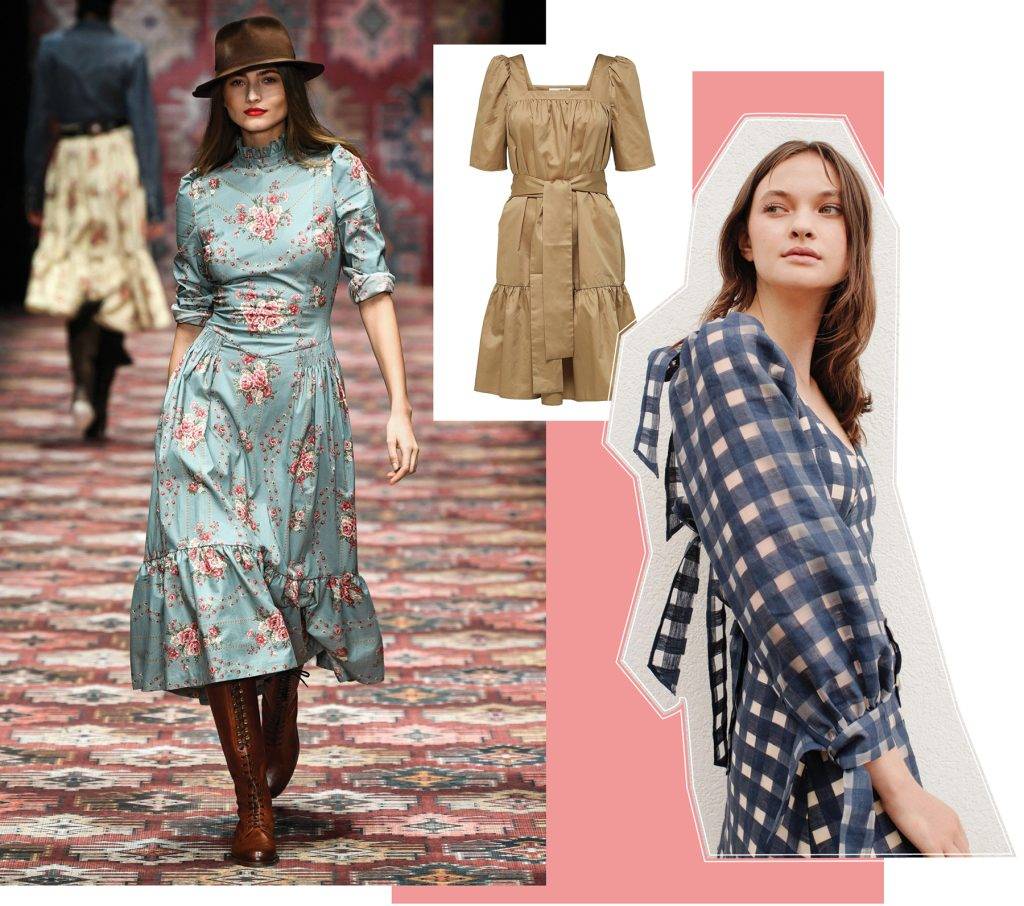 Sole of the Matter
For both men and women, military boots and sneakers are the biggest thing in footwear. And you can wear either with almost anything, even dressing them up to go to a party. Combat boots have been given a bit of a style makeover, with contrast stitching, chunky soles and extra straps and hardware. Designers are also embracing the sportier side of footwear, so you could elevate your sneaker game to couture levels, but why bother when brands such as Puma, Nike and Adidas deliver such charming kicks?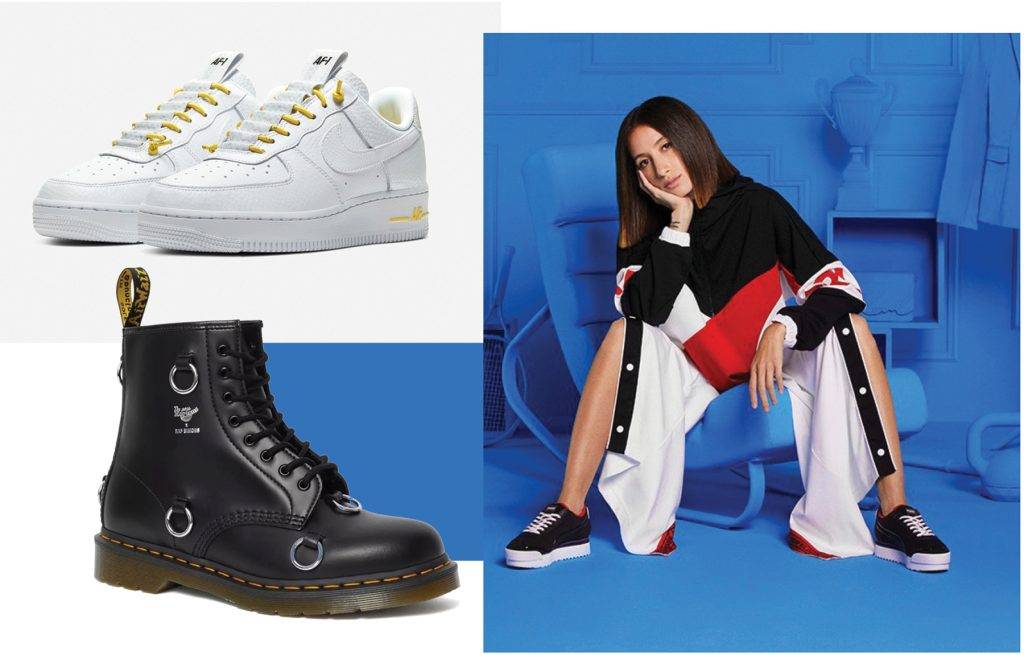 Accessorize with Size
Oversize tote bags (like the iconic "The Tote Bag" by Marc Jacobs that was all over Instagram in the spring) will still be in demand. Not only do they make a statement, they fit everything you'll need to carry — and more. On the other end of the size spectrum, mini handle bags are the statement piece for the fall. Along with micro bags, they are very popular with street-style and Instagram influencers.