This sweet and spicy chutney is perfect with aged cheese, served alongside grilled pork chops or scooped up with papadums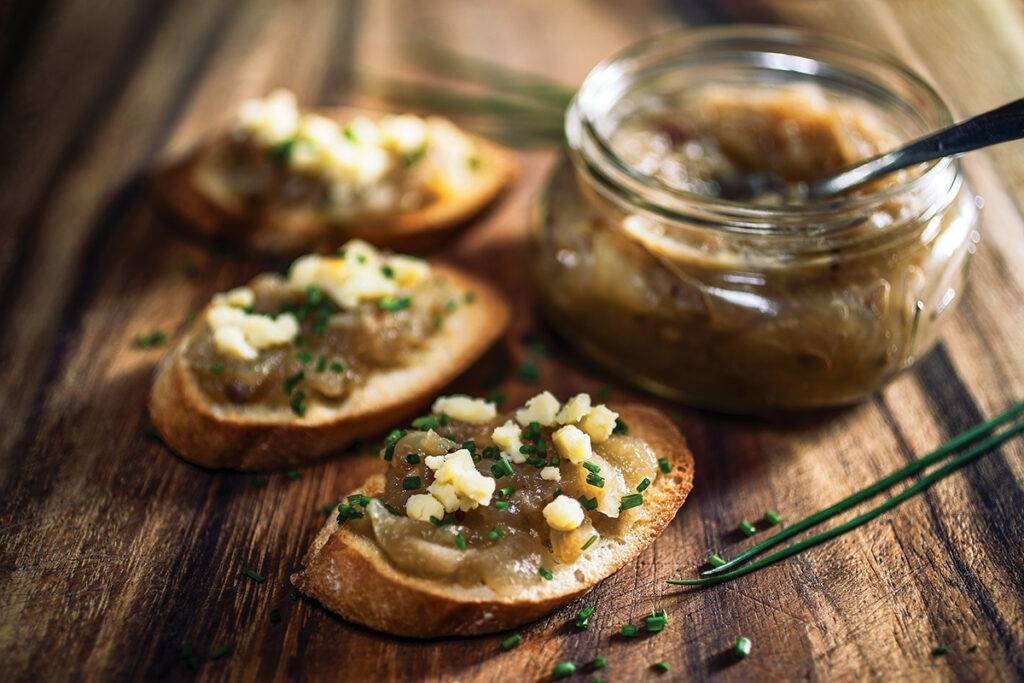 Ingredients:
• 1 large onion, finely chopped
• 2 to 3 garlic cloves, minced
• 1 thumb-sized piece of fresh ginger, peeled and minced
• 1/4 tsp mustard seed
• 1/2 tsp each: coriander seed, cumin seed, ground dried chilies
• 2 large Granny Smith apples and 2 large Gala apples (about 2 to 2 1/2 pounds in total), peeled, cored and diced
• 1/4 cup water or apple juice
• 4 Tbsp brown sugar
• 1 Tbsp honey
• 1/2 cup cider vinegar
• Salt and pepper
In a non-reactive saucepan, combine the onion, garlic, ginger, spices, apples and water. Stir over medium-high heat for 10 minutes, until mixture comes to a boil, then reduce heat to low. Partially cover the pan and cook for 30 to 40 minutes.
Stir in the sugar, honey and vinegar, bring back to a simmer and continue to cook, stirring occasionally, for another 30 to 40 minutes. The mixture should be golden and jammy. Use a potato masher to break it down a bit for a smoother texture. Season to taste with salt and pepper.
Fill 250 ml jars with hot chutney, leaving 1/4-inch headspace, and process in boiling water for 10 minutes. Makes about 3 1/2 cups.