By Cinda Chavich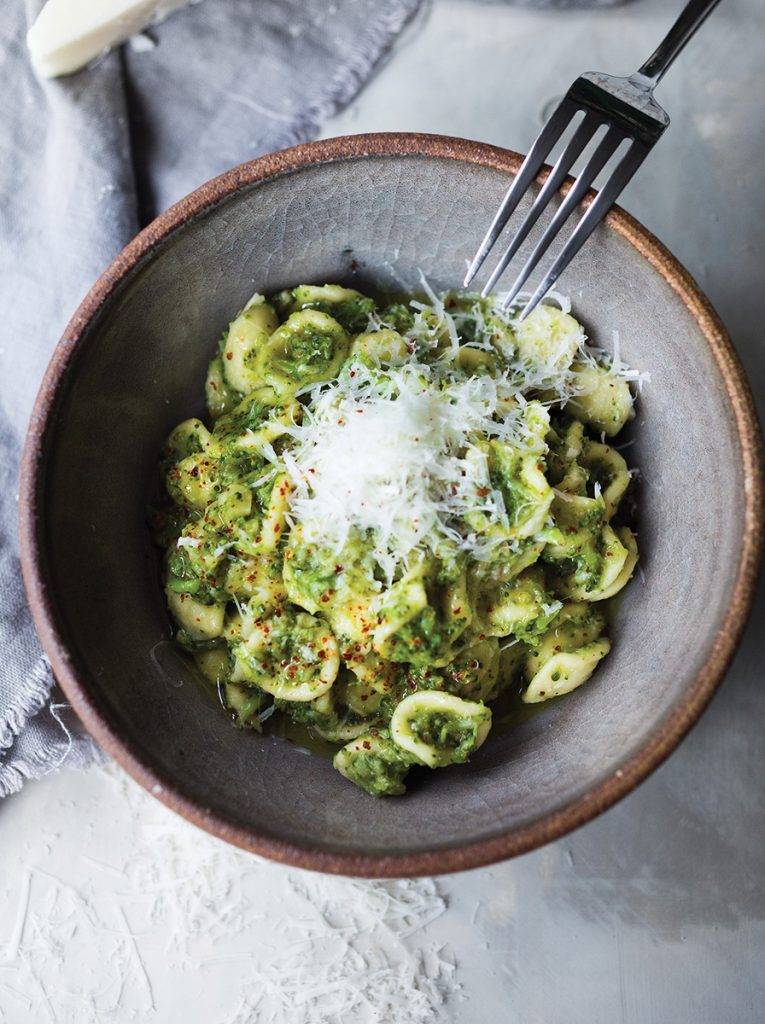 Chef Peter Zambri says this simple, one-pot dish can be on the table in 15 minutes. Make sure you start with a quality pasta, fresh vegetables, flavourful extra virgin olive oil and good grating cheese for best results. It's a Zambri family "Holy Grail" secret to add to your collection.
Ingredients
• 450 g package quality semolina pasta (medium shell or rigatoni shape)
• 3 large cloves garlic, peeled and thickly sliced
• 4–5 medium stalks fresh broccoli, about 450 g
• 1/4 cup butter
• 1/4 cup extra virgin olive oil
• 1/4 cup grated Parmesan cheese (or Parmesan/Pecorino mix)
• 1/4 cup grated Asiago cheese
• Salt and pepper
• Extra butter, EVOO and grated Parmesan to finish
Directions
Bring a large pot of salted water to a boil over medium-high heat. Pasta tastes better when the water is properly salted — you should be able to
taste it.
Peel the broccoli stems and cut into small pieces. Chop the broccoli florets.
Add the pasta to the boiling water with the garlic and cook for 2 to 3 minutes. Add the broccoli stems and cook 2 minutes more. Stir in the chopped florets and keep the pot bubbling on medium heat until the pasta is just barely al dente (start tasting at around the eight-minute mark.)
When the pasta is nearly cooked, ladle a cup or two of the cooking water out of the pot and reserve. Drain the pasta and broccoli and return to the pot.
Return to low heat and stir in butter and olive oil. Using a wooden spoon, continue to stir, adding some of the cooking water and breaking down the cooked garlic and broccoli to create a sauce. When the vegetables are nicely crushed into the sauce, remove from heat and finish with a little bit more butter and olive oil. Stir in the grated Parmesan and Asiago, creating a creamier sauce. Season to taste with salt and pepper.
Serve immediately in warm pasta bowls, topped with more pepper and cheese. Makes 4 servings.
---
This article is from the March/April 2019 issue of YAM.