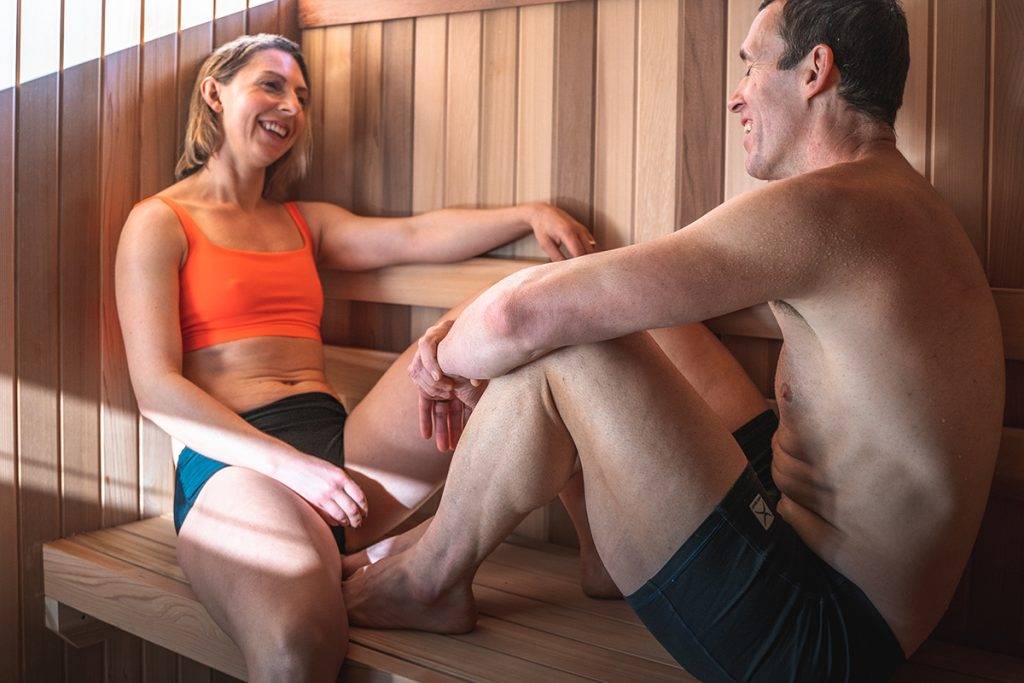 When Marci Hotsenpiller was a child, her Finnish grandmother taught her the art of sauna on the shores of a Northern Ontario lake where she lived. The high heat, mixed with the cold dip of a lake swim, was a ritual her family has followed ever since.
It's a practice that Hotsenpiller is now sharing with Victoria, with the opening of RITUAL Nordic Spa, inspired by the classic sauna tradition of Finland.
"With RITUAL I'm keen to connect with—and create—fans of sauna. It's an honour to offer this in a great space, to create an elevated wellness experience in an urban setting to rejuvenate, heal and uplift people right now," emphasized Hotsenpiller. "People are rethinking self-care and wellness as less of a luxury and more of a necessity. Already we are seeing people visit twice a week, which means our goal of creating a spa that is available and approachable as a monthly or weekly ritual is coming to life."
Located in Victoria's Harris Green neighbourhood, RITUAL is a bright oasis with a European-feel. Features include an indoor cold plunge pool (9°C), four saunas (traditional Finnish and infrared) (90°+C), a steam room (45°C), Himalayan salt lounge, Nordic bucket showers, plus outdoor patios. Guests follow a self-directed two-hour hot-cold-relax circuit, can book private sauna suites or a massage. Robes, towels and lockers are provided, and sandals are available. Bathing suits are required.
The Rise of Sauna Culture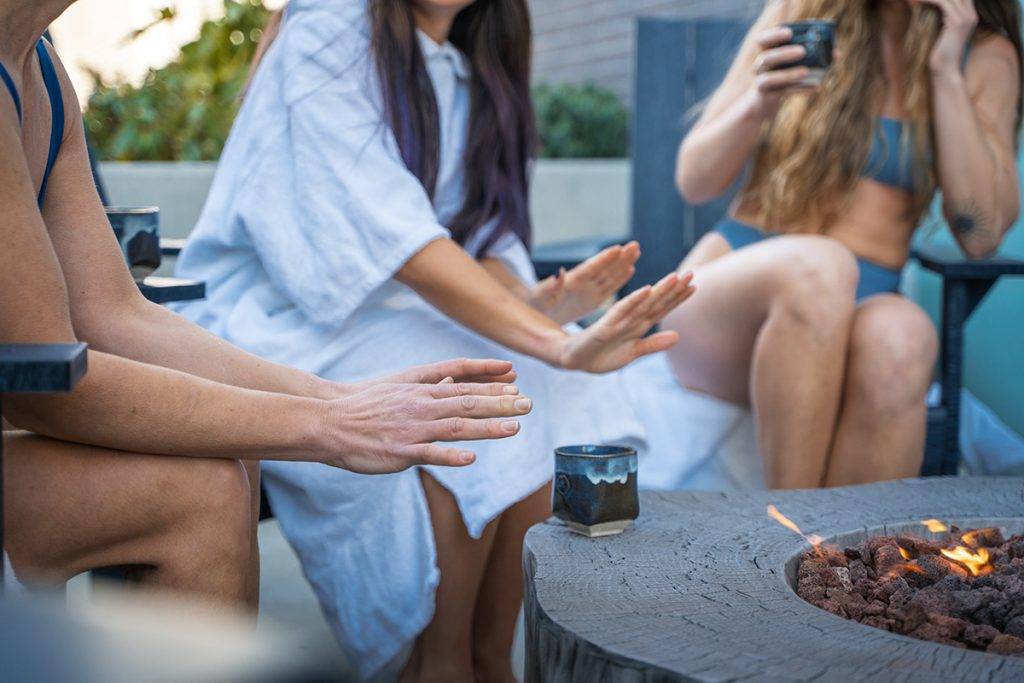 With the opening of RITUAL, Victoria joins a growing number of North American cities seeing a wave of interest in modern, urban, co-ed, sauna-focused spas, banyas or bathhouses. Here on Vancouver Island, sauna houses are popping up in Tofino and the Comox Valley.
"I kept waiting for one of the large, destination Nordic Spas to build something on the Island, but realized a smaller, city-version of the same thing would work well in Victoria."
In Scandinavian countries, the sauna is a place to rest and cleanse mind and body. The heart of Nordic spa involves moving the body through a cycle of thermotherapy: hot, cold, rest and repeat to achieve temperature contrasts that boost immunity, mood, and overall well-being.
Hot for a Cold Plunge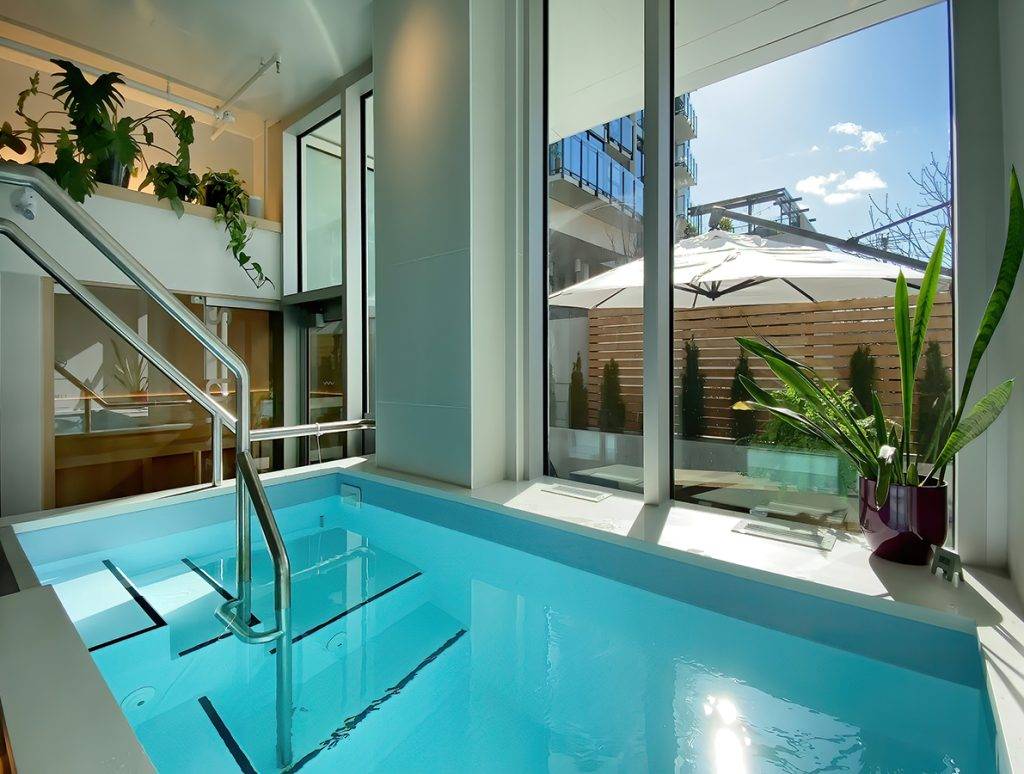 Cold plunge enthusiasts claim it helps with everything from insomnia to hot flashes and depression to chronic stress. Followers of the Wim Hoff method adopt this practice.
Scientists have found evidence that exposure to cold speeds up metabolism. Another benefit of exposing your body to cold is that it reduces inflammation, swelling, and sore muscles. Many athletes use ice baths to speed up recovery after exercise. Cold therapy is also linked to improved quality of sleep, more focus, and even an improved immune response.
Visiting RITUAL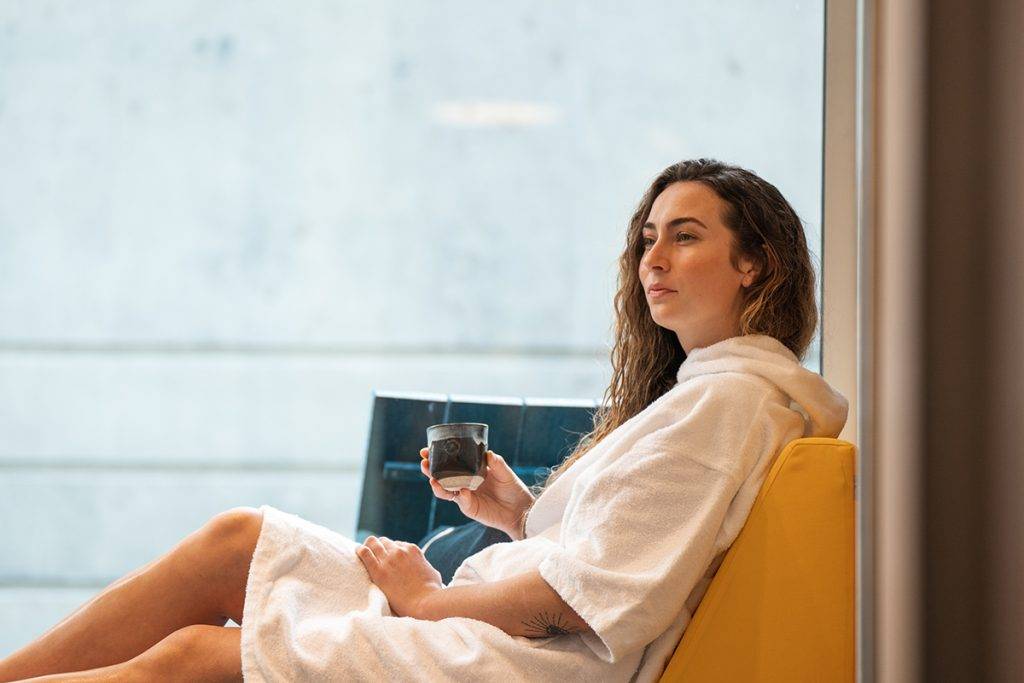 The RITUAL Nordic Circuit is a two-hour experience in a beautiful contemporary space. The hot-cold-relax cycle is self-directed with guests moving at their own pace among the traditional Finnish sauna, steam room, cold plunge pool, bucket shower, relaxing in the Himalayan salt lounge or outdoor patios in between. Come alone or with friends. In true Finnish tradition, it's a friendly, social place where it's totally fine to chat or visit with others.
"We promise not to "shush" you. In Finland, going to sauna is a social thing."
For those who prefer a more private or quiet sauna experience, there are two Sauna Suites available for booking. For deeper relaxation and muscle therapy, Sports or Relaxation Massage treatments can be reserved in one of three treatment rooms, or try RITUAL's unique Alpine dry-brush massage.
All bookings provide access to RITUAL's relaxation lounges and outdoor patios where guests can rest and refresh, or visit the café for Scandinavian-inspired snacks and drinks. An outdoor "snow station" generates crystal snowflakes that can be formed into balls and placed on the skin for an additional cooling thrill.
Designed with the environment in mind, the space maximizes natural light and uses energy-efficient water filtration, heating and energy recovery systems. Guests can contribute to a more sustainable spa experience with a "Hold the Robe" program: when guests skip the robe (or bring their own) RITUAL purchases carbon offset credits.
RITUAL is the newest spa offering in Victoria in a long time. "Building RITUAL fulfills my dream of bringing the amazing benefits of sauna, cold plunge, and massage under one roof," said Hotsenpiller. "It feels great to honor my grandmother's Finnish spirit, and share her (and my!) love for sauna here in my hometown of Victoria."
Visiting RITUAL – What to Expect?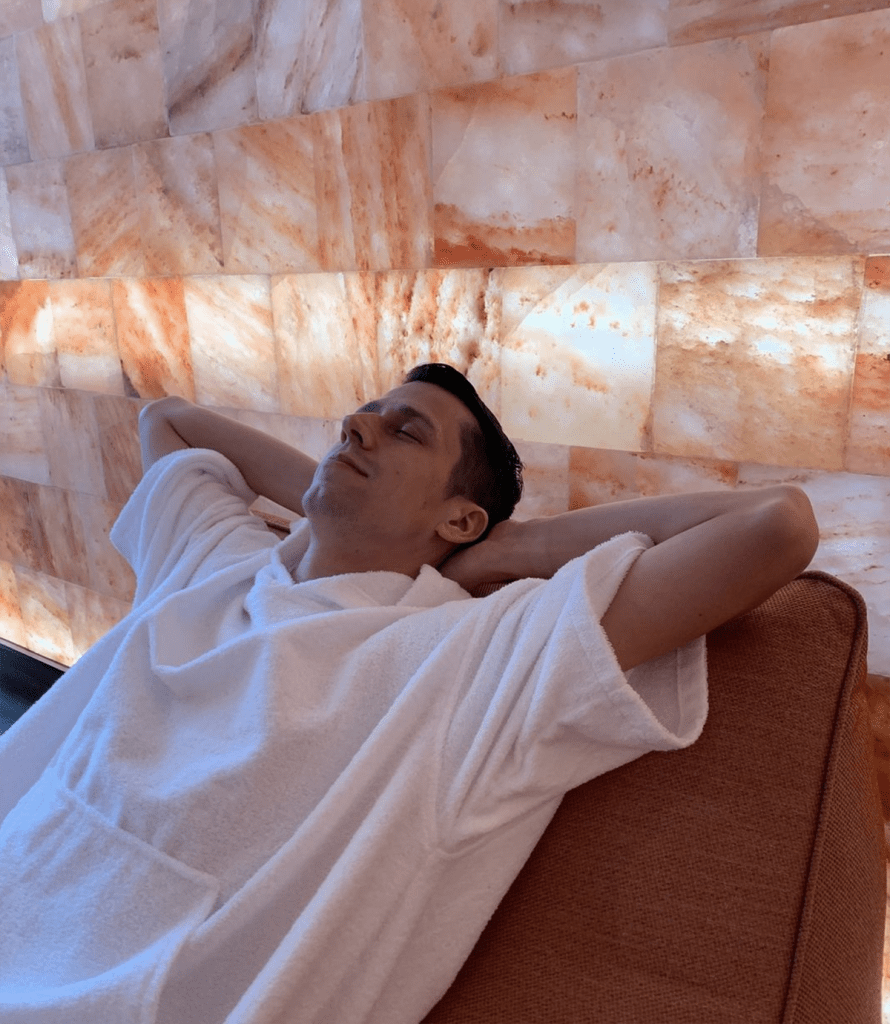 The two-hour RITUAL Nordic Spa circuit starts at $59 for a mid-week visit or $69 on weekends. Guests can choose a series passes starting at $160 for three visits or a monthly Cold Plunge Club special at $184/month.
RITUAL Nordic Spa observes all provincial public health guidelines. Guests require proof of vaccination, and all staff and guests follow current mask guidelines. For more information, hours of operation, or to book visit ritualnordicspa.com or call 778-440-9009.