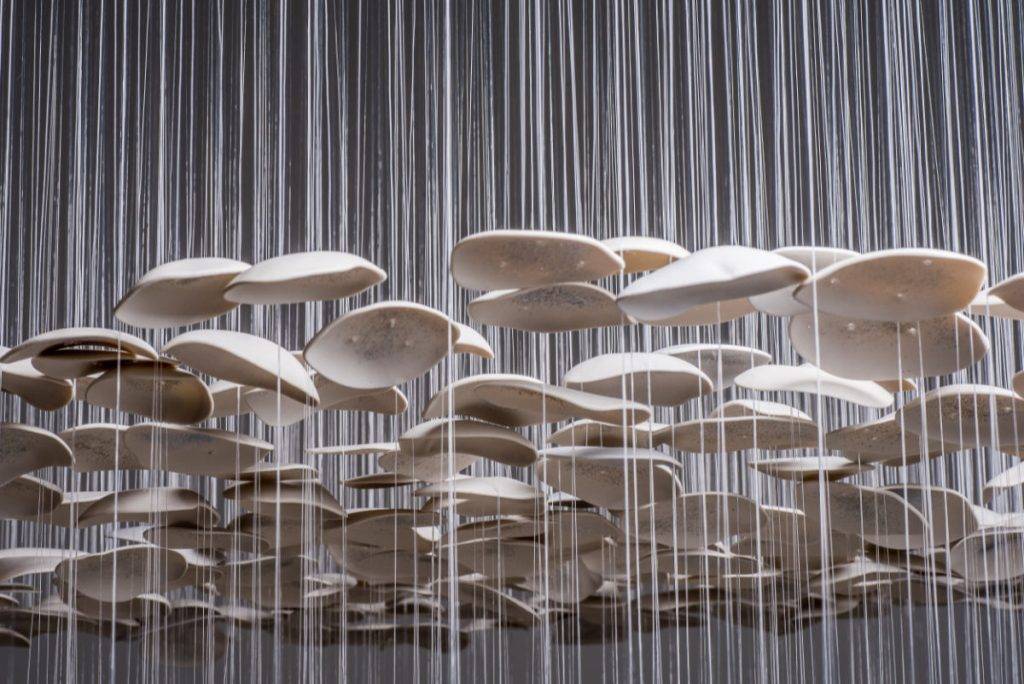 She's known for the distinctive, earthy and immersive multiplicity of her ceramics, creating forms that, as her website notes, could have been plucked from stems or dug up from the earth.
Now Samantha Dickie will open her first solo exhibition at the Victoria Arts Council's Store Street gallery, beginning September 10.
For 'A Moment In Time,' Samantha will use thousands of ceramic components to install four unique works never before exhibited in Victoria. This includes a site-specific response to the VAC "Vault" project room that will mimic a stratospheric excavation.
Kegan McFadden, VAC Executive Director and curator of the exhibition says the dynamic installation "will see our main gallery transformed into an immersive environment that pushes audiences to question the limits of ceramics."
Incorporating brand new and recent sculptural approaches to ceramics, Dickie's work confronts the viewers comprehension of the handmade through mass production while asking us to consider simple yet profound dualities within the relationship of form to space: emptiness to fullness; constraint to freedom; containment to spaciousness; and subtlety to disparity.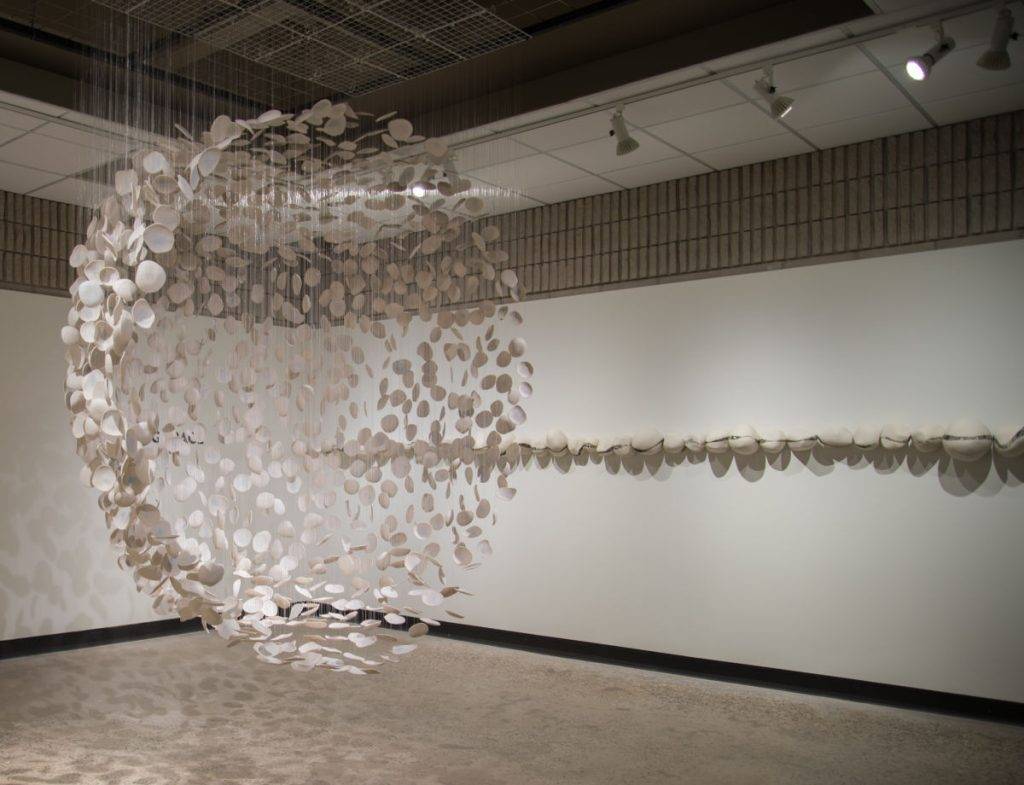 Based on Vancouver Island Dickie's work is primarily focused on creating minimalist abstract sculptures and multi-component works for architectural-scale installation and public exhibition. After a Bachelor of Arts degree from Trent University, she completed a Diploma in Ceramics from the Kootenay School of the Arts. Over the past 18 years, she's attended various residencies in Canada and abroad; receiving national and provincial grants to create large-scale conceptual projects for exhibition in public galleries across Canada, as well as teaching workshops and presenting at provincial conferences. Her work can be found in permanent collections in Victoria BC, Nanaimo BC, Burlington ONT, and Boston MA.
'A Moment In Time' runs September 10 to October 31 at the Victoria Arts Council (1800 Store Street) with a public reception on September 10 from 7 – 10 pm (COVID protocols in place).