Why you should add the Okanagan Valley's best-kept secret to your travel plans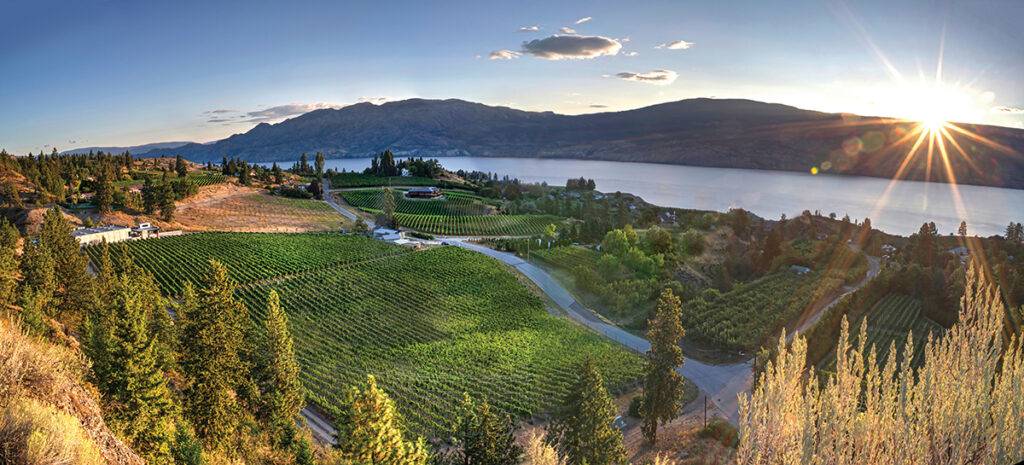 BY JOANNE SASVARI
You could drive right past Summerland and never discover its pretty lakefront, or its charmingly retro downtown, or the vineyards that stretch way back into the steep hills and deep canyons. 
Ask anyone who lives here and they'll tell you the same. "Best-kept secret," they'll call their town, or "a hidden gem." Even those who've lived here for decades are still finding new corners to it. "I had no idea this was here," one winery owner told me about a vineyard they'd recently purchased, acres of land that had suddenly appeared like some wine country Brigadoon.
Yes, you could easily miss Summerland as you head south on Highway 97, past Kelowna's shouty billboards and ever-expanding sprawl, through tiny Peachland and alongside shimmering Okanagan Lake toward Penticton.
But you shouldn't.
"Our Time to Shine"
Summerland. The very name is evocative of lazy days spent under endless blue skies, a glass of rosé in hand. And why not? This was, after all, the site of B.C.'s first ever estate winery, Sumac Ridge, which opened in 1980 and closed just this past year, and it is still home to nearly 20 others, ranging from the cheeky Dirty Laundry to the elegant Lunessence to the funkily progressive Haywire.
"I find when people discover this, they're shocked to find it's here," says Alison Moyes, the general manager and winemaker for the newly opened Solvero Wines. "I think Summerland to an extent has been overlooked as a major wine destination. I think this is our time to shine."
But Summerland is more than wine. It's spectacular views, sandy beaches, an authentic taste of nature and a fascinating snapshot of B.C.'s history. Most of all, it's community. "It's a quaint little town with lovely people. Very collaborative," says Christine Coletta, co-owner of Haywire Winery, formerly known as Okanagan Crush Pad. "We're all small mom-and-pop organizations."
Only about 12,000 people call Summerland home. But the district sprawls over a vast area that stretches from the lakefront high up into the hills, comprising the Garnet and Prairie valleys, Giant's Head Park (named for an extinct volcano with a distinctive appearance), the Trout Creek Ecological Reserve and the only still-functioning part of the historic Kettle Valley Railway.
This was for millennia the home of the Syilx (Okanagan Salish) people. Indeed, back in the 1820s, Summerland was known as Nicola Prairie, named for Grand Chief Nicola, the powerful Indigenous leader who ruled here during the fur trade era of the early 19th century and into the colonial period that followed.
By the 1890s, a century after the fur traders arrived, settlers ranched, hunted, farmed and planted orchards on the fertile land of what was by then known as Trout Creek. It was only in 1902 that Sir Thomas Shaughnessy, president of the Canadian Pacific Railway, bought a piece of land here, convinced his rich friends to join him, and renamed the community Summerland.
Not surprisingly, a railway was soon to follow.
All Aboard!
On a sunny Saturday in June, it's all aboard the Grand Sommelier Express, a 1912 steam locomotive pulling cars full of revellers on a 90-minute journey through Prairie Valley to the historic Trout Creek Trestle and back again for a grazing feast at the station. As the whistle sounds, winemakers pour rosé into our glasses. And as we chug through the dramatic landscape, passersby stop and wave; we wave cheerfully back.
This is just one of several runs the 110-year-old steam locomotive No. 3716 makes each year from Mothers' Day to Christmas along this small section of the Kettle Valley Railway.
The history of the KVR is a complicated one, but the short version is that fruit growers needed a way to get their apples and cherries to market, and they just happened to have a railway magnate as their neighbour. Sure, CPR sternwheelers connected them to the railway at the northern tip of Okanagan Lake, but a train that travelled from the Kootenays to the coast would be much more convenient.
And so, between 1910 and 1916, the KVR was built, 500 kilometres of rail stretching from Midway to Merritt and eventually to Hope, running through three mountain ranges known for treacherous terrain and unpredictable weather. By the 1960s, there were better, faster and safer ways to transport people and goods. The last KVR passenger train rolled in 1964, the final freight train in 1989.
But in between, the KVR was known for some remarkable engineering achievements, including the Trout Creek Trestle. Designed by Andrew McCulloch, the "infinitesimal bridge" stretches 619 feet (189 metres) across and 238 feet (72.5 metres) above the canyon floor, and was the third largest structure of its kind in North America at the time.
Today, the defunct railway is mainly a popular walking-hiking-cycling trail, just one of many around Summerland. There are also trails to explore on Giant's Head, through the beachside provincial parks, up Mount Conkle and along an old fur-trading trail deep into Garnet Valley.
And if that's not enough to keep you busy, you can also lounge around on Summerland's sandy beaches, paddle its calm waters or meander through the welcoming shops and cafés of the town itself.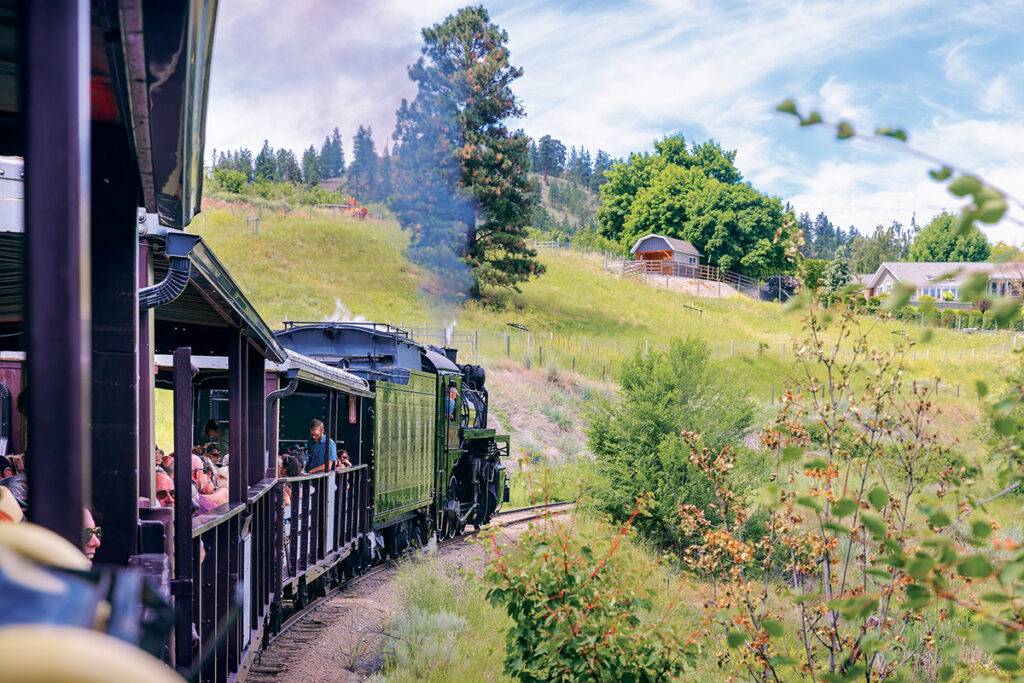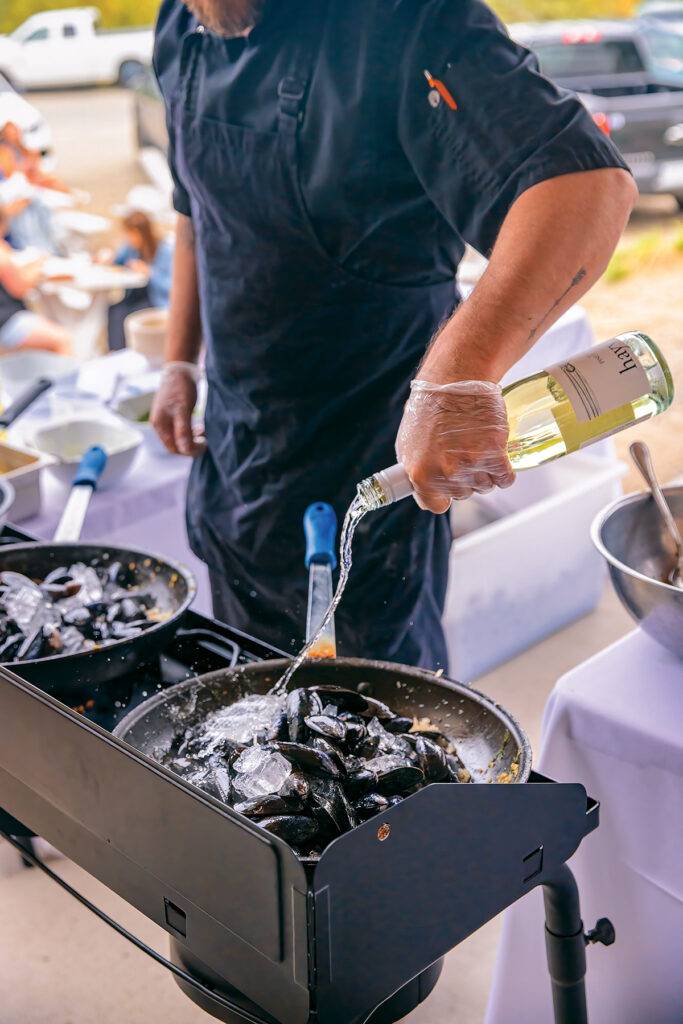 Cool Climate, Cool Wine
Then again, let's not kid ourselves. If you're visiting wine country, you're probably here at least in part for the wine.
For years, Summerland has been trying to make the Bottleneck Drive — actually, three scenic touring routes linking the community's wineries, cideries, distilleries and brewery — a thing. This year, it's finally gaining momentum, in large part because the province recently approved three sub-geographical indications for the region: Summerland Valleys, Summerland Lakefront and Summerland Bench..
"It was an interesting process and it took years and years," says Cameron Walker, the general manager of Lunessence Winery & Vineyard on the bench, which, like several others here, follows organic and even biodynamic principles.
Generally speaking, this is a fairly cool region where Chardonnay and Pinot Noir do especially well. "It's a very Burgundian focus," says Moyes.
That's especially true in Garnet Valley, where Solvero, the winery Moyes manages, is located. If Summerland is a well-kept secret, Garnet Valley is the enigma tucked inside it, buried deep in the back of beyond, where Solvero and its even newer neighbour, Garnet Valley Ranch, have some of the highest-altitude vineyards in B.C. 
But whether in the valleys or on the bench or on the lakeside, wineries here tend to be smaller, family run, the experiences more personal and intimate, tastings often only available by appointment.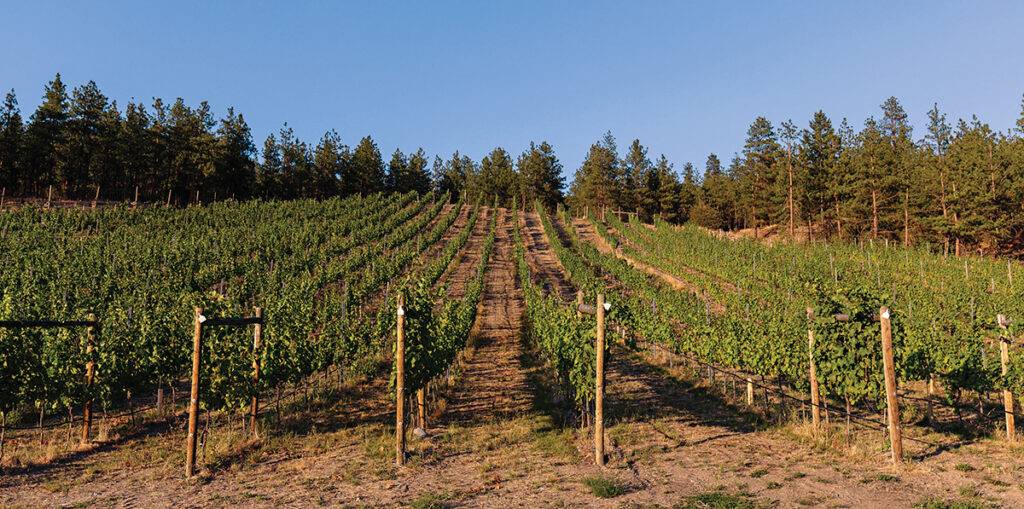 "We're all getting away from the big tour bus experience," says Coletta, who only offers seated tastings at Haywire, located in the lakefront sub-GI. "In Summerland we have small wineries and it can be really disruptive. It means more curated experiences for everyone. It seems to be what people want."
Most of all, what people want is what Summerland has, as long as you take the time to venture off the highway and discover it.
"People are always surprised when they come here," Coletta says. "They say it's a hidden gem, but I don't want to use those words. I don't want it to be hidden. I just think it's a gem."
If You Go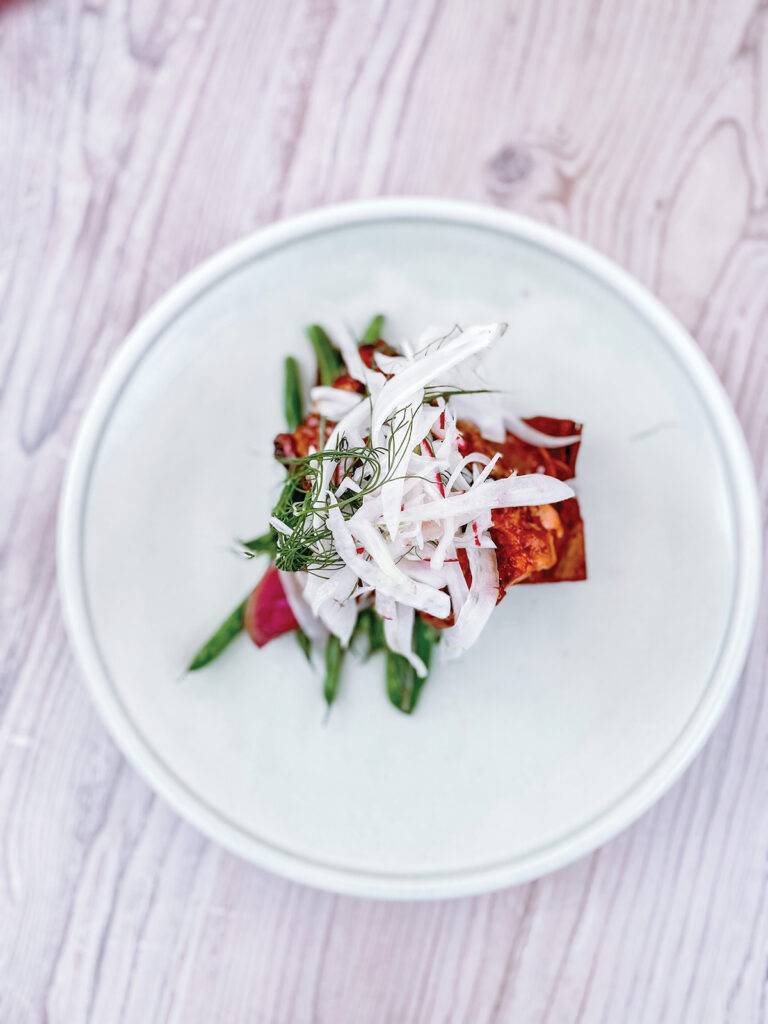 Getting there: Air Canada flies from Vancouver into both Kelowna and Penticton airports; from there, Summerland is about 50 kilometres south of Kelowna and 17 north of Penticton. If you are driving from the coast, it's about 20 minutes south of the Merritt connector exit.
Staying there: The Summerland Waterfront Resort is a lovely, easygoing place to stay lakeside, with a big pool, day spa, boats and bikes to rent, and one of Okanagan Lake's five natural wetlands right in front. summerlandresorthotel.com
Dining: Shaugnessy's Cove, a bistro located next door to the resort, offers globally inspired elevated casual dining and a wide range of local sips (shaughnessyscove.com). Penticton, just a few minutes' drive away, is experiencing a culinary boom with the new OROLO, Kin & Folk and Chulo Tapas restaurants, among others (visitpenticton.com).
Exploring: Follow the interactive Bottleneck Drive (actually three different routes) to the region's wineries, distilleries, cideries and spectacular viewpoints. bottleneckdrive.com
For more info: visitsummerland.com