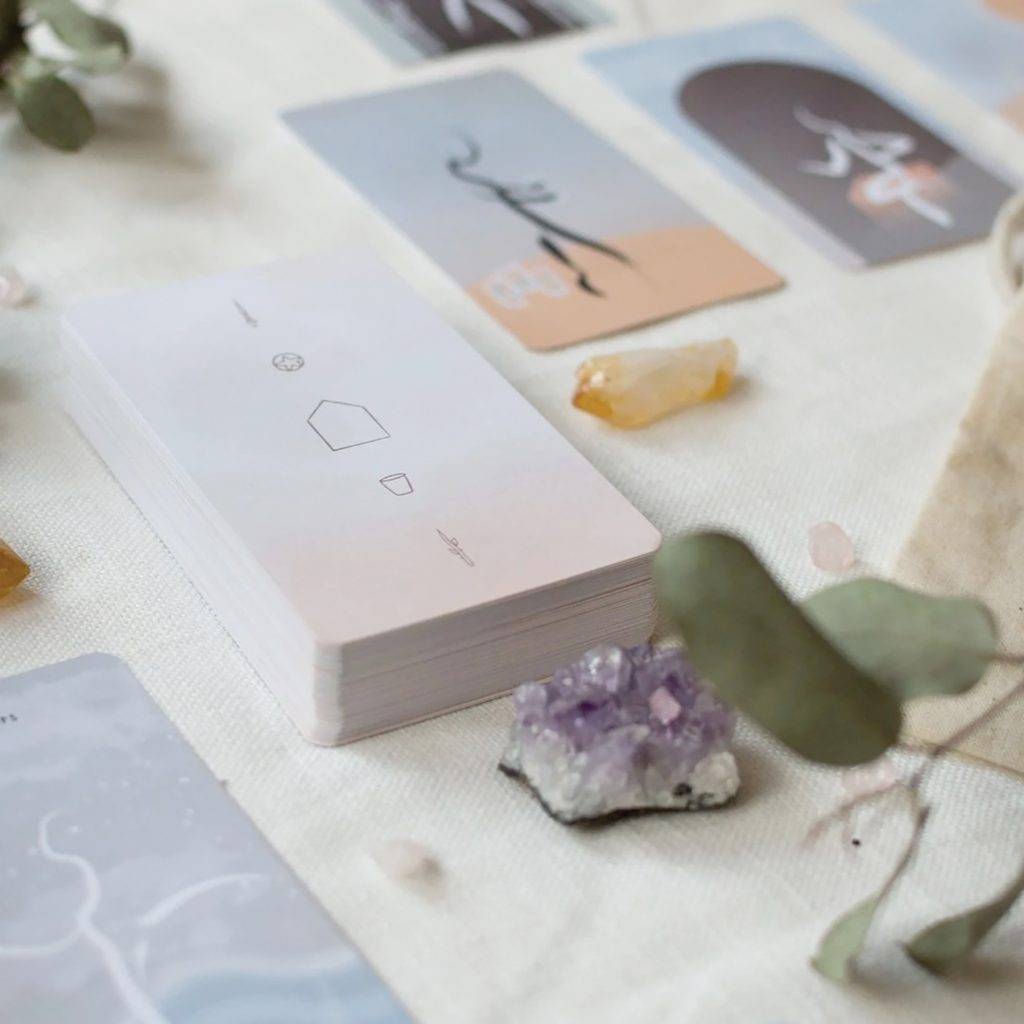 The Homebound Tarot deck was created around self-reflection, inner guidance and centering.
Creator Arielle Moore believes anyone can work with tarot cards, regardless of their initial knowledge or experience with the medium.
"When I started reading tarot — and even now — I found there was a lot of fear, intimidation and misinformation surrounding tarot," she says. "So when designing Homebound Tarot, my goal was to strip those barriers down. I wanted to create something that someone who had never even thought to pick up a tarot deck before could get something out of, while being traditional enough to be used by seasoned readers.
She created the Homebound Tarot deck to be a calming moment in one's day. It's meant as a tool for self-reflection and inner guidance. The companion guidebook pairs every card with a journal prompt or mantra.
"Tarot reflects your thoughts back to you in a way you can't see by yourself," she explains. "It's like looking at situations with fresh eyes, but it requires your attention and honesty to work. This makes it a perfect tool for self-care, as a tarot reading encourages you to quiet your mind, look inward and create a calm moment in your day that is just for you.