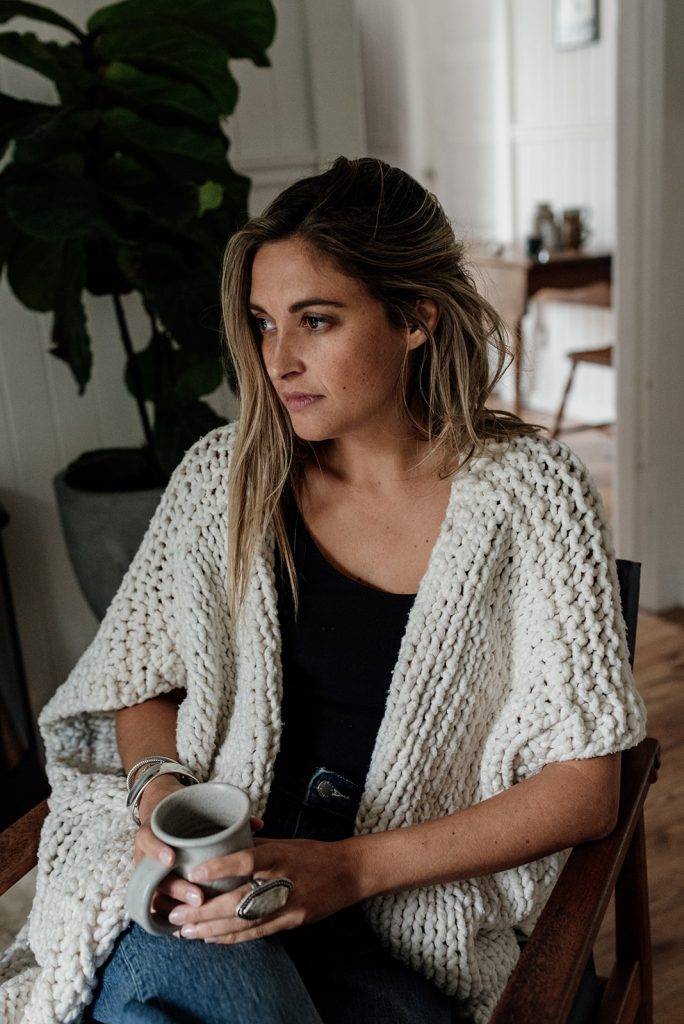 At this point during the pandemic, many of us are tired.
Tired of wearing masks, of physical distancing, of being away from family and friends. Although we're incredibly fortunate to be living on Vancouver Island, we're still frustrated with the lingering "new normal" routines.
Many of us are experiencing a type of burnout that experts are calling "pandemic fatigue." We're existing in a constant state of high alert and uncertainty and we're experiencing a weariness that comes with having to maintain a state of constant vigilance, month after month.
The collateral damage of COVID has been devastating; the loss of incomes, the closure of community services and a lack of access to non-COVID-19 health services, including routine immunisation, is causing widespread insecurity.
The practice of self-care has never been more important to our current state of mind. How can we keep our spirits buoyant?
Today Britt Buntain, owner of Picot Collective, opened up to YAM about how she practices self-care during these trying times.
What does self care mean to you?
Talking with a counsellor and setting boundaries around work come to mind right away. In addition to that, making sure that I'm properly nourishing myself and getting out into nature as much as possible. I just moved out to Mt. Doug and taking an hour or two to walk through there almost daily has been a godsend.
I know that I feel the best when I move my body daily, eat more plants, drink less or zero alcohol, and fully allow myself downtime away from screens. I read and listen to a lot of books, and I don't check emails on the weekends or after 4:30pm. I also acknowledge that people who work for other companies have scheduled vacation time and are allowed mental health days, so I try to remember that when I need them.
What have you been reading? Watching? Listening to?
Reading: I've read Group by Christie Tate, American Dirt by Jeanine Cummins, Mexican Gothic by Silvia Moren-Garcia, The Scientist & The Psychic by Christian Smith in the last month, and I'm just starting The Artist's Way by Julia Cameron for the 4th time.
Watching: The Trial of the Chicago 7, Soul, Nashville, Mindhunter, American Crime Story: The People Vs OJ Simpson. I like having New Girl on in the background when I'm cooking.
Podcast: Every episode of Armchair Expert by Dax Sheppard.
Audiobook: Sober Curious by Ruby Warrington
Music: Norah Jones, Leon Bridges, Maggie Rogers, Rational, Missy Elliot, Anderson Paak
What Picot products are you loving the most these days?
Burning a candle is a daily occurrence, but I'd say that our Bath Soaks are definitely a savior for me this winter. I'll spend a good hour or more in the bath a few times a week. The Refresh and the Wildwood blends are my favourite. I'm excited to release more products within the Wildwood line this year too!
What's your favorite cozy winter meal to cook?
Oh I'm so glad you asked… an absolute go-to for me is a curry chicken recipe that was passed on to my family sometime in the late 80's/ early 90's from our neighbors in Fredericton NB, Rudy & Manorma Singh. Over the years I have added a few different spices and ingredients to play around with the flavour and consistency. It's a relatively simple meal that ends up being a go-to for me several times a month. It's the recipe that I'm contributing to the second volume of Picot's Community Cookbook.
The theme for this cookbook is Hygge, and we've asked folks from our community to contribute a recipe that they find comforting, and all profits are donated to a local organization. This profits from this second volume will go to the Island Kids Cancer Association. We are sending the first sample draft to print by mid February and are hoping to have it for sale by Mid March.