Now more than ever, it's important to do little things to make yourself feel good. Here are some tips and tricks to maintain a sense of normalcy with the fashion options in your closet.
By Jane Ravvin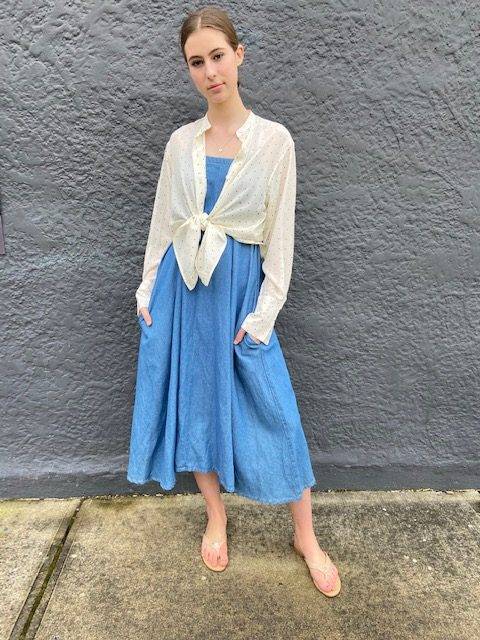 As a personal shopper and fashion stylist, spring is usually a busy time for me. This is when my clients book me to re-invigorate their closets. I help determine what stays and what goes. This includes purges, re-vamps, even complete wardrobe overhauls. You get the idea.
Well that's usually, but there's nothing usual about what's happening today. Especially when it comes to fashion choices.
This is not the time to let yourself go — now, more than ever, it's important to feel and look good. So if that means taking some time (which most of us have an abundance of) to put together some sweet ensembles, let's do it! And you'll enjoy your trip to the grocery store or garden centre that much more.
Don't worry if you're unsure of how to create a cute and comfy wardrobe. I'm going to give you a super easy breakdown.
Jane's Isolation Style Tips
Put aside the clothes you usually wear to work. Then put aside the clothes you wear around the house or to the corner shop.
Take what's left and try on everything. Get rid of what doesn't fit or make you feel good about yourself. Then play around with the remaining pieces.
Try mixing spring scarves with jean jackets.
Coordinate sweaters with casual dresses and sneakers.
And don't forget to pull out your hands-free crossbody bags — they're your best friends because you gotta' keep washing those hands!
Use your imagination. Be creative. Fashion is fun. Never mind how many people will see you (or not). We really need this.