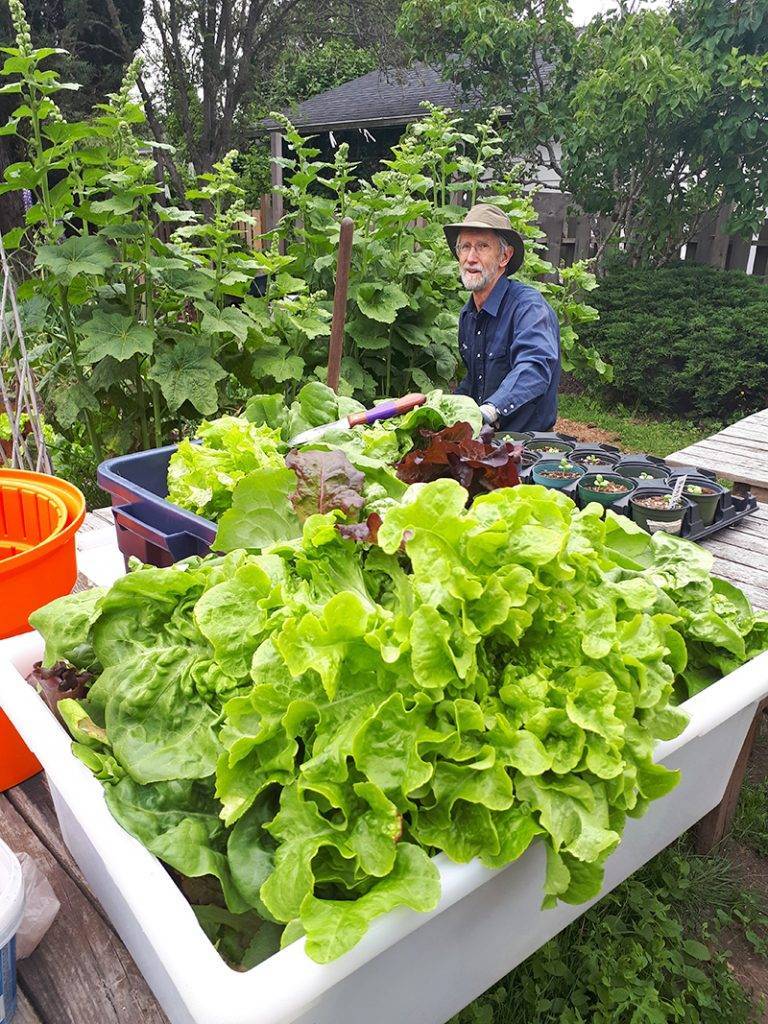 The Shelbourne Community Kitchen grew in response to a local need to increase access to nutritious food for people living on a low income. Community groups and churches in the Shelbourne Valley are committed to improving food security by establishing an inclusive seed-to-plate community kitchen.
Since 2013, the Kitchen has welcomed people from the wider community through its unique neighbourhood food centre model. The Kitchen provides opportunities for people to prepare and share healthy meals together, work together to grow food and build gardening skills, and connect with other community resources. Through working together, program participants also become resources for one another.
Operating out of a renovated bungalow on Shelbourne Street, the Kitchen welcomes donated and rescued food through its partnerships with businesses, community organizations, and through the generosity of individuals. The back yard is a garden where participants learn how to grow their own vegetables, fruit and herbs. Kitchen participants build culinary skills while preparing and sharing nutritious meals together. Sharing a sense of community and building relationships is equally as important as the food individuals and families cook, grow and share with each other at the Kitchen.
Instead of the traditional food bank model where individuals are given a bag of groceries and then leave, the Kitchen offers a Pantry program where participants choose their own food items and become members of the Kitchen community. Many also become volunteers. In fact, of the 202 currently active volunteers, 76 – nearly 38% — are program participants who want to contribute to the organization. This reflects how much the sense of community at the Kitchen is valued.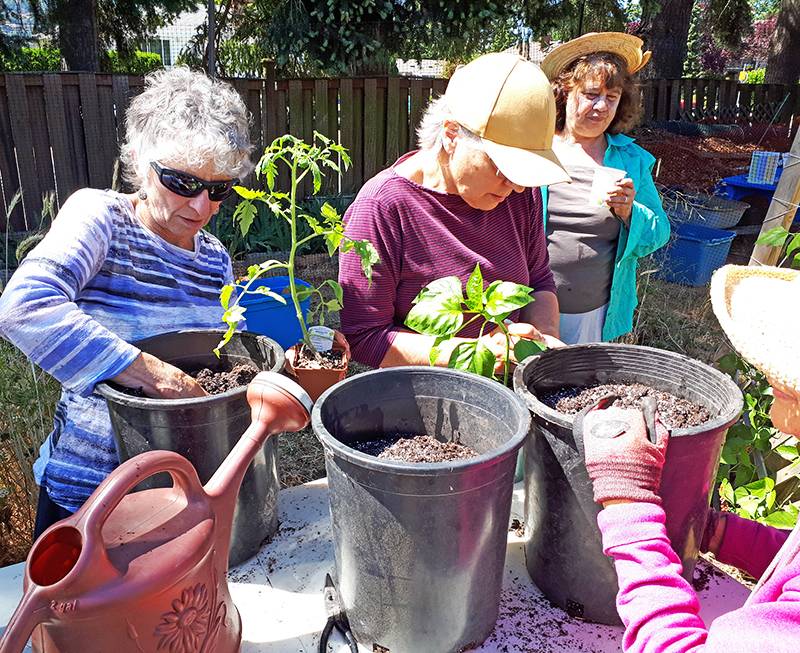 The Shelbourne Community Kitchen not only strives to address issues of food security, but also the isolation that often accompanies poverty. The Kitchen holds weekly classes in the foundations of cooking, budgeting, meal planning and food preservation. In their dinner classes, experienced cooks are paired with those learning to cook for themselves for the first time. Popular "Inter-cultural Cooking Nights" provide opportunities to share family recipes and food culture from around the world; it's empowering to share personal knowledge, culture and expertise, and it creates connection with others.
In 2018, people from diverse backgrounds, of all ages and abilities, working together to improve the level of food security for themselves and others, prepared over 1,600 meals in 130 cooking programs; and 540 pounds of organic produce was harvested from the Kitchen's own gardens.
It is a growing success, but due to limitations at their current location, the Kitchen must now find a larger space to accommodate their programs and food storage. This has become a pressing need and the Kitchen is asking the wider community to help them find a new home and encourage people to contact them if they know of any opportunities.
None of the important work that the Kitchen does would be possible without its many dedicated volunteers, and the ongoing support from local businesses, community groups and individuals who donate funds, host food drives, and donate their time. If you would like to learn about how to get involved at the Kitchen or support their work, please visit their website at shelbournecommunitykitchen.ca or contact Kim Cummins at info@shelbournecommunitykitchen.ca.