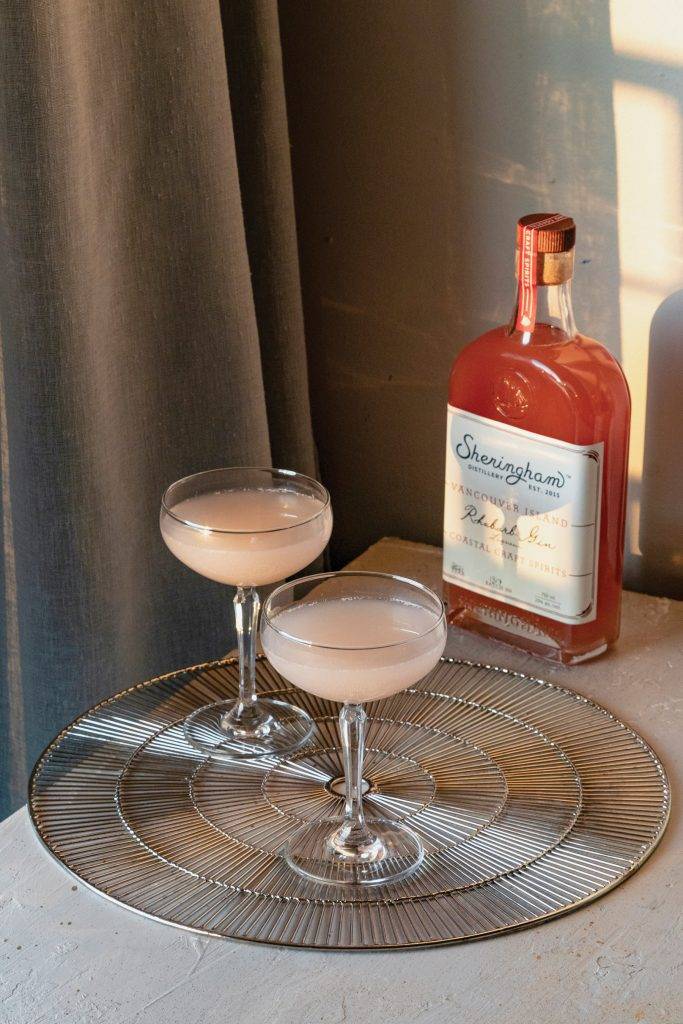 Rhubarb is one of the earliest tastes of spring, but you can keep your pies and crumbles. We'll take our rhubarb in liquid form.
"I always loved rhubarb as a chef," says Jason MacIsaac, the co-owner and master distiller of Sheringham Distillery.
Star-anise-flavoured gin is combined with fresh rhubarb juice to create Rhubarb Gin Liqueur, a versatile, low-proof spirit that is deliciously lengthened with soda water or as a base for cocktails. "It's not too sweet, it's not too tart. It's balanced, it's pink, it's ginny, it's delicious."
Big Rhubarb Energy Recipe created by bartender Michael Norbury for Sheringham Distillery.
•1 1/2 oz Sheringham Rhubarb Gin Liqueur
•1/2 oz dry vermouth
•3/4 oz fresh lemon juice
•1/2 oz orgeat (almond syrup)
•1 dash orange bitters
Add all ingredients into a cocktail shaker over ice. Shake vigorously, then double strain into a coupe or Nick & Nora glass. Serves 1.