These vases would fit perfectly in a living room or the centre of a dining table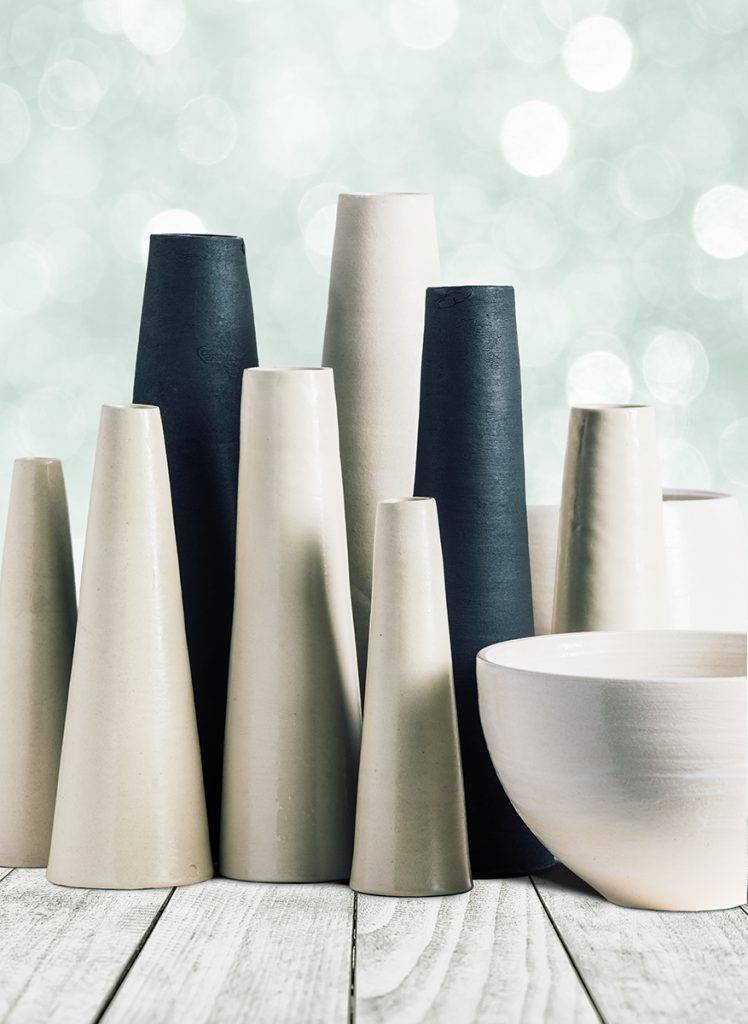 Beauty of Form
A simple conical vase was the first form Victoria ceramicist Gwen Howey produced on a potter's wheel. The classic piece continues to be a favourite, often rendered in whites and blacks.
"For me, making with clay is about time and memory and space," Howey says, "About centering and about touch. About connection with the earth and others."
---
This article is from the November/December 2018 issue of YAM.