By Kerry Slavens
"The Twelve Days of Christmas" may be a favourite carol for the holiday season, but let's face it: 12 days is really not enough time for most of us, with our busy schedules, to get ready for the big day. I've had my share of stressed-out Christmases, but at some point I let go of procrastination and perfection — and I got organized with this eight-week plan that makes the season a pleasure instead of an endurance test.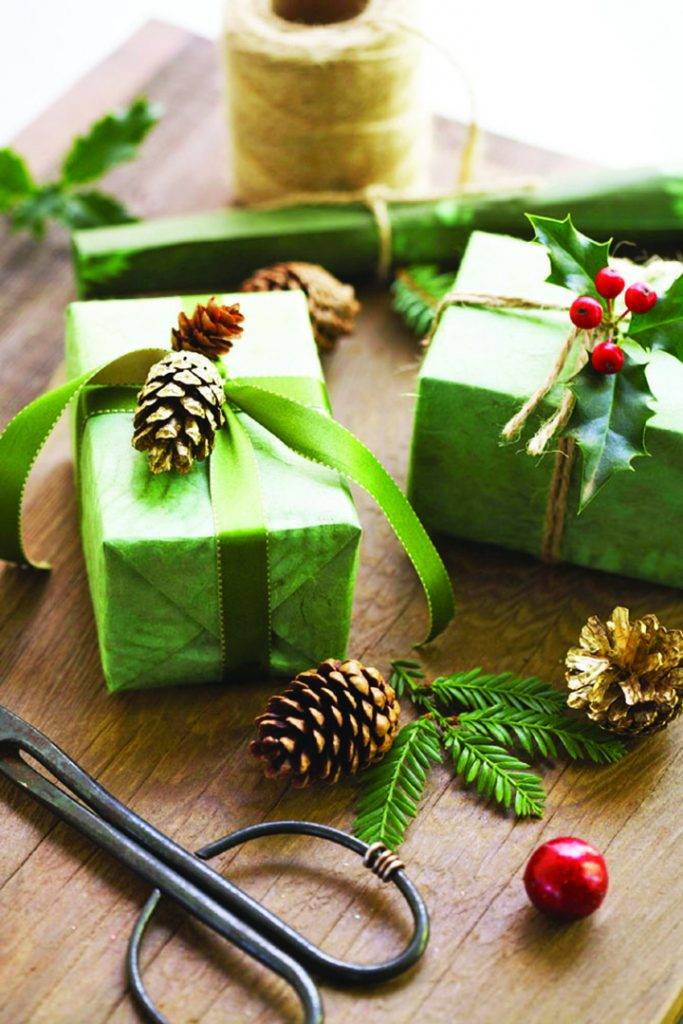 8 weeks before
You may feel like you have tons of time until Christmas — or so little time that you're already panicked. Either way, if you start planning now, a more relaxing Christmas is almost guaranteed (I say almost because I can't account for Aunt Edna's complaining or battery-operated helicopters crashing into table centrepieces.)
Let's start with the gift list. It's easy to forget the small gifts (which means rushing around at the last minute or feeling guilty you forgot someone), so make a list of everyone you plan to buy for. Don't forget Secret Santa gifts, stocking stuffers and hostess gifts. You'll be able to start shopping pronto and you'll get a good idea of how much to budget, which always helps me feel more in control.
Some people are ridiculously hard to buy for. After years of trying to win the guessing game, I now just ask for their wish lists. This eliminates stress, saves me hours of searching — and they get a gift they actually want. Even if I don't buy something on their list, I get a good idea of the kinds of things they'll like.
Though I occasionally order online, I much prefer shopping in local stores, and visiting fabulous craft fairs like Out of Hand (November 28 to 30 at Crystal Gardens). This year, I'll also visit the Art Gallery of Greater Victoria's Winter Market (November 13 to 16), which features more than 30 local artists and artisans. The Gallery is also hosting a Small Works Exhibition and Sale (November 14 to January 1), with original works at $200 or less — perfect gifts for art lovers.
Not organized to buy gift wrap in January when it's on sale? Stock up on supplies now. For easy organizing, buy a long plastic organizer box that tucks under the bed to hold gift bags, wrapping paper, tags, bows, scissors and tape. Storing receipts and warranties in envelopes with each person's name written on them means no more desperate searching through handbags and recycling bins.
Wrapping gifts as you buy them tends to ward off nosey people (and not just the kids!). It's much tougher to peek inside a wrapped gift than it is to snoop in the gift closet! Wrapping early means you can relax on Christmas Eve. Doesn't a winter cocktail in front of a fire sound nicer than frantically wrapping at the last minute and realizing you're out of tape — after the stores are closed?
6 weeks before
Purchase tickets to your favourite Christmas performances before they sell out. Here are a few local favourites:
A Christmas Carol, Craigdarroch Castle, December 4 to 20
The Royal Winnipeg Ballet's The Nutcracker, Royal Theatre, December 5 to 7
A Christmas Story, McPherson Theatre, December 5 to 7 and 11 to 14
A Sentimental Christmas Carol, Royal Theatre, December 12 to 14
The Gift, Royal Theatre, December 27 to 29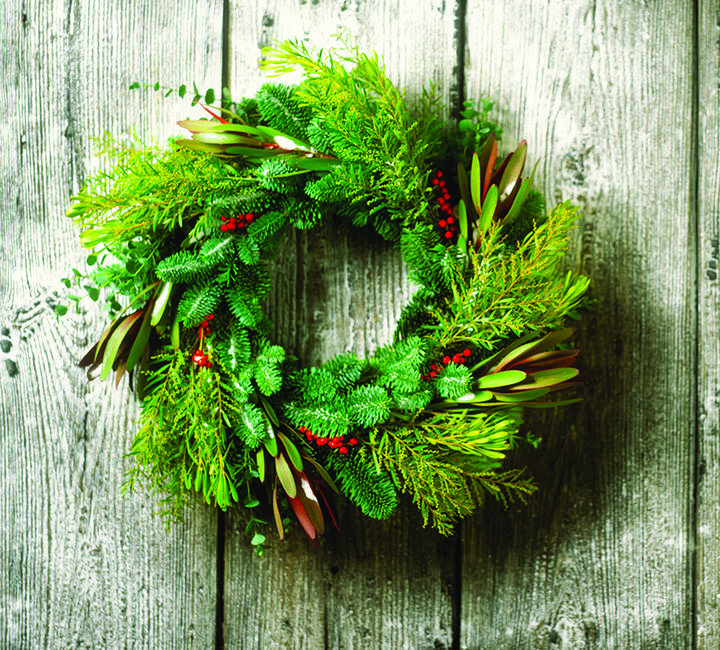 Hosting Christmas dinner? Decide on your guest list early so you can plan accordingly (and so can your guests). Before the season is in full swing, create your menus, taking into account which parties you'll be hosting, potlucks you'll be attending and meals you'll be cooking. Inventory your pantry and create a master grocery list.
Tips:
Sweeten the season by making flavoured sugar to sprinkle over everything from pork roast to cookie dough. In a food processor, combine a citrus fruit zest with vanilla and mint or thyme; add granulated sugar. Set it out on a tray overnight until it hardens, then crush it and put it in an airtight jar.
It's 100-per-cent OK to ask guests to bring a special dish —and to request that family members (even kids) pitch in.
5 weeks before
With party season here, it's a good idea to do a closet inventory. If your holiday wardrobe looks dated or dull, inject some glamour into it with a sequined skirt, a metallic thread knit cardigan or a glittery pair of shoes. Visit the salon for a colour and cut touch up.
For anyone who loves baking, this is the time to choose recipes and buy the supplies you'll need. Many people make Christmas cakes and puddings now to give them time to "mature." Beautifully packaged homemade baking also makes wonderful hostess gifts.
Most cookie dough freezes well, so you can make it ahead of time. Label each batch with a sticker and pop it in the freezer. When you need a fresh batch, just defrost and bake. If you have no time for lots of baking, join a cookie exchange. And if you don't bake at all, leave your guilt at home and visit the bakery.
Tips:
Do you have plates, glasses and cutlery for holiday entertaining? To ensure you're never caught short, keep a stash of white ceramic plates (they go with any colour scheme) and extra cutlery.
If you like to send Christmas cards, start now so you have time to add personal notes.
1 month before
Get the holiday glow on by putting up exterior Christmas lights. Because there's nothing more frustrating than hanging lights and then finding out you've got some duds, plug them in and test them first. If lighting the entire front of your home feels overwhelming, focus on your porch and a few trees or shrubs near your walkway.
Add seasonal greenery with a gorgeous wreath on your front door. Buy one from a local garden centre and decorate it or learn to make your own at the Horticultural Centre of the Pacific's Wreath Making Workshop (November 22, 23, 29 or 30). Visit hcp.ca.
Speaking of greenery, Butchart Gardens' Magic of Christmas Light-Up takes place on December 1 at 6 p.m. Stroll through illuminated holiday displays, ride the carousel and rent a pair of skates for a few whirls around the open air rink.
Tips:
Order your turkey or ham now (or whatever you're planning for the centrepiece of your meal). Many butcher shops and local farms sell sustainably raised poultry and meats.
Stock up on wine, beer and spirits before the Christmas rush hits the liquor stores.
Create personalized collections of favourite holiday music to key up the right mood at a moment's notice.
Treat yourself to a mani and pedi so your nails will be polish-perfect for the party season.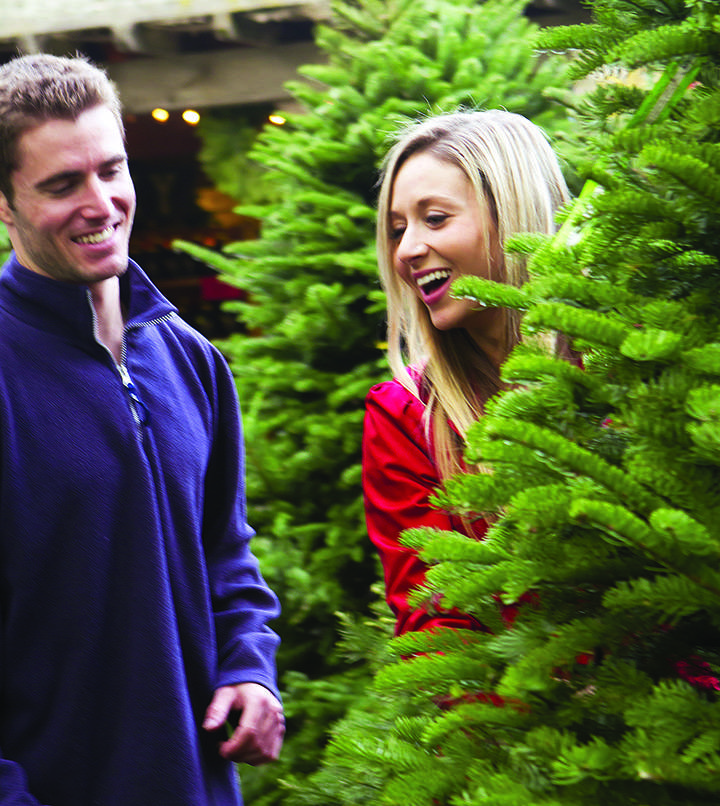 3 weeks before
It's time to choose your tree and put it up. Keep it well watered and away from heating vents and it should last until New Year's. More and more people prefer potted evergreens that can be brought indoors for the holidays then moved outside for the rest of the year, or planted once they outgrow their pots.
Before bringing your tree home, sort your Christmas decorations. Discard broken ornaments, and check lights before putting them on the tree. If you've always kept ornaments and lights in jumbled boxes, give yourself the gift of specialty storage boxes to keep everything sorted.
On the day you plan to decorate the tree, defrost several batches of cookie dough (aren't you glad you made them early?) and pop them in the oven so the house is filled with the aroma of Christmas baking. Make a pot of hot chocolate and turn on some holiday tunes.
Tips:
Freeze dollops of whipped cream on a cookie sheet to pop into hot chocolate.
On December 6, surprise someone special with a kiss at Market Square under the city's biggest mistletoe. It's all for United Way. Then drop off donations for CFAX Santas Anonymous at 1420 Broad Street.
2 weeks before
It's a good idea to deep-clean your home now. Wash the floors, clean the oven, polish the woodwork and create an organizational system for those boots and coats that will inevitably clutter your hallways. Prepare guest rooms for out-of-town guests.
Tips:
Scotchguard upholstered furniture to protect against spills.
Mail out-of-town cards and gifts. Avoid lineups by using Canada Post's online services. Print shipping labels at home, then drop off items at the post office or letterbox.
1 week before
When the deep cleaning is done, declutter your counters and clear out your fridge and freezer to make room for party platters and leftovers. Finish up gift shopping and wrapping.
The next four days are going to be extra-busy so why not take some time off to meet friends for a relaxing lunch? And don't miss some of Victoria's most enduring holiday traditions like the Festival of Trees at the Empress (November 19 to January 6) and the Canadian National Gingerbread Showcase exhibit at the Inn at Laurel Point  (from November 22 to January 4).
Tips:
Deliver the presents to people you won't see over Christmas.
Stock up on sandwich fixings for easy self-serve lunches. Cook a large ham so you'll have lots of lunchmeat, plus some extra for Christmas morning breakfast.
3 days before
Run down your grocery list and shop for last-minute ingredients. Double-check the spice cupboard. You don't want to run out of salt or sage just when you need them most. Shop for fresh veggies and fruit so you aren't faced with over-picked grocery stores on Christmas Eve. Stock up on napkins and buy an extra bag of coffee beans.
Why not make this a day you don't have to cook? Order in or head out for a relaxing meal and a wintry cocktail followed by a Christmas lights tour.
Tip: Take time over the next few days for a walk by the ocean or in the forest, a proven way to restore serenity.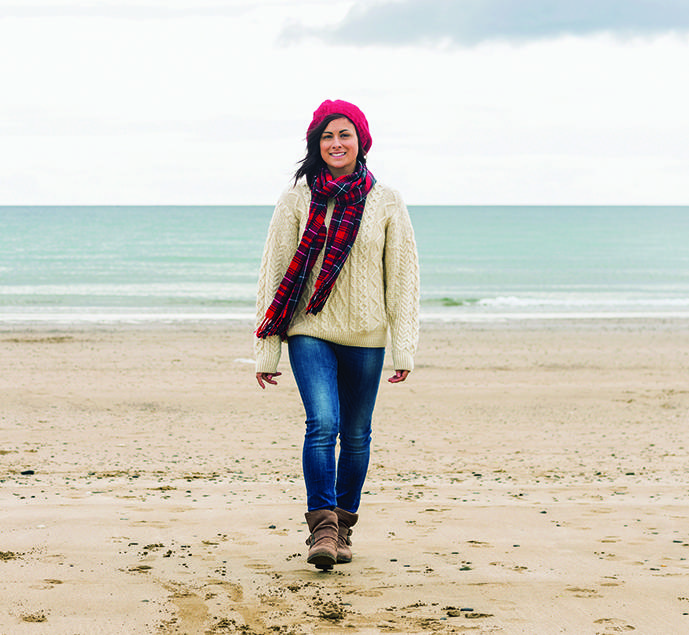 2 days before
Doing kitchen prep work early makes Christmas Day less hectic. Here are some items to make now:
Homemade cranberry sauce keeps well in the fridge for up to a week. Try the recipe shown below.
Veggies can be parboiled and stored in the fridge in individual covered containers of cold water. Reheat and roast or mash later.
Always a crowd pleaser, a yam casserole with pecans and brown sugar is easy to prepare in advance. Cook the yams and slice or mash them; don't add the butter and brown sugar topping until you are ready to cook on Christmas Day.
Tips:
Press your table linens and polish your cutlery.
Get creative napkin-folding ideas at napkinfoldingguide.com.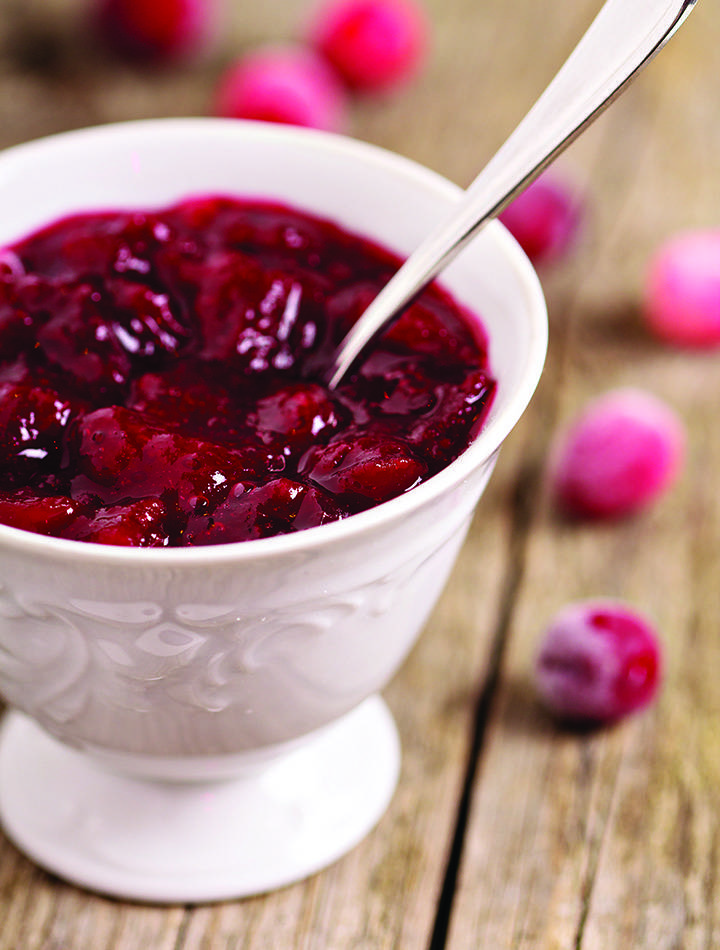 RECIPE: HONEY CRANBERRY SAUCE

(Makes 2 1/2 cups)
Two 12 oz bags of fresh cranberries (about 3 1/4 cups)
1 cup honey
2 medium cinnamon sticks
Zest of 2 large oranges
2 cups water
Combine ingredients in a pot and cover; cook over medium heat for 30 to 45 minutes. Once most of the liquid is evaporated, simmer to thicken but don't let all of the liquid evaporate or the berries will burn. Stir frequently. Remove from stove; allow to cool. Refrigerate in an airtight container. Sauce will keep for about a week.
Christmas Eve
'Twas the night before Christmas and guess what? You're almost ready. I usually spend the morning preparing a "wife saver" breakfast casserole (the ham I cooked earlier comes in handy now) and making a fruit salad. The next morning, I add limoncello liqueur and shredded mint to the fruit and let it stand for an hour before serving. I also make a Bundt pan of monkey bread, a decadent pull-apart cinnamon bread concoction, for morning. You can make dough from scratch, but I must confess I use Pillsbury. You'll find hundreds of recipes for the wife saver and monkey bread online. Pop these dishes in the oven on Christmas morning. Last but definitely not least, I make a cranberry and sage turkey dressing so I can stuff the bird with no fuss in the morning.
Once the kids are in bed (after setting out treats for Santa!), stuff the stockings. I like to add a Mandarin orange and some organic chocolate to each stocking so early risers have something to nibble on.
A few last things: charge digital cameras so they're ready for morning, and don't forget to take a few bites of those Santa snacks.
Tips:
Preassemble gifts for children.
Determine when the turkey (or ham or roast) needs to be put in the oven and time your day around that.
Make a pot of hot Spirited Apple Cider. Your home will smell delicious and everyone can help themselves.
If you have time, set the dining table. For a simple, lovely centerpiece, drop a sprig of holly and berries into three empty large wine glasses; turn the glasses upside down on the table. On the base (now the top) of each, place a red tea light.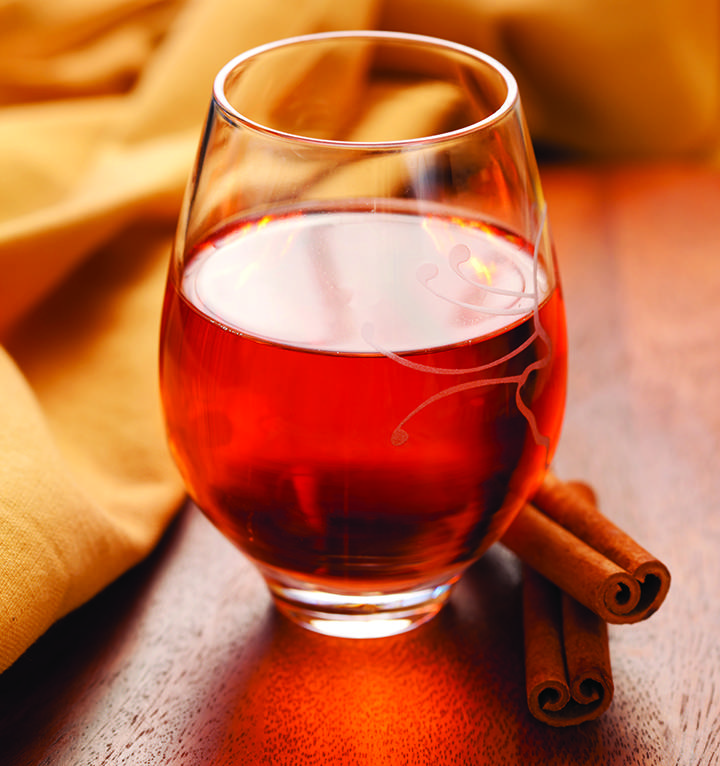 RECIPE: SPIRITED APPLE CIDER
4 quarts apple cider (organic is best)
4 cinnamon sticks
Zest and juice of 2 oranges
2 vanilla pods
1 tbsp cloves
A sprinkling of sugar to taste
Spiced rum (optional)
Cinnamon sticks for serving
Heat everything in a pot; allow to cool for 30 minutes. Reheat, strain and pour into a preheated slow cooker.
Christmas Day!
Eat, drink and be merry, and remember that no one will care if everything's perfect or not. Like you, they care about