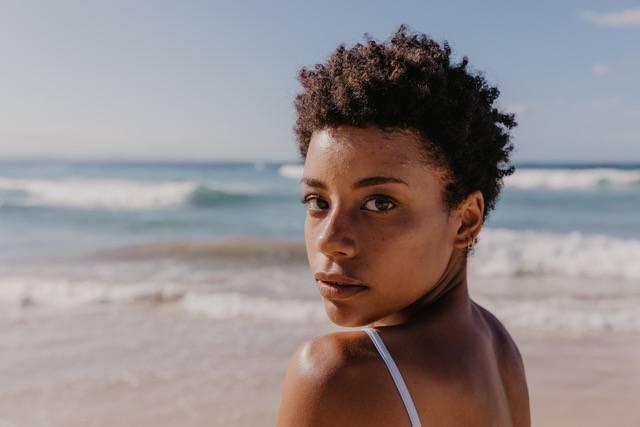 Dermatologists, GPs, facialists and beauty enthusiasts have been telling us for years to wear our SPF, and to wear it daily, and now Australian skincare experts are reminding us once again. Not only is SPF use important to age smartly, it is a key piece to protecting your skin from the risk of skin cancer. May was skin cancer awareness month, but it is important to maintain the momentum all year to continue our daily SPF use.
Australian beauty and wellness brand, endota, have mastered the art of SPF use; who can better understand the power of UV rays than Aussies? Read on to learn what these skincare experts say about sun protection and what tips you can use to best protect your skin from those harmful rays.
Why it is important
Maybe Gwyneth Paltrow's upsetting display of miseducation on SPF recently was enough of a push for you to run to your local beauty retailer for some sun protection but if you missed it, endota is sharing the key reasons why us Canadians should be wearing our daily SPF.
Over 80,000 cases of skin cancer are diagnosed each year in Canada, as noted by the Canadian Skin Cancer Foundation. One of the key ways to protect your skin when exposed to the sun is to wear an SPF of 30 or higher, like this Mineral Protect SPF 50.
In addition to practicing skin safety, wearing sunscreen is one of the most useful ways to prevent the signs of aging within the skin. By wearing daily SPF, you are more likely to prevent the signs of fine lines and wrinkles, as well as hyper pigmentation.
Spa owner and endota retailer Paula Veenema shares that, "at The Spa Magnolia we finish every facial with an application of sunscreen. It is imperative to protect your skin from today's harmful rays after you leave the spa, but we also recommend it daily as a proactive measure."  
How to use SPF daily
endota stresses that it is important to use your SPF accurately in order to actually get the benefits of protecting your skin. You have to apply your SPF every single day as you don't get to pick and choose when the sun's rays could hurt you. Paula also notes, "We see an abundance of clients with concerns of sun damage from years prior when they may not have been as diligent with their skin care." It is important to reapply your sunscreen every few hours as the effectiveness does wear off with time and perspiration.
Another key detail in your SPF routine is the amount you should be using. There are different calculations that exist regarding the amount required, but endota recommends using an amount that adequately covers your exposed skin. It should be a generous amount that doesn't require tugging on the skin or spreading thinly.
When it comes to SPF in makeup and moisturizers, you should still be reapplying your chosen SPF in addition to them. It is recommended to use an SPF that is exclusively a sunscreen opposed to a moisturizer or makeup for optimal protection. If you're hesitant to use straight up sunscreen, Paula says, "Newer generation sunscreens for the face also protect from free radical damage, address skin sensitivity, compromised or congested skin. Clear on application it also sits perfectly under makeup, doubles as a primer and gives a healthy glow, all while protecting skin it's a win win!"
Our favourites
When choosing a sunscreen, endota notes that it really depends on your skin type and preferences as long as you are following the above recommendations. As mentioned you should choose an SPF that is 30 or higher. If you are concerned about the environment, try the physical sunscreen Natural Clear Zinc SPF 50+ as it is less harmful to coral reefs and marine life. In addition to environmental benefits, physical sunscreens reflect UV rays opposed to absorbing them like chemical sunscreens.
We hope you take these tips seriously and are applying your SPF as you read this! You can protect your skin year round from the risks of skin cancer and aging by continuously using your sunscreen and avoiding any application errors like our girl, Gwyneth.