The Songhees Food Truck serves signature bannock with that special flavour that is both sweet and savoury, crunchy and fluffy. Their bannock bar plays with flavours like Cranberry Orange, Apple Fritter and Double Chocolate to name just a few.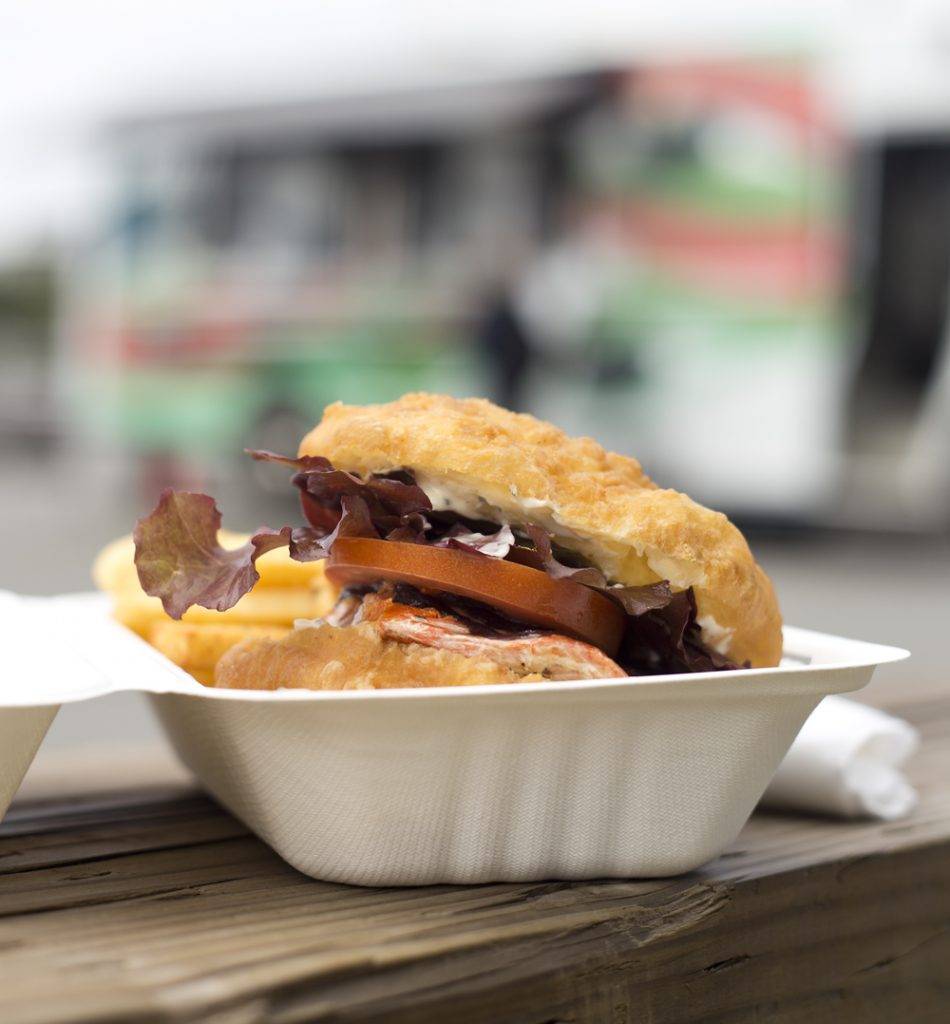 It's become a familiar sight at the Victoria Clipper terminal in downtown Victoria and at festivals across the Capital Region, but do you know how the Songhees Food Truck got its start? Let's go back in time to 2016, when Chief Ron Sam joined the Victoria Clipper to start Songhees Seafood and Steam. Soon after, critically-acclaimed Victoria local, Chef David Roger joined the team and this modern take on the Songhees cultural tradition was born.
The Songhees Food Truck has been operated by the Songhees Nation since 2018 and prides itself on featuring fresh, local ingredients in its diverse Indigenous street food menu. They're particularly known for infusing traditional bannock with unexpected flavors, both sweet and spicy.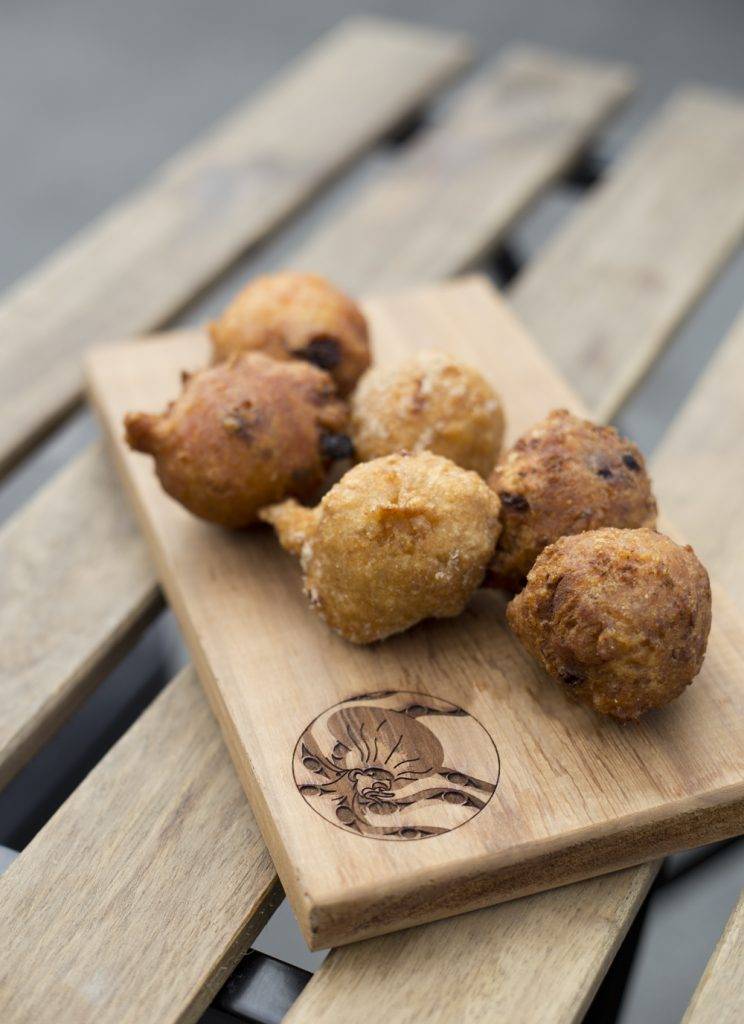 Victoria locals particularly love the 656 Burger, a Wild BC Sockeye Salmon Burger with Saskatoon berry BBQ sauce, rocket greens, red onion marmalade, stinging nettle mayo served on Songhees signature bannock. The YAM team agrees – it's delicious!
We spoke to Catherine Davies, Sales & Events Manager, about her experience joining the Songhees catering team and she shared this wonderful story about the 656 Burger.
"Before joining the Songhees catering team I had the opportunity to volunteer for Songhees at the Indigenous Peoples celebrations in 2014 where I helped in serving up a crazy good Wild Sockeye BBQ Salmon Burger outside the Royal BC Museum along side Chef Dave Roger.
Somehow everyone had forgotten about bringing a knife to slice the freshly fried bannock! I am always prepared and I had actually brought my chefs' knife with me – because you never know when you will need a chef's knife when you volunteer!
I ended up saving the day (maybe this had something to do with my being asked to join the team several years later) and I was rewarded for my efforts with an absolutely incredible salmon burger, now known as the 656 Burger, served on the must amazing bannock bun you could ever imagine!"
Find the Songhees Food Truck at Ship's Point and local food markets around Victoria. It's a great opportunity to experience for yourself the amazing flavors of locally-sourced food with an Indigenous flair, with recipes that meld traditional and contemporary dishes for a unique taste sensation. Take a look at their full schedule HERE.
Learn more about the Songhees Food Truck at songheesevents.ca/food-truck
Know another amazing local chef or restaurant? Email us with your ideas and they could be featured on yammagazine.com
Continue Reading… The Complete Guide to Tacos in Victoria