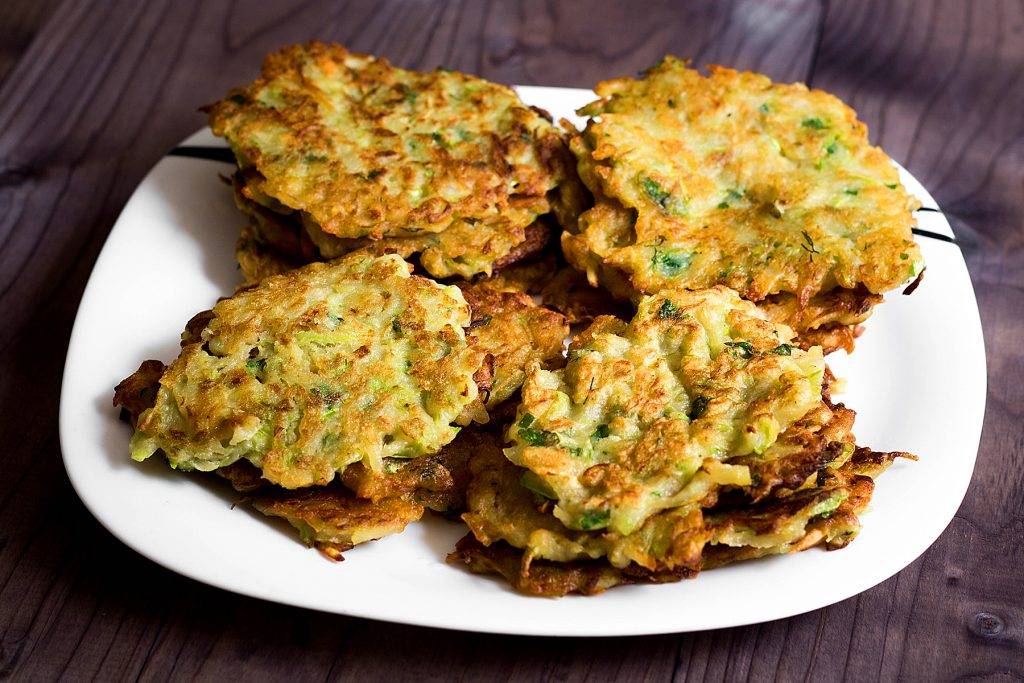 From The Waste Not, Want Not Cookbook by Cinda Chavich.
These Indian-inspired appetizers are easy to make — add any fresh vegetables to the tasty pakora batter(slivered carrots, potatoes, cauliflower, eggplant, cabbage, etc.).
• 1 cup chickpea flour
• 1/2 teaspoon baking powder
• 1/2 teaspoon each of ground cumin, coriander, cayenne and turmeric
• salt and pepper
• 2 tablespoons chopped fresh cilantro• 1 medium zucchini, cut into julienne strips
• 1 medium onion, cut into thin slivers• 2 jalapeño peppers, seeded and chopped
• 1/4 to 1/2 cup water
• 2 cups canola oil for frying
• coriander chutney (for serving)
Combine the chickpea flour, baking powder, spices, salt and pepper and cilantro. Add the vegetables to thedry ingredients, tossing to coat.
Drizzle in water. Start with 1/4 cup, mixing with your hands, just until the batter comes together enough to hold the vegetables into a loose mass. (You don't want a runny batter — it should be quite dry.)
Heat the oil in a wok over medium heat. When the oil is sizzling (about 350 ̊F), add battered vegetables to the oil, a small handful at a time. Cook in batches to ensure the oil remains hot. Fry the fritters slowly,until golden brown. (If the oil is too hot they will be gooey in the centre.) Drain fritters on paper towels and keep warm in a 200 ̊F oven.
Serve hot with chutney.