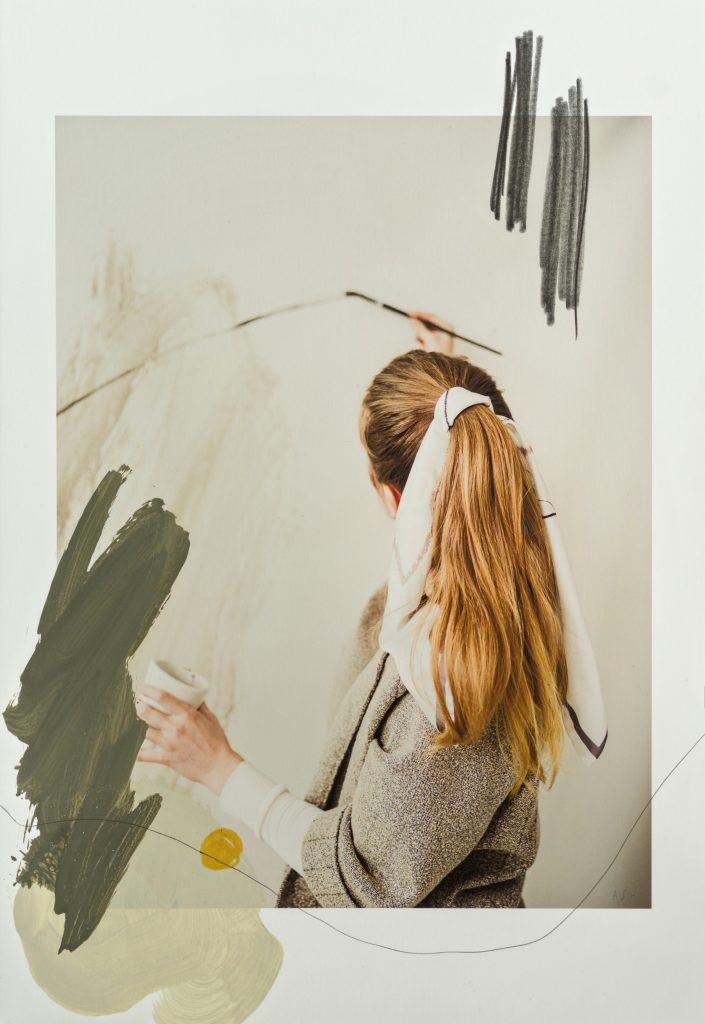 by Emily Dobby
Last Fall, photographer Taylor Roades – whose portfolio includes a portrait of Dr. Bonnie Henry – reached out to artist Ashley Wilson asking to collaborate.
The two creatives met at Taylor's Vic West studio and began to brainstorm.
They wanted to incorporate Ashley's painting, as well as her passion for sustainable and vintage clothing, along with Taylor's photography.
With a growing collection of vintage finds filling their small apartments, Ashley and a friend had decided to start a vintage clothing company called Otto Rose, which she now operates via Instagram @shop.ottorose. The concept of the store was inspired by the idea that clothing can gain new life simply through reconsidered outfitting; new is not always necessary.
"We talked about how no matter the medium, the process of creating is often quite similar. Putting yourself out there is scary yet extremely rewarding as a creative. It involves a lot of micro-decisions all along the way, which can often mean you're either honing your intuitiveness or ruminating in anxiety," says Ashley.
Organic collaboration
The creative duo wanted to tell the shared story of the creative process, vulnerability and all. Taylor photographed Ashley layering the paint on the canvas behind while she simultaneously built her outfit, layer by layer; playing with contrasting elements of texture, colour and shape to create balanced, effortless looks.
After the shoot was over, Taylor had the idea to print out the photos and had Ashley paint over them, continuing her meta-like layering through adjusting and improvising as she painted.
Ashley took the time to focus so that the brushwork looks effortless and playful.
"Each mark on canvas is an expression of who I am in that moment. When I'm rushed or distracted, it's obvious. The brushstroke will look forced and dull. You can learn so much about an artist from a single brushstroke!"
She chose to keep each layer quite simple and distinct since she wanted the expression in the brushstrokes to be visible.
"Self-expression after all is what drives me to create. Layering different marks over one another in this way is like layering different moments in time. And if each layer is a representation of a moment then many layers tell a story."
Process makes perfect
Although Ashley's work may not look elaborate, it's the result of a fairly elaborate process.
"In the pursuit of an honest expression, I've created a set of rules for myself. Like for example, it has to be abstract and I can't go back in to fix mistakes. I have to work with whatever mark that appears on the paper."
This process involves layering different brush strokes and marks over one another, building a balanced composition. She likes to think of each layered mark as a moment forever captured in time, much like a photograph.
Her creative process requires her to be decisive, composed and confident.
"The most impactful art for me is work that seems raw, effortless and slightly imperfect." This type of work requires the maker to be emotionally ready. The ongoing journey of preparing herself to create this way has led her down a path of self-reflection.
Ashley's current painting series called Honest Painting explores vulnerability, self-control and the creative process. It was initially inspired by the Zen mediation technique of painting the Ensō (a circle painted in one fluid brush stroke on one exhale of breath) after she completed a month of daily Ensō practice last year.
Music has always inspired her work as well, and she is especially connected to the spontaneity of jazz.
Both of these disciplines share the same belief that a candid and unfiltered expression is the most meaningful form of expression.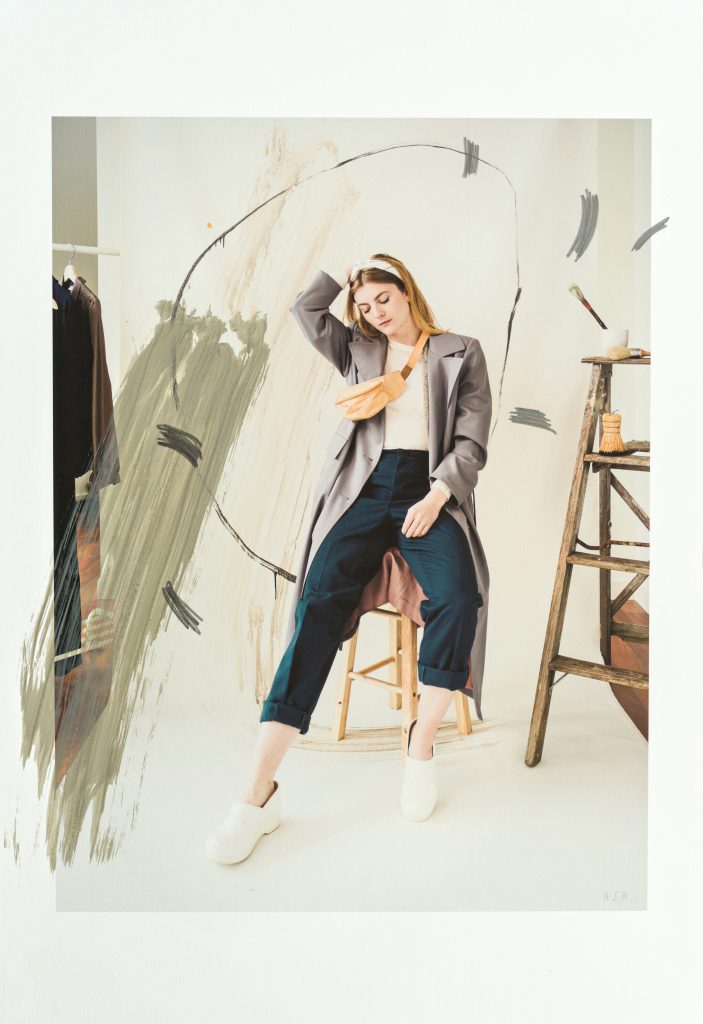 To explore more of the collaboration, head to ashwilsoncreative.com.