Sour cream turns cold beet broth pure pink — fun to sip cold from a cup or a bowl.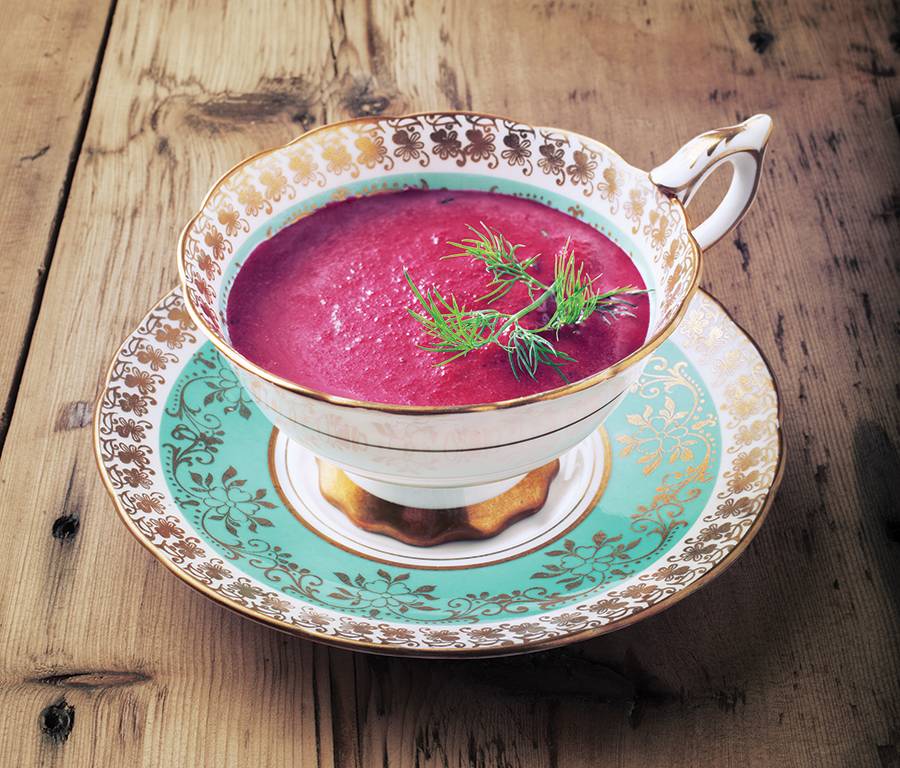 • 2 pounds beets, scrubbed
• 2 red onions, quartered
• 1/4 cup extra virgin olive oil
• 1 tsp salt
• White pepper to taste
• 4 cups water
• 2 tbsp red wine vinegar
• 1 tbsp sugar
• 1/2 cup sour cream
• Chopped fresh dill
Arrange beets and onions in a roasting pan. Drizzle with olive oil and season with salt and pepper. Roast at 425°F for about 45 minutes, stirring occasionally, until beets and onions are tender. Cool.
Peel the beets and grate using a box grater (or food processor). Chop the onions and combine with the beets in a saucepan. Add the water, vinegar and sugar, and bring to a boil.
Simmer for 3 minutes, then remove from heat and let cool. Purée with an immersion blender (or in a blender or food processor).
Whisk in the sour cream and chill for several hours or overnight. Adjust the seasoning and serve topped with dill.
Serves 4.