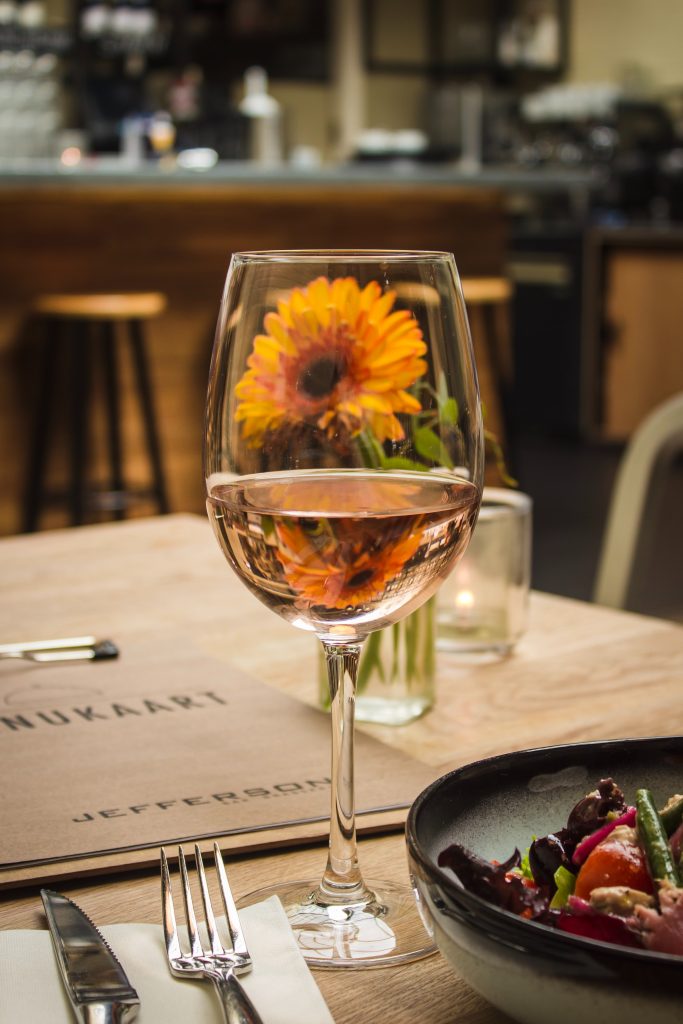 Words by Emily Dobby
The last week has been beautiful; I find myself luxuriating in the warm midday sun that pours through my window announcing that Spring has finally arrived. I've put away my turtlenecks and sweaters. I've bought some tulips. I am craving lighter meals and lighter wines.
As the seasons change, we're given the chance to delight in a broad range of varietals and pairings.
The more distinct acidity and palate weight of lighter wines are perfectly suited to the flavours of Spring.
Today, Shrawan Khanna, a BC Wine Ambassador and Canadian Wine Scholar with his WSET 3, shared with YAM some of his favourite wines to sip on a gilded Spring evening.
Enjoy!
Beaufort Ortega
Any grape named after a Spanish poet and philospher and then made into delicious wine from Courtenay, is worth seeking out. This wine pairs with sunshine, an ice bucket, five friends and raucous conversation in the backyard. It's just a crushable wine that begs the question: "Did we drink the whole bottle already?" Grab some at Cook Street Liquor ($29) and put the invite out to your close buddies. Want a real adventure? Try the Vintner's Reserve Ortega at Nowhere Restaurant on Douglas Street.
Stoneboat Bubble Boat
This is the stuff just made for Sunday morning late brunch, after a fantastic sleep in. Why have Italian Prosecco when you can have the made in Oliver, BC version. Classic OJ added to the glass makes for a scrumptuous mimosa, but really this wine already flirts with mangos and papayas like you are on a tropical vacation and screams out to just be drunk on its own. Smoked salmon and hollandaise were created just to go with these bubbles. Wander down to the heart of James Bay and get at least a couple of bottles, trust us you will want more than one, at Spinnakers ($20) or maybe a Sunday drive to the Lakehouse in Shawnigan for a glass on the lakeside patio!
Clos de Soleil Estate Reserve Red
Bouquets of spring tulips and daffodils and maybe a little love in the air? Could it be time to reactivate Tinder, Hinge and Bumble, your favourite dating apps? This is the kind of wine to seriously impress your new flame. Put this bottle on the dinner table and it's almost like Dr Henry is keeping an eye on things. This is that firm handshake from the winemaker that says you are about to be impressed. This is the kind of delicious wine to break out your mom's best roast recipe or to ask the butcher for their finest dry aged striploin for grilling. Grapes grown in the Similkameen reflective of the hot summer sunshine. To create an almost opaque and balanced liquid that coats every surface of your mouth and makes you want for more. Dressed to impress, for certain. Put on your best shoes and wander into Vintage Spirits ($62) downtown to find a bottle, and then plan your night!
Howling Bluff Sauvignon Blanc
It's that time of year. Boats dotting the coast, dropping crab and prawn traps to enjoy the bounty of our local waters. Since your parents have been vaccinated, invite them around for a seafood feast. Just lay some newspaper on the picnic table and dump that seafood boil out for everyone to enjoy. The wine has that "je ne sais quoi" that pairs just so perfectly! Smiles abound! The Naramata Bench near Penticton serves up that spot by the lake where these grapes ripen with just a touch of sweet and tang to make the wine just so perfect. Those purveyors of delicious alcohol, Vessel, will help you find a bottle ($24) or three and if you prefer someone else cooking your scallops or prawns check out that pairing at Fiamo Italian Kitchen!
Arrowleaf Pinot Noir
Sometimes a red wine, when it's a little lighter, a little softer is just perfect for throwing in the fridge and then unmasking, just a little bit cool, on a warm day after weeding the garden and planting the veggies. This quaffable easy drinking wine slides down your gullet while you are watching your seeds sprout and while chasing that ham and cheese sandwich on that fresh baguette you procured at the market. The cooler Lake Country climate where those grapes were grown is embodied in the ruby red nectar you gulp. Before you take the hoes and spades out, head to Caddy Bay Liquor ($24) and grab a few bottles!
Claude Val – France – 3L Box
While we don't believe that there is just one season for rose, there is no denying that the arrival of spring has us jonesing for a cool glass of pink wine. Something that is a little bit dry, a little bit fruity, but wholly delightful. No special occasion or company needed, just this 3L box on the top shelf of your fridge and it's always at the ready, spigot awaiting your glass. Have a half glass, have two, grab some chips or make some popcorn and your evening is made. Maybe you are making yourself a kit meal, maybe you are watching a zoom cooking class, maybe you are watching the blossoms on your cherry tree open – turns out everything is a great pairing for a glass of rose. This one hails from France and the price and the convenience are overshadowed by its quality and its "yum" factor. Drop by Vintage Spirits, grab a box ($42), make room in the fridge and enjoy!