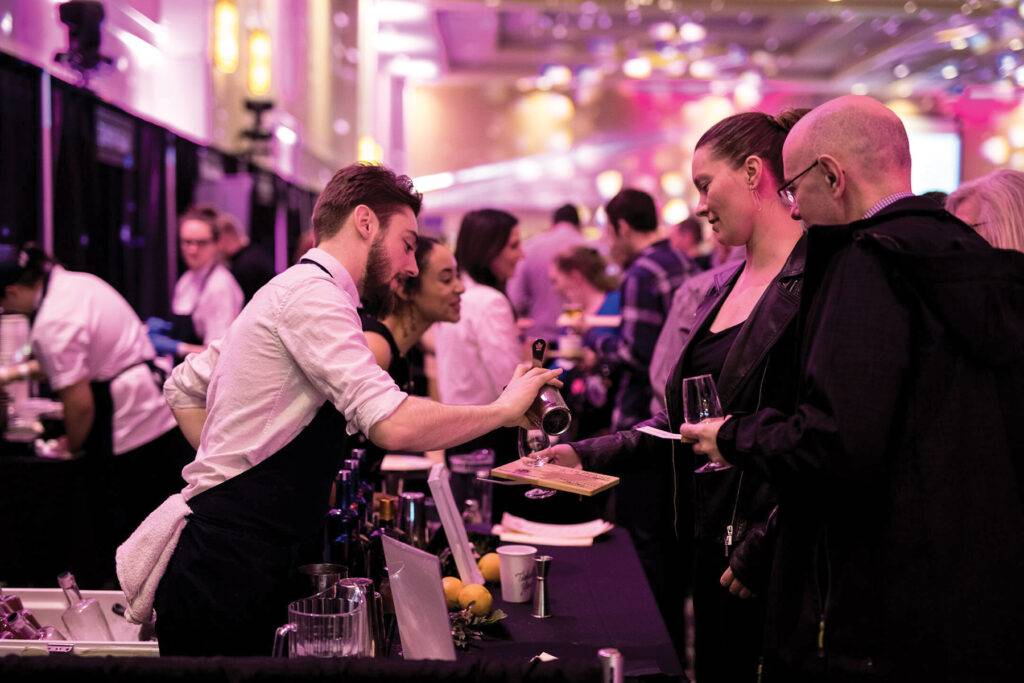 BY CINDA CHAVICH
Eat, Drink, Repeat
Culinarie, Victoria's spring culinary showcase, is back March 29 at the Victoria Conference Centre.
With more than 60 food and beverage makers all under one roof, it's an opportunity to schmooze with your favourite chefs, bartenders, winemakers and brewers, and taste what's fresh and new.
"Victoria's food and beverage scene is always fresh and exciting but is so vast in size it can be sometimes daunting for locals and visitors to know where to dine and drink," says Culinaire creator Scott Gurney. "This event gives guests the chance to try an assortment of restaurants and beverages at their own pace … the perfect place for guests to try new restaurants and new drinks, and at the same time be reacquainted with some of their favourites."
General admission is $75 and includes 10 tasting tickets for food and beverage sampling, while a VIP ticket ($135) offers early access to the main event and 20 tasting tickets. Additional tasting tickets are $1.50 per item.
The annual event supports students and workers in the hospitality industry, with partial proceeds from Culinaire going to scholarship awards for local culinary schools and funding of the Chefs Table Society of B.C.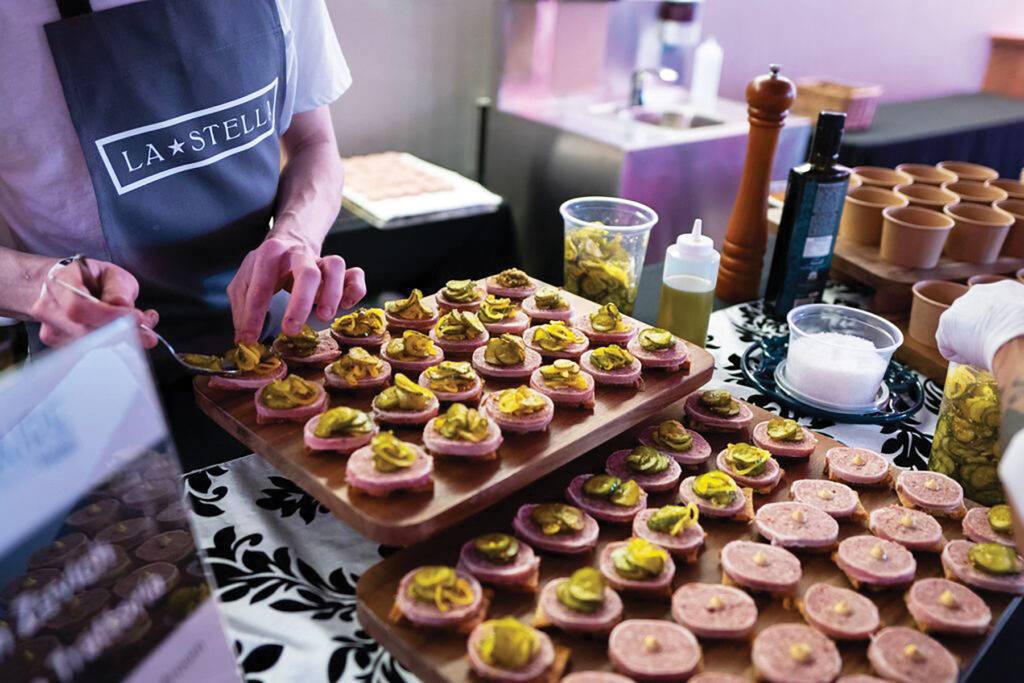 The Green Fairy
With St. Patrick's Day in the offing, it's fun to break away from green beer and into the verdant spirit world.
There are some green-hued classics to showcase on your bar cart this month, including the herbaceous Chartreuse liqueur, created by monks in France and flavoured with 130 plants, flowers, barks, roots and spices, or green, anise-infused absinthe, the proverbial "green fairy" of liquor lore.
For a homegrown version of the latter, look to Tofino Distillery and their potent version of the cult classic, the Psychedelic Jellyfish, infused with organic wormwood, anise, fennel, hyssop and lemon balm, and coming in at a whopping 73% ABV.
Arbutus Distillery in Nanaimo offers its own take, Baba Yaga Absinthe (60% ABV). The addition of mint and other herbs gives it a natural green colour, and its creative, award-winning package/label evokes a witch from Slavic folklore.
For an equally interesting but lighter spring tonic, look for the Kina-Blanc quinquina from Esquimalt Wine Co., a Lillet-style elderflower aperitif, made by infusing mead with Vancouver Island botanicals and quinine.
A Verdant Vegan Sip
With vegan food and drink continuing its upward trend, plant-based dairy alternatives, such as soy, nut and oat milks, top the list. Now the trend is spilling into the booze business, with vegan versions of cream liqueurs.
Baileys Almande, made with almond milk, is the vegan alternative of Irish Cream; Arctic Blue Oat is a rich, gin-based liqueur from Finland made with wild Arctic blueberries and oat milk; and Amarula, the creamy Marula fruit infused liqueur from South Africa, now makes a plant-based "cream" with coconut milk.
With nearly 40 per cent of British Columbians under age 35 reporting they follow a vegan or vegetarian diet, the vegan cream liqueurs reflect local tastes.
This verdant vegan cocktail incorporates green matcha tea and dairy-free Amarula liqueur.
---
Matcharula Cocktail Recipe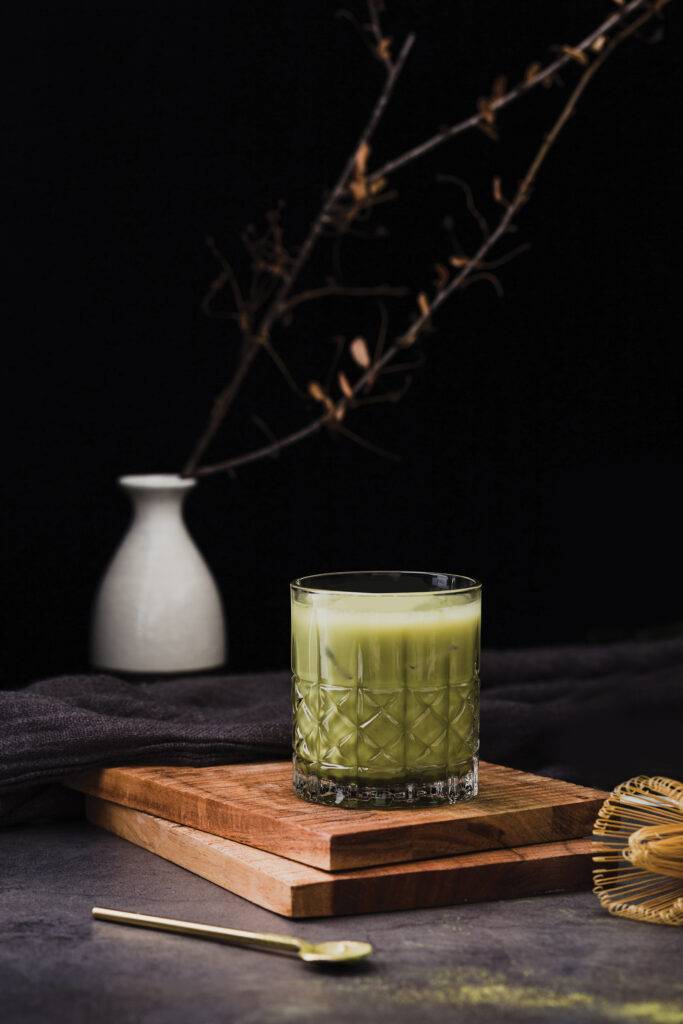 Coconut Matcha Latte:
• 1 tsp matcha powder
• 5 oz almond milk
• 1 Tbsp coconut syrup
Cocktail:
• 5 oz Coconut Matcha Latte (above)
• 1 oz Amarula plant-based liqueur
• 1 oz amber rum
• Optional garnish: shredded coconut
Whirl the coconut matcha latte ingredients together in a blender (or use a hand blender to combine).
Add to a cocktail shaker, along with the liqueur, rum and plenty of ice. Shake well until chilled. Strain into old fashioned or stemless wine glasses and add fresh ice. If you like, sprinkle shredded coconut on top of the drink.
Makes 2 cocktails.