An award-winning Vancouver architect picks a historic Carr house to be his family home in Victoria.
by Danielle Pope/Photos by Joshua Lawrence
When Michael Green first walked into the 1913 house in James Bay, he didn't yet have the full scope of its history, and he wasn't familiar with its connection to a legendary Victoria family. What he did see was the same craftsmanship that had inspired him as a young builder.
"When I walked into this house, immediately I saw Stickley," he says. "Every detail was the story of the Stickley brothers, and the choices made in this build were informed by them — right down to the direction of the wood grain and the way the panelling is drawn together.
"It melted me. The woodwork was so beautiful and was so connected to these people."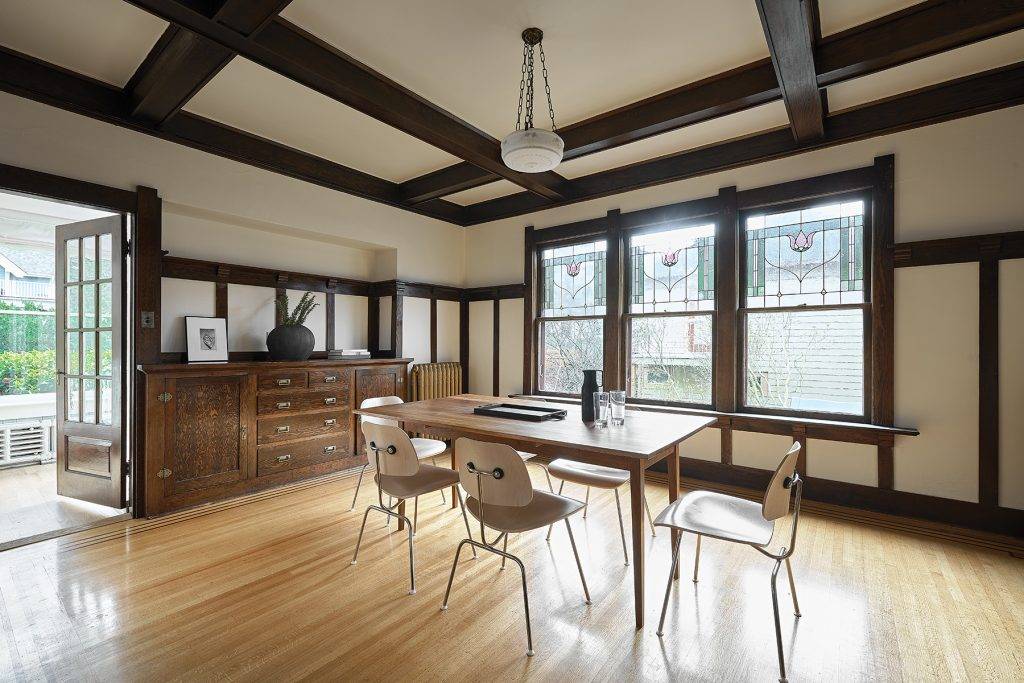 Michael Green is an award-winning architect known for his leadership in promoting the use of wood in innovative builds— though he has a soft spot for heritage work. He got his start in the Eastern U.S., where he grew up restoring historic houses and building furniture. There, he was deeply influenced by the Stickley Brothers Furniture Co., whose Shaker-stylework in the late 1800s was a leading proponent of the Arts and Crafts Movement.
Yet this James Bay house took on a personal importance for Green and his family. It wouldn't be another restoration —it would become their personal home.
"There was this magazine called The Craftsman, which featured the Stickley brothers, and people would read this and get ideas on how to build their own houses," says Green. "The goal was to make it possible for everyone to create, and I could see these same influences here in this house."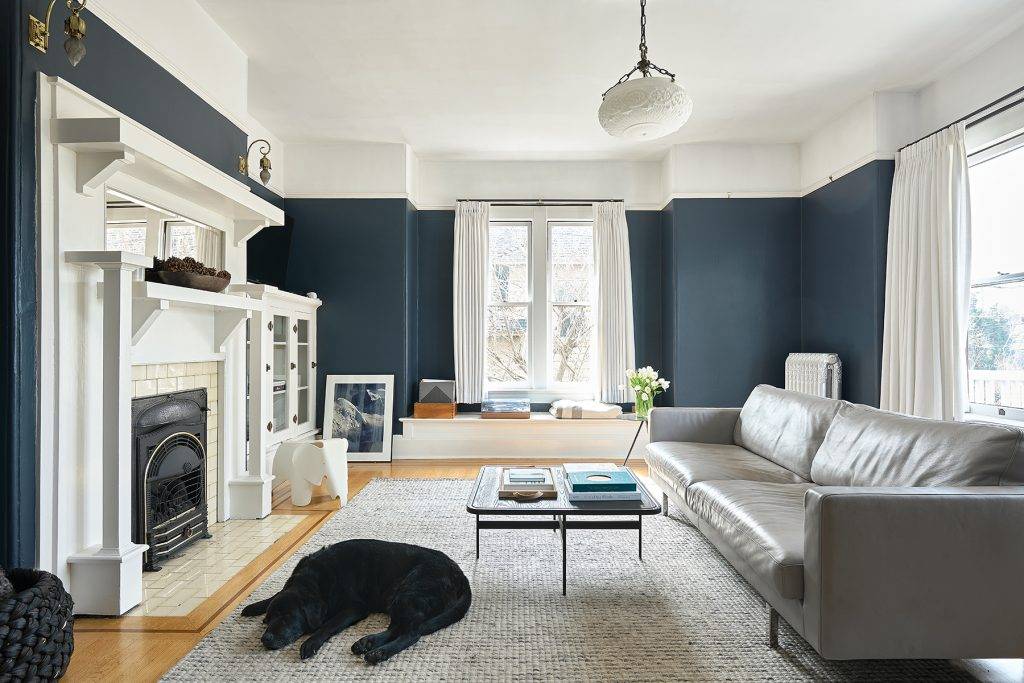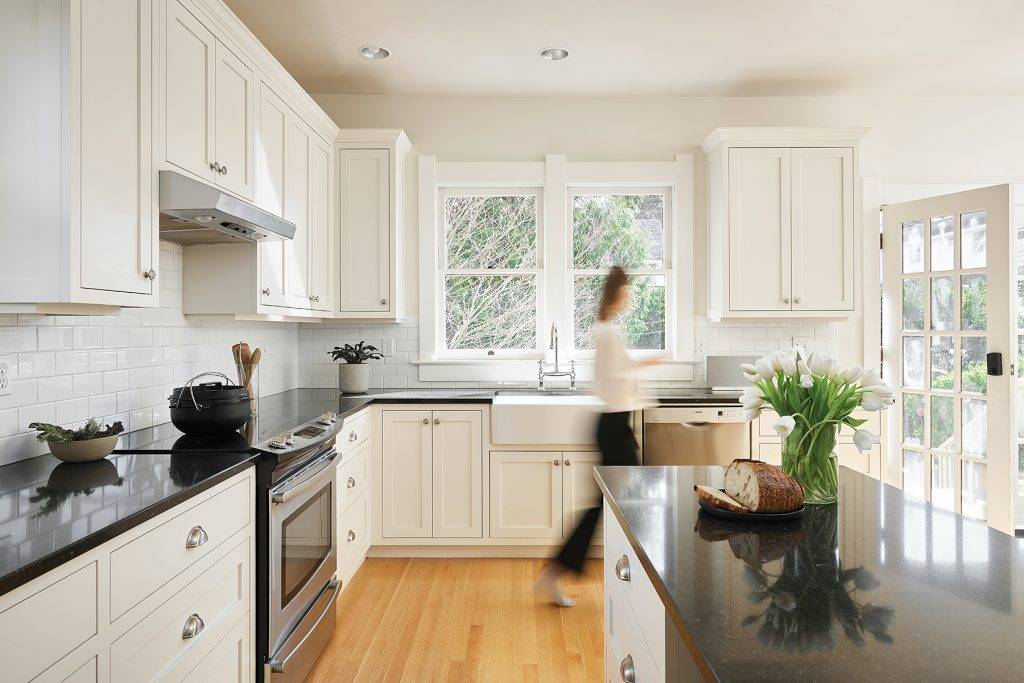 The Carr Connection
The hip-roofed, Edwardian four-square home was originally built for Edith Carr, sister of Canadian arts legend Emily Carr. The house was situated on the original 10-acre Carr estate, near the family home, sister Emily's House of All Sorts and sister Alice's house and schoolroom. Edith lived here with her sister Lizzie until 1914, before they moved back to the family home and become landlords to the property.
While Emily would bring the spotlight to the Carr family, Edith was actively involved with orphanages and other charitable organizations to support her community.
"When I learned about the Carr family's relation to this house, it was an obvious connection," says Green. "Celebrating strong women is important to me, and to learn that Emily Carr was one of five women in her family was special — and to reflect on why, in over a century, so few women have been recognized in these disciplines."
Given the home's stately presence, it's hard to imagine the house was designed and built by Alexander McCrimmon for just $5,000. With cantilevered box bay windows overlooking the street, pent roof features, chamfered posts and wiverandas, the home has a residential grandeur that was common for the era.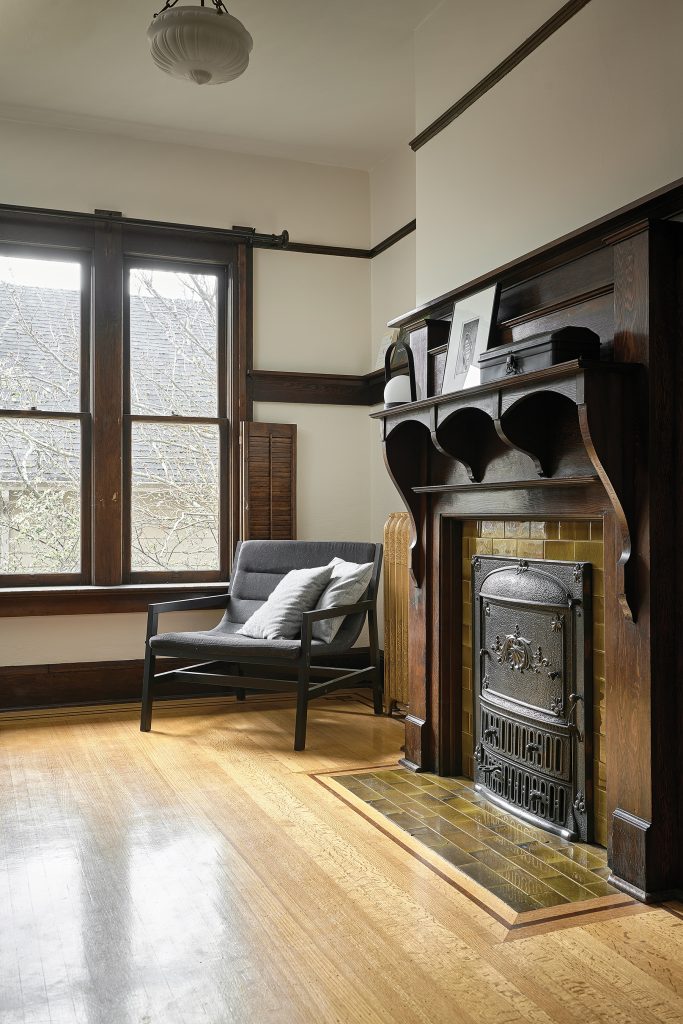 Building Upon History
Though the house was previously renovated to bring the kitchen and some features up-to-date, much of the historic architecture and woodwork is original. Green says his mission has been to find a way to preserve that history while creating an energy-efficient family home.
"Everything we own has embodied energy," he says. "Becoming energy efficient isn't always about creating something new. It's about building upon something to bring it into the future.
"It's a matter of making it work for today."
With four bedrooms, four bathrooms, nearly 3,000 square feet of finished space and an unfinished 1,500-square-foot basement, Green will have room to play.
Brigitte Clark, Executive Director of the Victoria Heritage Foundation, says preserving homes like this one is a vital part of creating urban sustainability. The Carr houses, in particular, comprise a significant historical enclave.
"Heritage is our 'inheritance' that has been passed along by generations," says Clark. "These buildings are irreplaceable and contribute to our sense of place. Old houses were designed and built to last as long as they are properly maintained and kept in good repair."
This Carr house didn't receive its heritage designation until 1989 — decades after housing an array of Victoria professionals. As its current occupant, Green will make his contributions to the energetic footprint while enjoying each room as best he can: from the sunroom at the break of day, to his study in the evening.
"When you become part of a continuum of history, you have a responsibility to maintain that legacy until you pass it onto the next person," Green says. "For now, I'm like a kid in a playground here; I try to work in every room of the house. I feel very connected to this place."