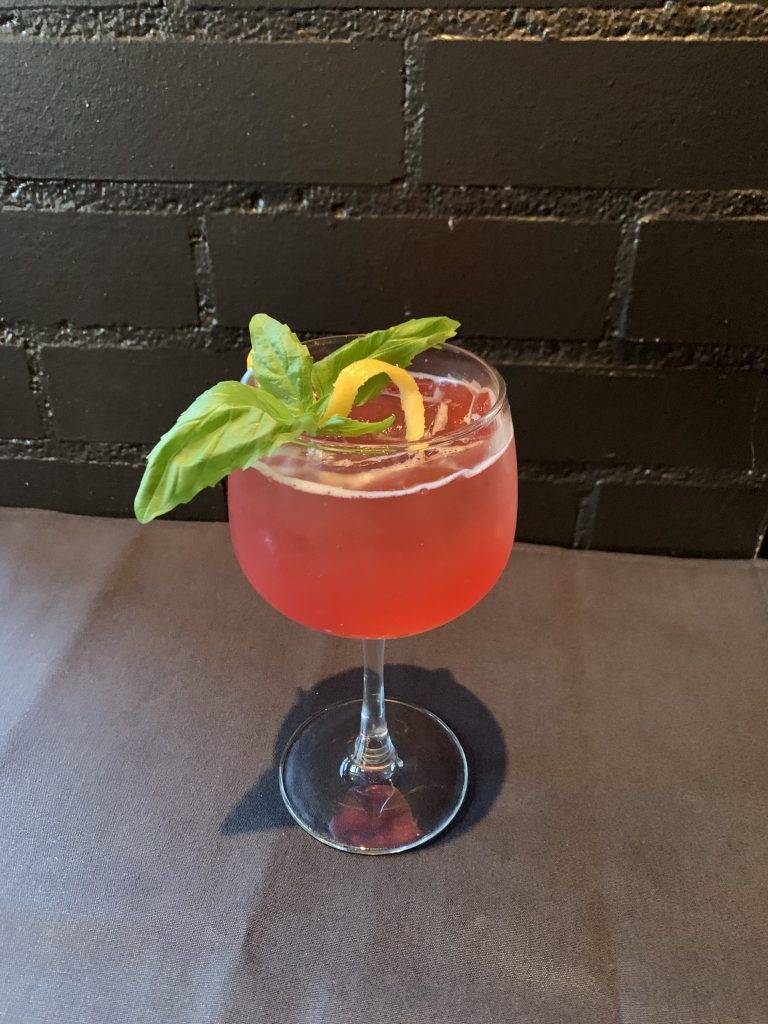 This refreshing mocktail consists of three ingredients: mixed berry, and basil shrub and soda.
Shrubs were historically used to hold fresh fruit as long as possible; turning it into a cordial of sorts. A shrub is more complex than a simple syrup because it has the acid component built right in, offering a ready-to-go balanced addition to your soda water. It has the acidic "zippy" quality of a kombucha without the fermentation.
"The zingy-sweet flavour of the shrub, with the aromatics of the basil give this refreshing mocktail the complexity & balance of a well made cocktail without the alcohol. And as an added health benefit, it can be a tasty way to increase your apple cider vinegar intake, and maybe add a few extra anti-oxidants to your life," says Emily Henderson, partner and general manager at Bodega Bar.
You can experiment with different fresh and frozen fruits or fresh or dried herbs, or use dried tea in place of the herbs.
In a balloon wine glass or Collins glass full of ice, add 2 oz berry basil shrub & top with 4 oz soda water. Garnish with fresh basil leaf (give it a gentle slap to release its oils before putting it in the glass) Modify ratios of shrub to soda water to your taste.
Shrub
2 cups mixed berries
2 cups white sugar
2 cups apple cider vinegar
Fresh basil (8-10 leaves)
Macerate fruit with sugar. Let stand for a couple hours so that fruit flavours are absorbed into the sugar
Add 2 cups of water and bring to a boil. Allow to simmer for 10-15 minutes.
Remove from heat.
Add fresh basil (the stalks work for this too).
Let steep like tea for 6-10 minutes, until you can taste the basil but not too long or the basil can become bitter.
Strain through fine sieve. Add 2 cups apple cider vinegar (you are making a concentrated syrup that will be diluted with soda water so it will taste intense on its own)
Let chill.