Become a Digital or Print Subscriber to YAM magazine
Produced by Page One Publishing, YAM is Victoria's most widely read home and lifestyle magazine. We love showcasing our region's people and stories, celebrating what makes Vancouver Island such an amazing place to live.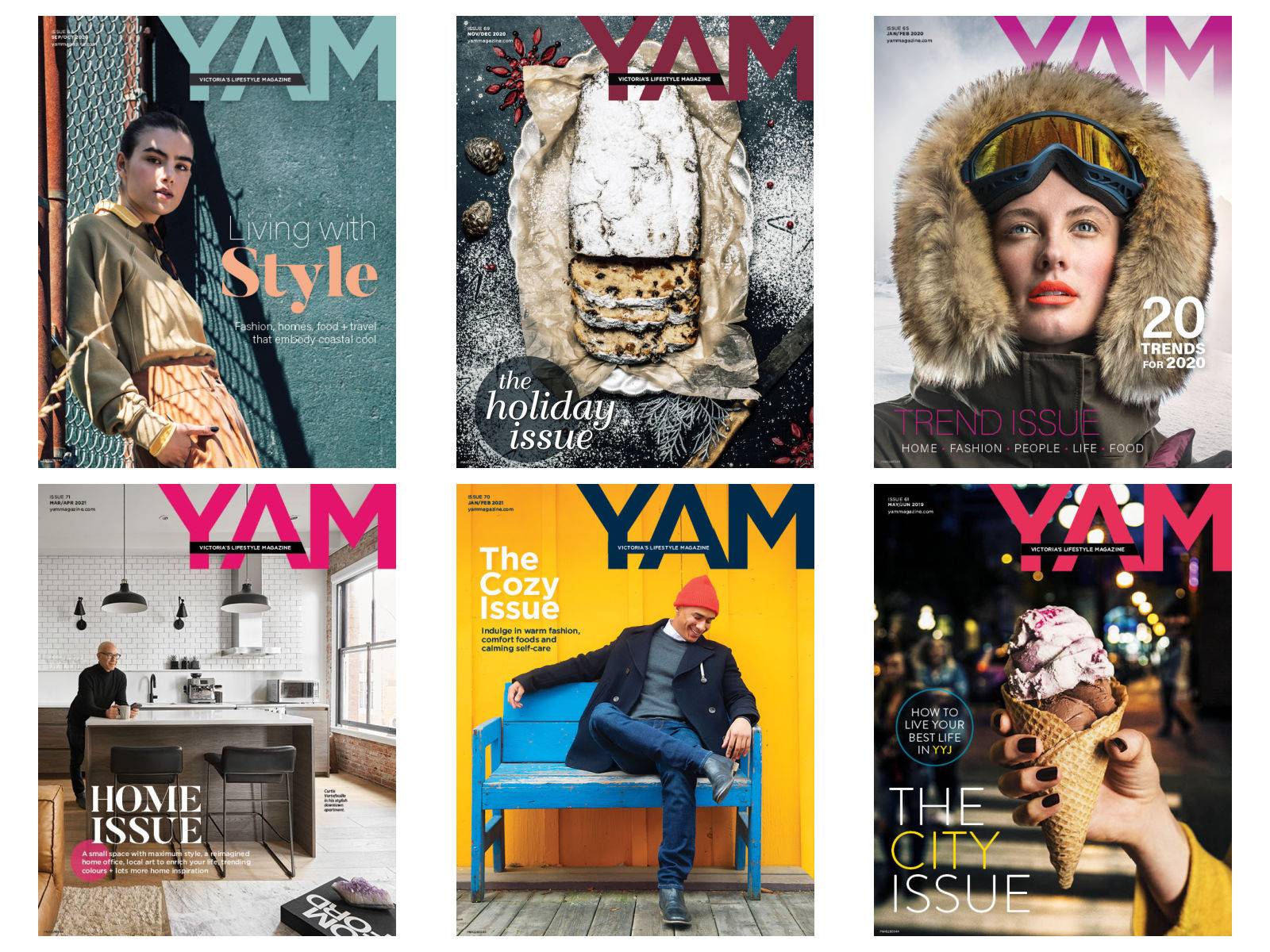 • DIGITAL SUBSCRIPTIONS
Single issue downloads and annual digital subscriptions are now free through Issuu.
• PRINT SUBSCRIPTIONS
With a print subscription we'll deliver YAM direct to your door — just $28 CAD for 6 issues. Fill out the form at the Douglas Magazine Website [click here] and we'll take care of the rest. You'll receive the next issue as soon as it is published! Click here if you'd also like to receive regular newsletters from YAM.
Check out our other publications: Victoria's premier business magazine, Douglas and Victoria's only home design and renovation magazine, SPRUCE.
Thank you for supporting Page One Publishing, an independent Canadian media company focused on showcasing the people, communities and businesses that make Vancouver Island such a great place to live.