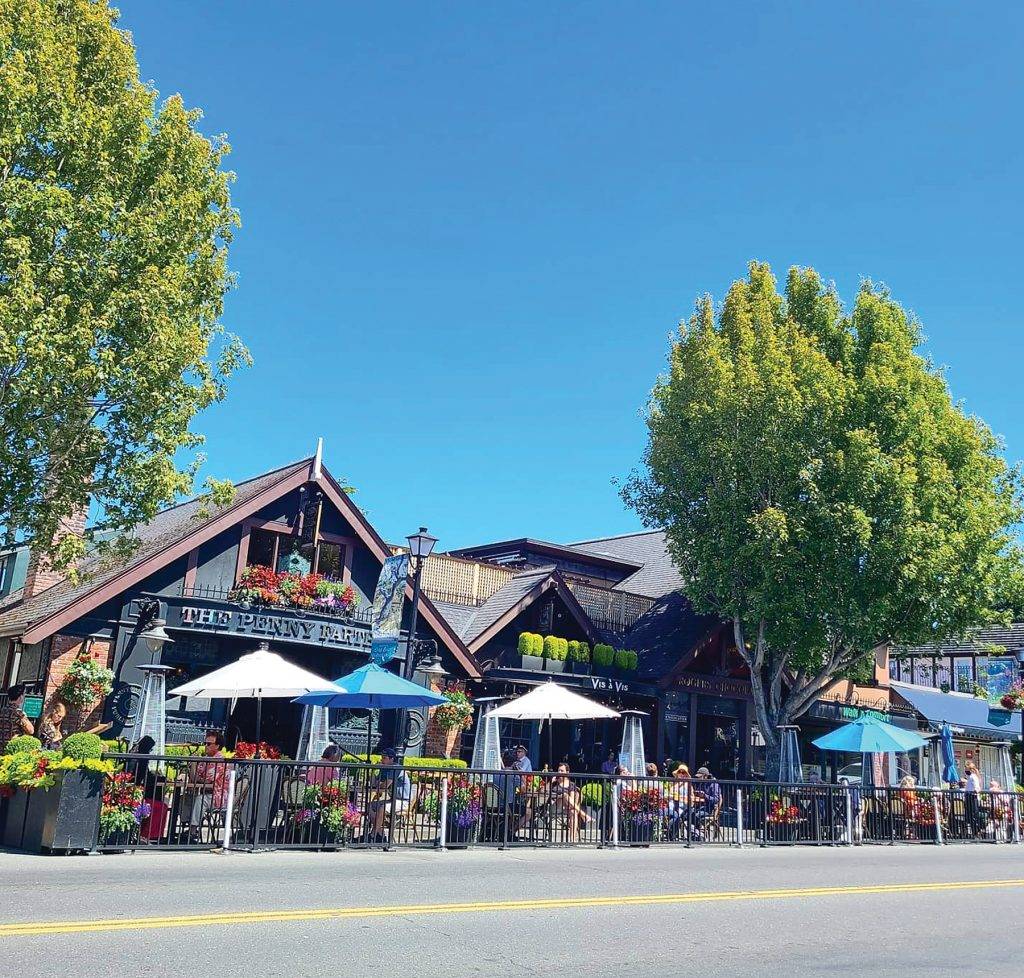 BY CINDA CHAVICH
Al fresco patio dining has been the positive payoff of the pandemic. Restaurants that were once restricted to indoor service have sprawled out onto the streets, and, thanks to local initiatives like the City's sidewalk café licensing, many now offer us new places to eat outside.
Like European cities, where outdoor seating is all part of the urban ambience, we've all embraced open-air dining. And Victoria may be the best place in the country to rock the patio year round.
The new Boomtown Burritos & Beer Garden is all about the outdoor space — takeout snacks and beer on their purpose-built tiered deck on Yates Street.
Fine dining meets the street outside Saveur Restaurant, where creative locovore chef Robert Cassels constructed his own urban space for elegant al fresco meals.
The patio space at Aura Waterfront Restaurant + Patio restaurant at the Inn at Laurel Point is the place for globally inspired small plates and fine dining with a harbour view.
Get close to the inner-city action on the patio at the Steamship Grill and Bar — think happy hour oysters, B.C. wine and tourists in a historic waterside setting.
Glo Restaurant + Lounge has a heated patio perched along the Selkirk Waterway, specializing in big views, small plates and steaks.
At Blanshard and Fort, you'll find The Fort Common, a hidden urban oasis, with tables open to the public for dining outdoors, while the rooftop patio at Superflux (Cabana) on the corner offers craft beer and casual noshes in a stylish space with a vintage vibe.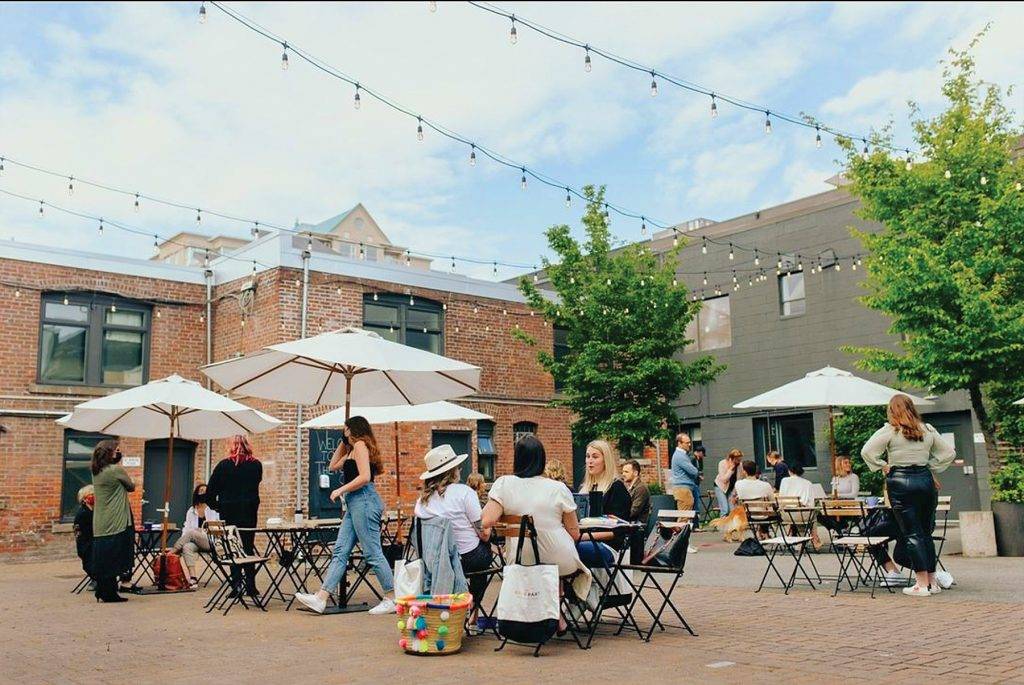 Vis-à-Vis Bouchon Bar always had a few seats outside but with neighbouring Penny Farthing Pub, there's now a sprawling sidewalk café, complete with gas heaters and cozy blankets for all-day diners along Oak Bay Avenue.
Also in Oak Bay is the patio at FARO, with a cozy outdoor café space to enjoy handcrafted pizza and cocktails outside the Oak Bay Beach Hotel.
Looking for a leafy garden patio? Try The Teahouse at Abkhazi Garden or a table for al fresco Italian at James Bay's Il Covo Trattoria.