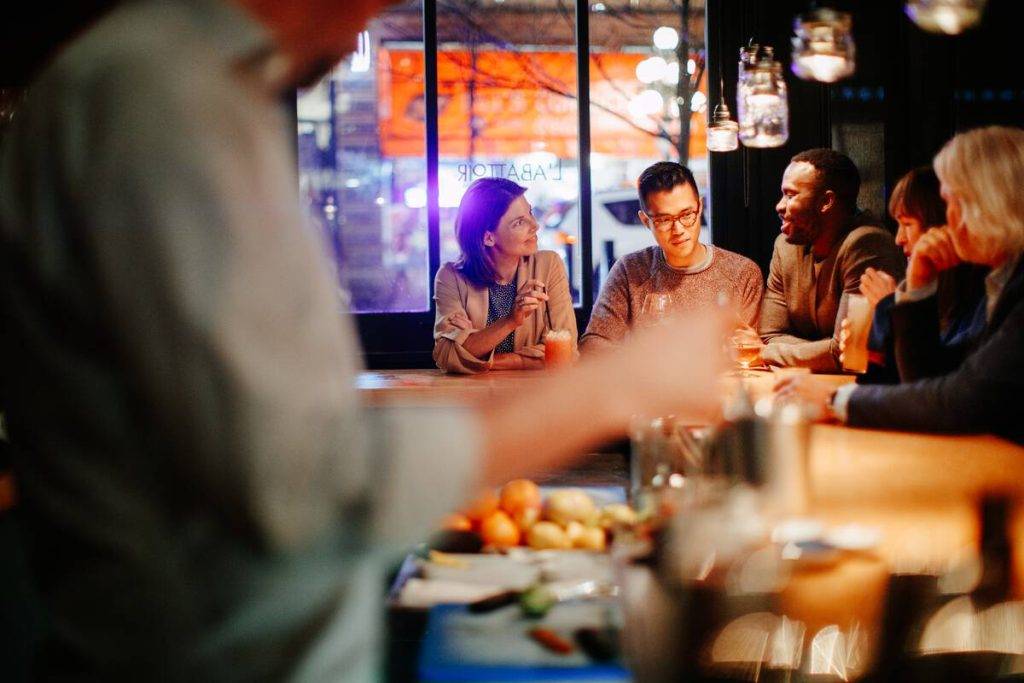 For adventurous diners with a craving to explore flavours from around the world, one of the top destinations for sampling a wealth of international cuisine is less than a day's travel away from Victoria. You can get away for the weekend and discover cuisine from across the globe in Vancouver.
From the abundance of farms growing in the Fraser Valley to sustainably sourced seafood from the wild Pacific coastline, Vancouver's unique culinary scene combines the ingenuity of world-renowned chefs with fresh local ingredients and culinary traditions from around the world.
The city's celebrated globally-inspired fine dining establishments and well-loved hole in the wall neighbourhood gems are stepping into the international spotlight as Vancouver recently became a MICHELIN Guide destination, the second city in Canada and the 7th destination in North America to do so.
With international foodies now paying attention, the heat's about to turn up for those seeking reservations–book while there's time to beat the crowds and try all the flavours at your fingertips.
Catch a ferry or hop on a plane and taste the world in Vancouver. Here are a few of our favourite spots to get you started.
1. Torafuku – 958 Main Street
Sitting on the edge of Chinatown, Torafuku's simple cross-cultural Asian menu blends cuisines and concepts from multiple traditions for delicate, flavour-packed dishes.
Their small plates are ideal for two or sharing with friends–plus, sharing with friends means you can sample everything on the menu. Bright and simple, the dining room is casual, comfortable and perfect for a night with friends. A MICHELIN Guide recommended restaurant.
2. La Mezcaleria – 1622 Commercial Drive
Serving up authentic Mexican cuisine, La Mezcaleria offers shareable classics like ceviche and queso fundido and dishes inspired by regions across Mexico like empanadas, huaraches, and a variety of tacos and burritos.
Just as the name suggests, they have a long list of mezcals and tequilas to sample, alongside a delightfully refreshing cocktail list.
Inspired by the warmth of traditional Italian meals made from scratch at home, Ask for Luigi is a cozy, intimate space where fresh hand-made pastas are served family-style in the centre of the table.
MICHELIN Guide recommended, this small space fills up fast, but it's well worth the wait. They also offer gluten-free options daily.
4. Masayoshi – 4376 Fraser Street
Often described as the best omakase restaurant in Vancouver, chef Masayoshi Baba's inventive high-end Japanese dishes celebrate the bounty of the region, with locally sourced seafood in dishes like sea bass over snappy wakame. Located on Fraser Street, at this MICHELIN-Starred restaurant the best seats in the house are at the counter where you can watch the chef craft each dish.
Granville Island is a visitor's paradise, but many visitors have no idea that located just outside the Island is the longest-running Afghan cuisine restaurant in the city.
The Afghan Horsemen is a local treasure with an over-45 year legacy, serving up traditional specialities like fried potato pawkawra, shish kebabs, homemade Afghan dumplings and Aash soup, iadeal for meat-lovers and vegetarians alike, it's a flavourful crowd-pleaser.
6. Do Chay – 1392 Kingsway
Inventive vegetarian and vegan Vietnamese cuisine with a modern twist, Do Chay's plant-based menu is food you can feel good about.
Their shareable street food-inspired dishes like the daikon cakes and black truffle dumplings are a must-try alongside traditional mains like Pho and Vermicelli Bowls. For freshness and flavour, they're one of the tastiest plant-forward menus in the city.
7. L'Abbatoir – 217 Carrall Street
Nestled in the heart of Gastown in a historic brick and beam building, L'Abbatoir's name is based on the area's roots as Vancouver's original meat-packing district. Their menu highlights West Coast flavours with a distinctly French influence.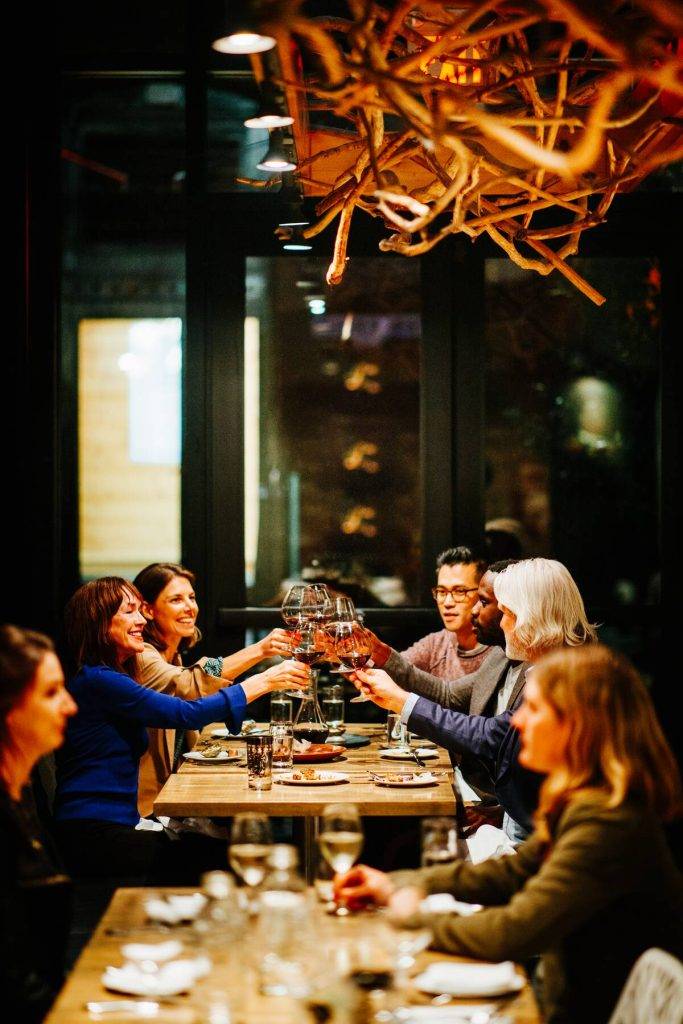 This blend of classic and modern style is echoed in the dining room's interior with traditional bistro tiling and glass and steel. An elegant choice for an evening out, you'll want to take a look at the selective cocktail and wine options too. MICHELIN Guide recommended.
8. AnnaLena – 1809 West 1st Ave
One of Vancouver's first MICHELIN-Starred restaurants, sitting discreetly just at the edge of the Kitsilano neighbourhood, AnnaLena serves impeccably conceived and executed contemporary Canadian cuisine, shining an international spotlight on flavours that are close to home in a relaxed, upscale modern setting.
9. Old Bird – 3950 Main Street
A modern Chinese bistro with an inventive must-try cocktail list, baiju, and a selection of natural wines to pair with elevated traditional Chinese dishes with cross-cultural influences, like the Brisket Lo Mein.
We recommend trying the Late Night Fried Rice–a nod to the fried rice sold on Shanghai's streets at night. Their menu also features a variety of small plates and snacks to share. Vegetarian and Vegan options available.
An internationally-renowned Quebec-inspired bistro might seem unexpected on the other side of the country, and now it's ranked among the elite MICHELIN-Starred restaurants of Vancouver.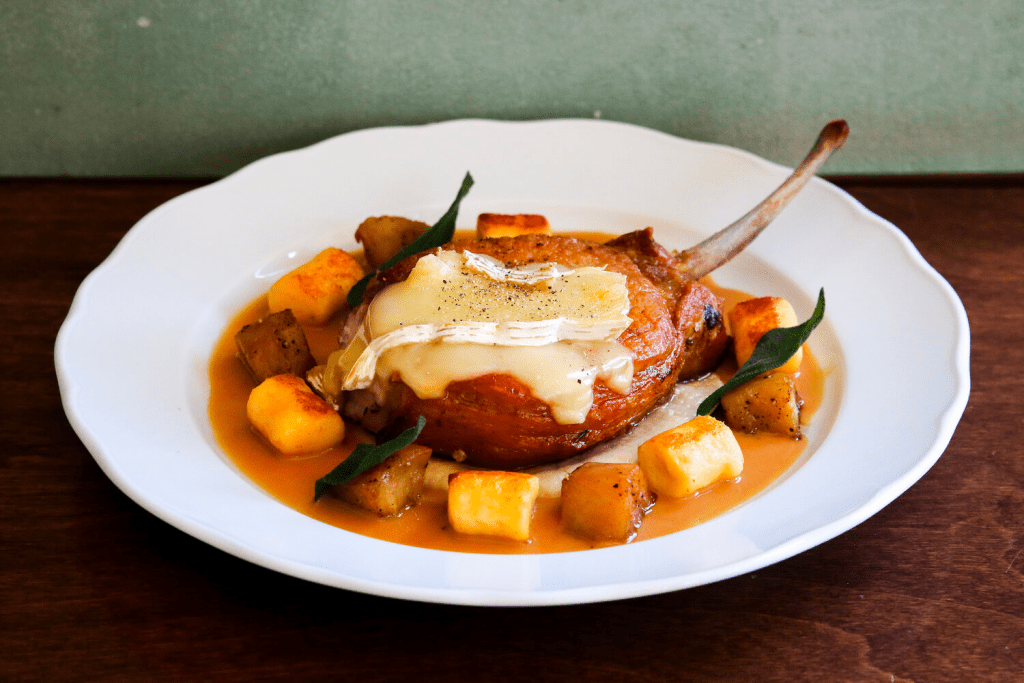 Classic French cuisine meets distinctly rustic culinary traditions of Quebec in Chef Jean-Christophe Poirier's kitchen, served in an elegant yet cozy room decorated with antiques in the Railtown area. The monthly rotating menu guarantees that you'll be delighted and surprised with each visit.
For more culinary inspiration, visit http://www.destinationvancouver.com/thisisvancouver/culinary