2019 has been quite the year for style and fashion. The YAM Magazine Style Watch section has explored bold colours on a sailboat, denim-on-denim in high fashion and 1940's inspired cocktail-wear, to name a few. Take a look back through these winning looks and get excited for the amazing 2020 styles coming your way!
Sail Away This Summer
---
Striped knit top by Ganni, Paloma wool Querido pant and Paloma wool Morgui bag, all available at Still Life for Her. Necklace and earrings created locally by Shannon Munro and available at shannonmunro.com. Victoria Beckham sunglasses, available at Maycock Eyecare.
See the full style watch here.
High Style for the Holidays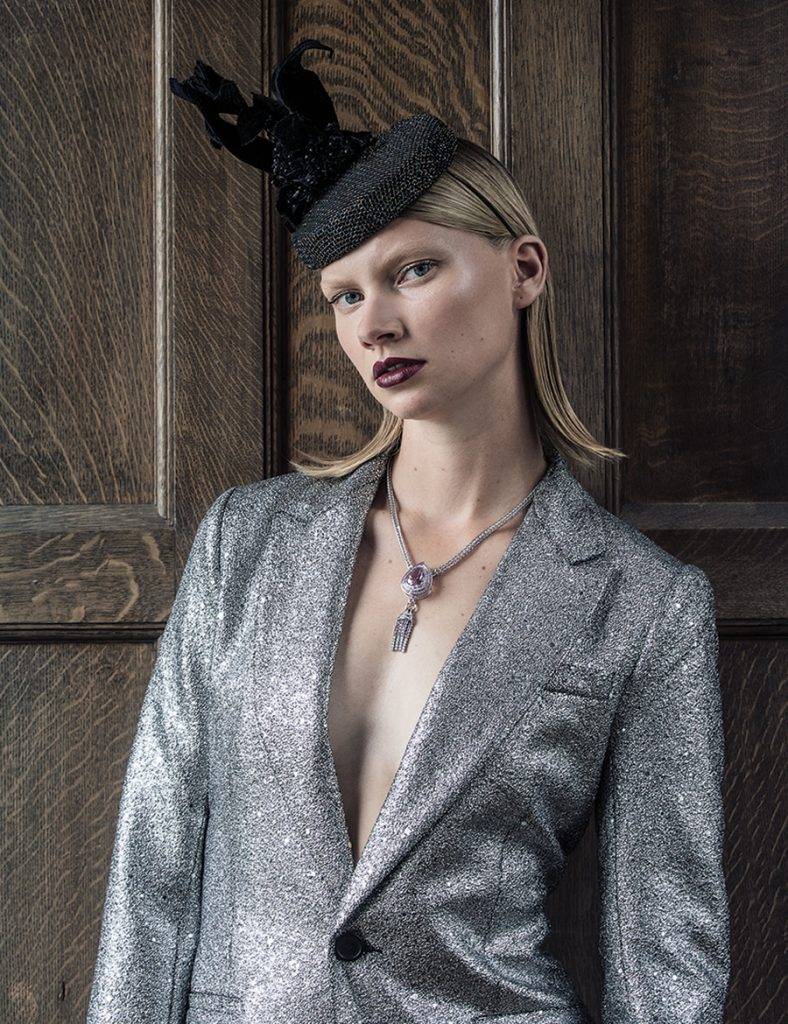 ---
Silver Smoking Jacket by Neon Blonde (Frances Grey); Black velvet headpiece by Maria Curcic Millinery (Heart & Sole Shoes); kunzite and diamond necklace (Stone's Jewellery).
See the full style watch here.
The Days of Denim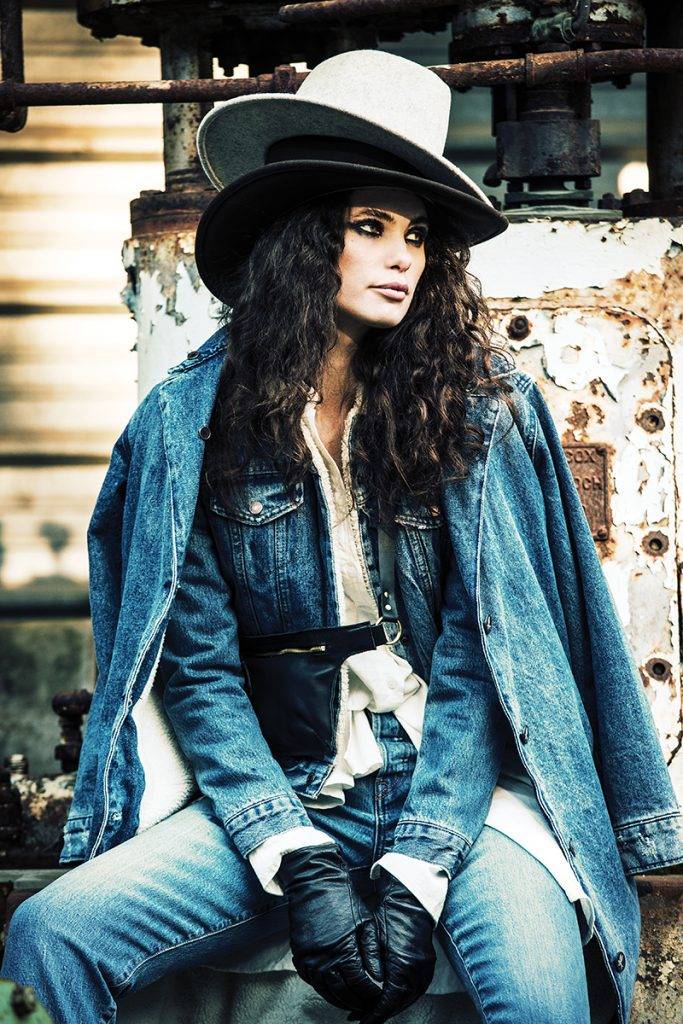 ---
Levi's original Sherpa jacket ($148), Levi's high-rise jeans ($128), Rue Stiic Estella shirt dress ($205), all available at MERAKI at Uptown; Scala Outback hat in black ($79), available at Roberta's Hats; Lack of Color felt hat in grey, ($110), available at Frances Grey; and black belt bag ($139), available at Jovee Handcrafted.
See the full style watch here.
Oh Those Summer Nights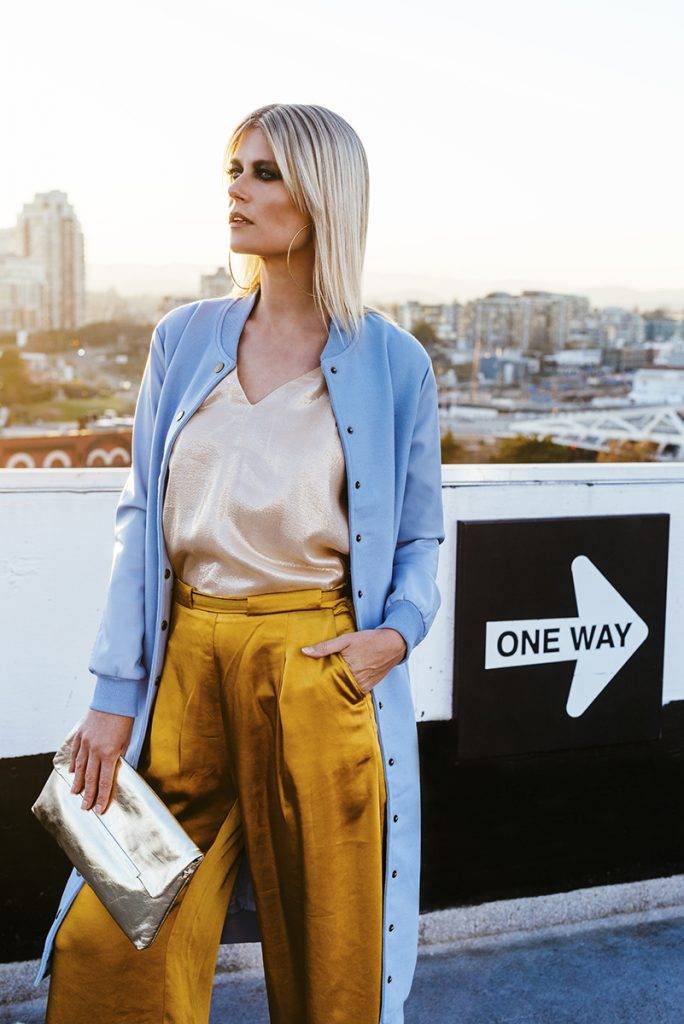 ---
Long blue varsity jacket by Hilary MacMillan ($190); Joseph pants by Suncoo ($190); Olivia Lame cami by Cami NYC ($265) and Boss hoops by Jenny Bird ($115), all available at Frances Grey.
See the full style watch here.
Fashion in the Forest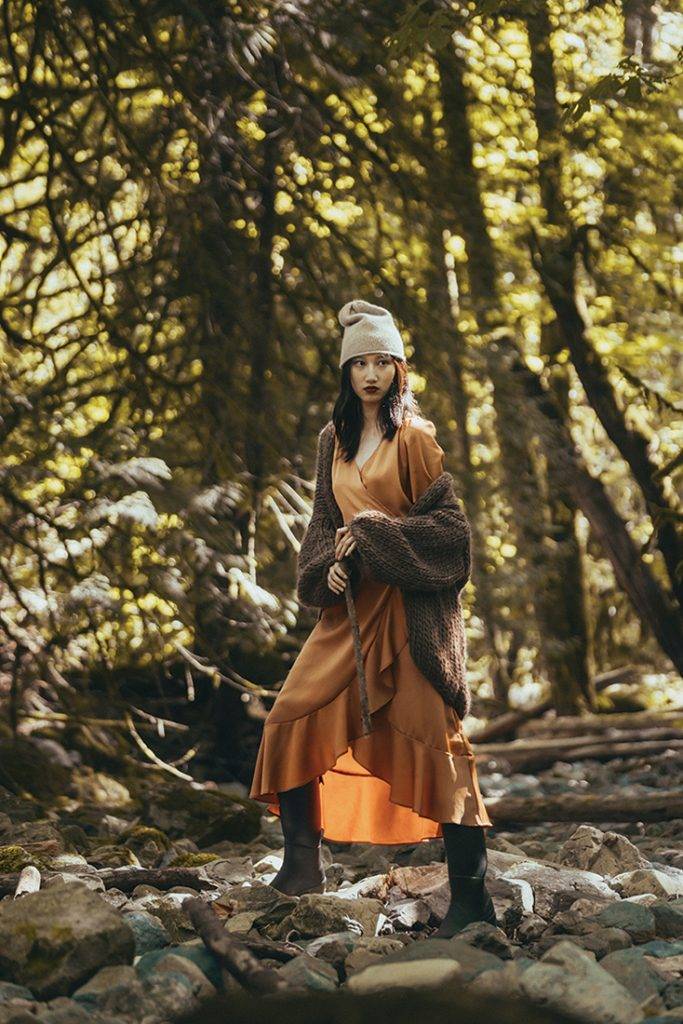 ---
Karven dress (MODEN Boutique); Hendrik Lou handknit cocoa sweater and beanie (Open House or hendriklou.com)
See the full style watch here.
---
This article is from December, 2019.