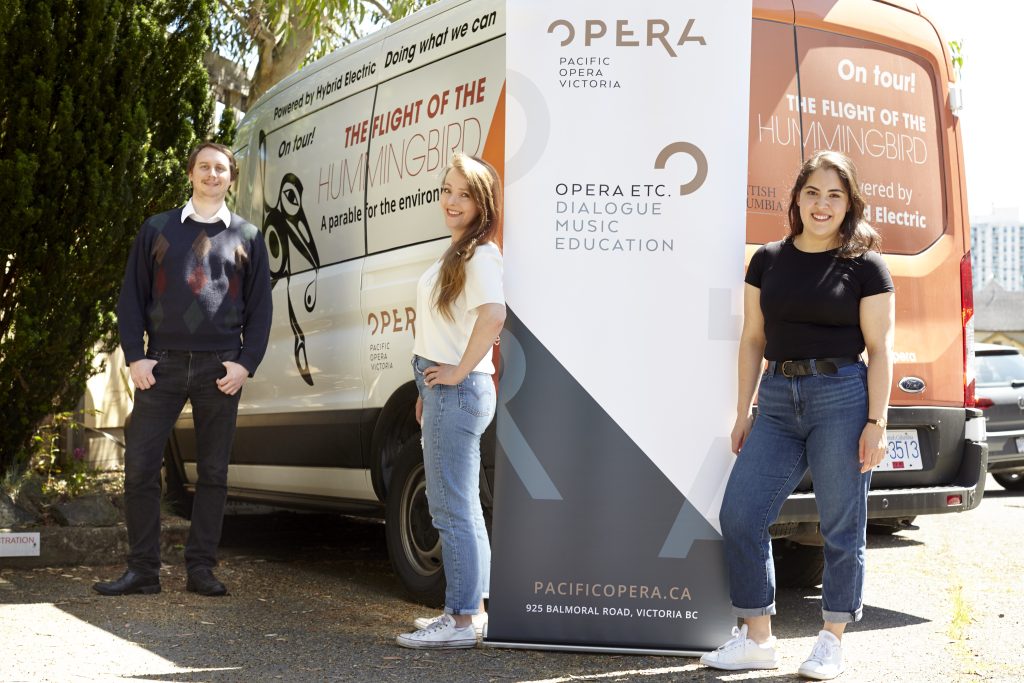 BY JENNIFER HARTLEY
"It is all about the art of the possible." That has been the philosophy of Maestro Timothy Vernon, the fiery founding artistic director of the Pacific Opera Victoria (POV). Thanks to his artistic vision and leadership over the last forty years, POV has flourished and become a leading Canadian cultural institution and a place of operatic and artistic excellence.
Meet The Maestro
Timothy Vernon — actually Dr. Vernon, thanks to two richly deserved honorary doctorate degrees, one from Royal Roads and the other from the University of Victoria — is a fascinating character. A choirboy in Victoria, he was discovered at age 15 and encouraged to pursue a music career. He followed the advice and headed to Vienna to study. He also spent time in Italy but thankfully he came home to Victoria to build what has become an outstanding career.
His curriculum vitae is filled with countless artistic collaborations with symphonies and opera houses across the country as well as with other celebrities, including Ben Heppner and Atom Egoyan.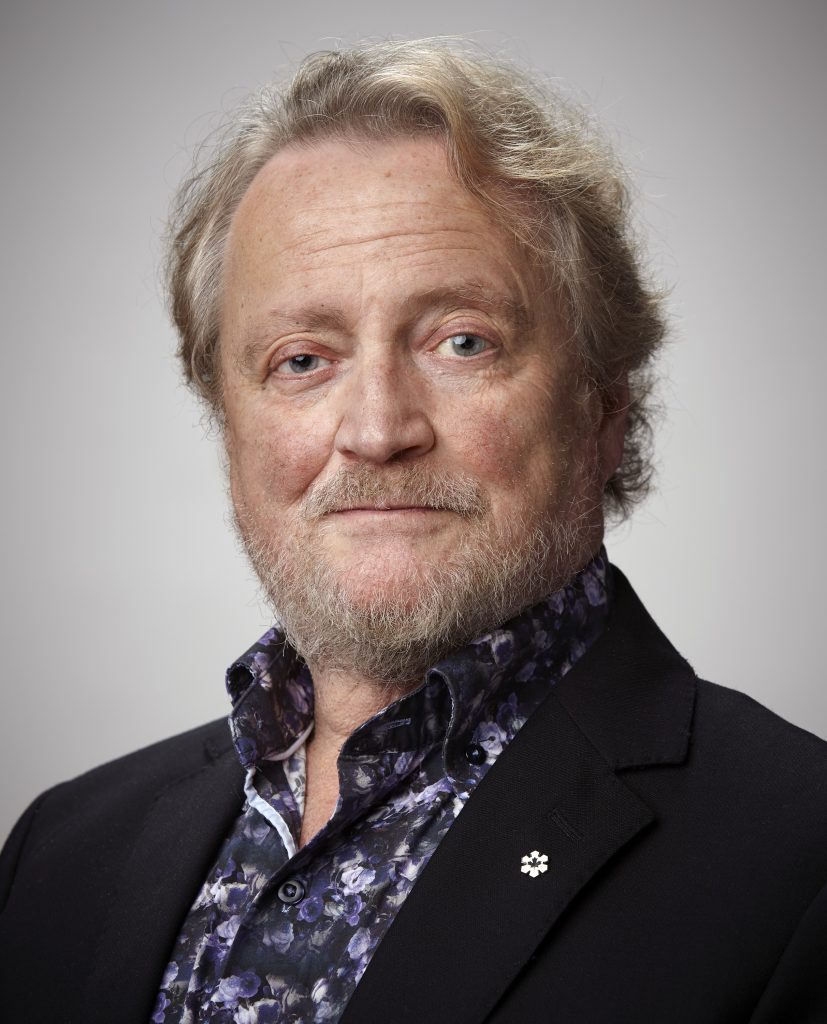 Maestro Vernon is a champion and nurturer of Canadian talent, passionate about mentoring young musicians both in B.C. and elsewhere. While working with McGill Orchestra, an album they recorded in Carnegie Hall, Korngold, earned them a Juno nomination.
It comes as no surprise that he was awarded the Order of Canada for his enormous contribution to the Canadian arts community. While that has been large in scope, throughout his entire career, he has remained Artistic Director of POV, anchored in Victoria, leading many of its productions. (There have been over 120 over the last 40 years.)
Governed by positivity and always looking ahead, he is known at home and abroad for his creative approach to opera. "Why do we have to limit ourselves to the top 10 operas? There are 400 years of opera, so I say let's explore and let's do it." He is also extremely supportive of new Canadian works and they have been brought into the POV repertoire. Audiences love it all. Per capita, POV sells more tickets than any other opera in Canada.
While music is his first passion, Vernon is a voracious reader. His mother, a Shakespeare aficionado, got her son hooked early on and as such, the Bard's complete works are one of his favourite volumes. The Maestro is even a member of a Shakespeare reading group. "Shakespeare is endlessly fascinating." As a native of the Garden City, it seems only natural that he has a green thumb. What may come as a surprise is that he could probably eloquently describe each of his plants in one of the four languages he speaks — English, French, Italian and German.
And Then There Was COVID
While the Maestro's artistic vision is key to POV's success, good management and good governance play a big role too.  At the helm of that arm of POV is Ian Rye, who serves as CEO. He has held a couple of roles over his 15-year tenure and while he can boast about theatre production and design, he has impeccable leadership and business credentials that keep the ship moving forward.     
POV just marked its 40th anniversary and there were grand plans to celebrate. Some had already started by the time COVID hit, as Rye explains. "For the 40th, we commissioned a new work Flight of the Hummingbird, an environment fable with Indigenous themes and we had launched a province-wide tour with 65 performances for kids when the pandemic shut it down."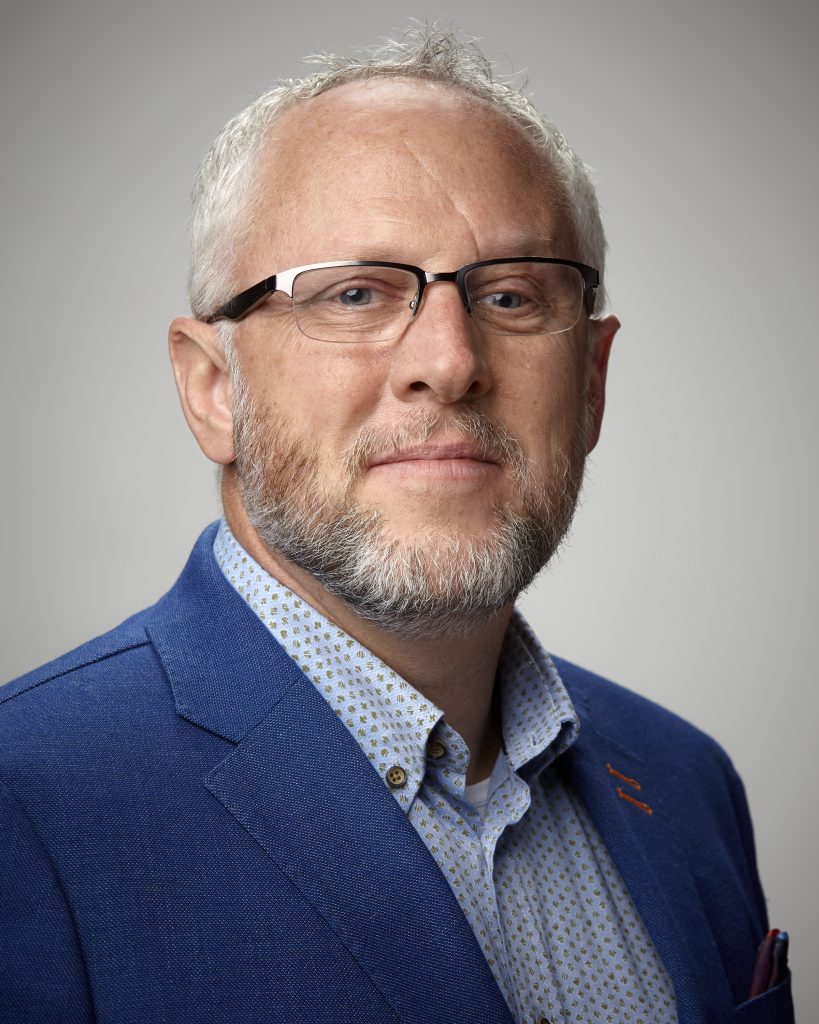 Thankfully, they had captured a dress rehearsal on film and so were able to hit 60 more schools and 20,000 students. However, many of the other celebrations were put on ice.
With great support from the community, POV was well positioned to weather the COVID-19 storm. Like many other organizations, it took to the internet with a whole host of online programming, some serious and contemplative such as artists sharing stories and reflections, to Handwashing Arias with hilarious rewritten lyrics. Dr. Bonnie Henry no doubt appreciated Bonnielujah, the ode to her to the tune of Handel's Hallelujah Chorus. YouTube it. It is fantastic. And of course, there were concerts and performances. With 105,396 online views of digital programming hitting 53 countries, POV's impact has been global.
Pop Up Opera
Closer to home, POV took a pilot project and kicked it into high gear: Pop Up Opera. While opera may conjure up images of grandiose halls and elaborate sets, it is more about beautiful music, storytelling and mesmerizing voices. In an interesting twist, in Maestro Vernon's beloved Shakespeare's time, before the advent of playhouses some 400 years ago, travelling acting troupes took theatre into villages. Pop Up Opera was a creative, modern take on that in the operatic context. Young artists hopped aboard hybrid-electric vans and travelled around the Capital Regional District, delivering short performances in parks, on sidewalks, bike paths, in dog parks and, in all things, kayaks "No pomp and circumstance. No formality. Just a boombox, a banner, jeans and a t-shirt," Rye explains.
Rye says it was a huge success. "The vast majority of people we met were taken by complete surprise. It was amazing. We couldn't announce the performances too far in advance so they were by and large spontaneous. Some of our 'superfans' followed everything on social media and would show up, but the vast majority of people were encountering opera in their community space, meeting the acoustic operatic voices on their street corners and sidewalks, completely unplanned." More than 160 performances reached tens of thousands of people and for many of them, it was their first exposure to opera.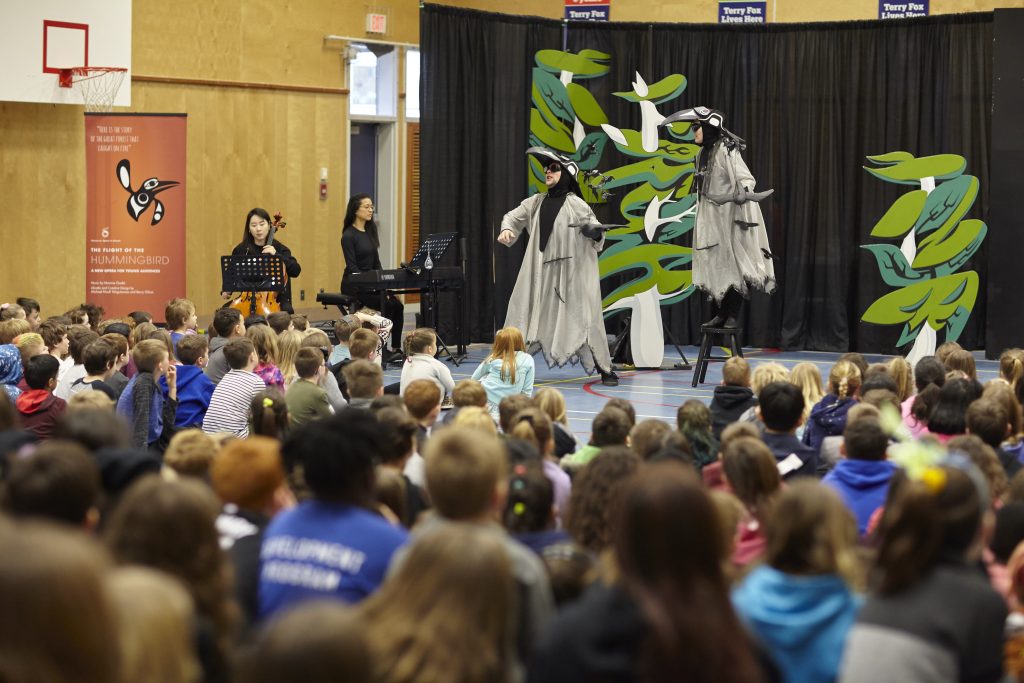 Pop Ups could be requested and this was particularly popular with seniors' residences and long-term care facilities. Rye says artists serenaded residents safely from parking lots, courtyards, outside windows and on balconies, many times under an umbrella as the rain poured down. "It was deeply meaningful and moving to provide this connection with our community." Rye tells the story of one man who had been introduced to opera 20 years earlier by his late husband. His close friends recognized he was missing live performance and knew he was close to the end of his life so they made a special Pop Up request.
The gentleman was wheeled out onto a balcony of his care home, where he had a performance just for him. He was in tears. Two months later, the same piece of music was played at his funeral, chosen by him.
Delayed, Not Cancelled… Let the Season Begin
Not only did POV weather COVID-19 well, it is coming back stronger and with renewed energy. In February 2022, in-person performances will return to the Royal stage with two classics, Carmen and Don Giovanni. Traditional opera fans will love them and there is no doubt that many new fans will take in a performance. "This will be the company's 5th Carmen", says Maestro Vernon. "It is always exciting, and this production will be vital, dramatic, and wholly original." Both productions were originally slated for the 2020-21 season.
For those looking for something a little different, the season will also include new projects POV pursued during COVID. It commissioned a film adaptation of the opera by Canadian composer Elizabeth Raum, The Garden of Alice, (a take on Lewis Carroll's Alice's Adventures in Wonderland) which will have screenings at the Royal on Feb. 24 and 26. For A Look Or A Touch, (Jake Heggie and Gene Scheer's moving and tuneful opera based on true stories of gay men whose love and lives were torn apart in Nazi Germany) will have its screening April 21 and 23. They will also be available online for people still nervous about venturing out.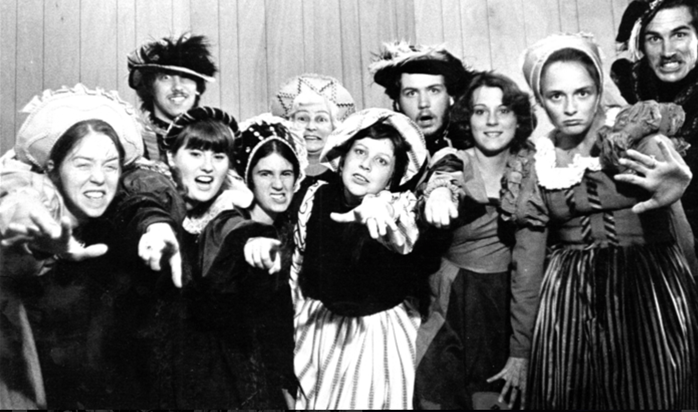 As POV moves forward, Vernon doesn't rest on his or POV's laurels. "I am not a person who looks back. It is about what's next, what's coming, what developmental areas can we push into, what new terrain can we explore." With the Maestro at the artistic helm, there is no doubt that it will be something that Victoria will embrace and celebrate.