Q&A with founder Alex Davies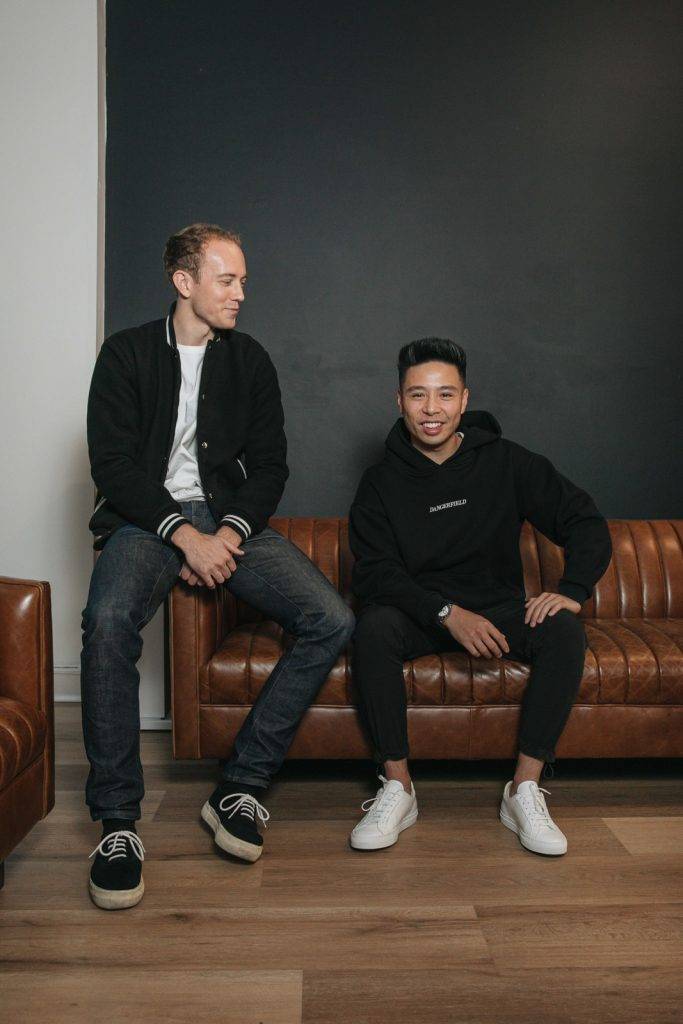 Most entrepreneurs start their journey solving a problem they've encountered, and Alex Davies of Dangerfield is no exception. His problem? Finding clothes with the fit he was looking for. The solution? Learning how to tailor the clothes he'd purchased – and then designing styles he liked. Friends commented on his clothing, asked him to customize for them, and the brand was born.
Dangerfield's designs are classic yet modern; what you might call an elevated men's basic. Outlooks for Men was one of the first retailers Davies worked with, carrying his camel coat, which Outlooks owner Dale Olsen says he liked the 'cool' vibe of. Dale, like other retailers in Victoria (Oxford, Citizen) became an unofficial mentor for Alex, providing advice and input into new designs and ideas.
That kind of support, and his passion for his new business, has brought Alex Davies to where he is today.
What was the first turning point in your business?
Things moved quickly for me after Outlooks For Men put in a wholesale order, and I moved from making one-off pieces for myself and my friends to being a business. Then, once I partnered with [influencer and entrepreneur] Justin Tse and he focused on our online sales, we saw immediate growth both in Canada and internationally. Now we've opened our own retail store, which is another achievement we're really proud of.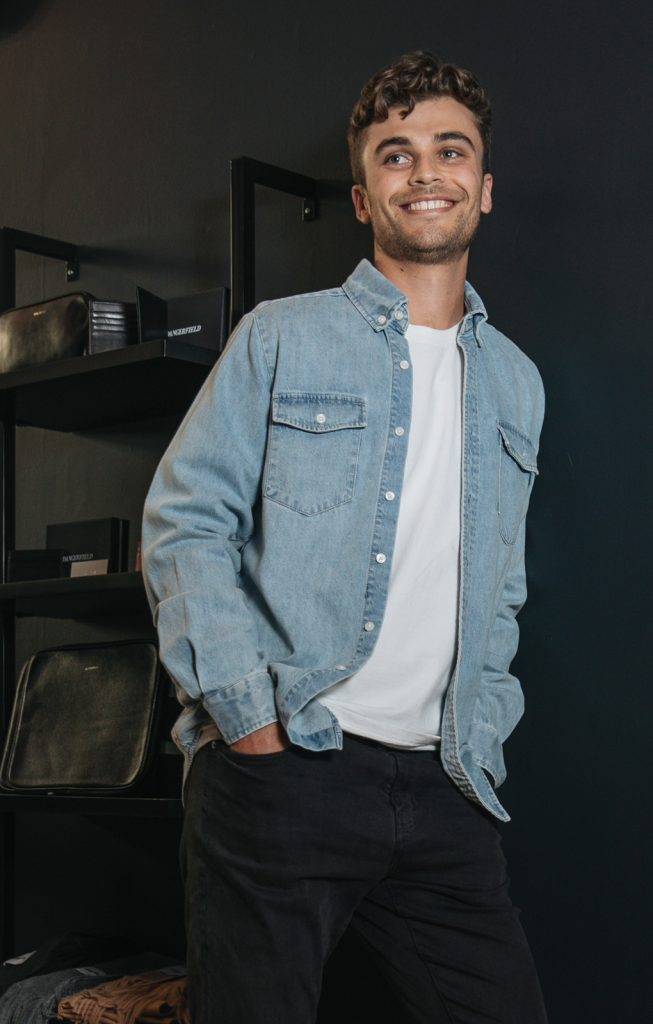 Was that always the plan or did it come about because of the pandemic?
It definitely was not part of the plan, but over the last few years I'd formed great relationships with the men's fashion retailers in Victoria, and I knew there was a market for more. Then we literally stumbled over what became our location (on lower Johnson Street among other fashion storefronts). I walked past the space when it was empty and realized it's a rare opportunity to snag that kind of perfectly situated real estate for the business, so it felt like it was too good to pass up.
You never started out making and sewing patterns for men's fashion – so where did you first find the interest?
I majored in economics, and as part of my schooling I learned what it took to bring a fashion brand to life, from design to manufacturing, and that stuck with me. So when I decided to start sewing my own line, I had enough knowledge to at least get started, and learn more along the way. And now I'm putting my economics degree to good use as a business owner.
What informed your design choices?
I started with a tshirt. Your basic white tshirt is never going to go out of style. It'll always be there. But that doesn't mean it has to be badly cut, and it also means you can treat it as an investment piece – something you'll always have in your wardrobe. Which means you want an excellent, long lasting fabric. You want something that's been sourced sustainably and washes well and wears even better – and is cut properly. The same goes for sweaters, sweatshirts, shirts, jackets – basics that are timeless, but feel better when they're made with care and attention, and with a bespoke approach that makes them feel custom.
We're also realizing people pay a lot more attention to the brand than you may think. Once they like how your clothes fit and feel, they'll want more from you and take pride in wearing your lines. So that makes it even more important to pay attention to the details in anything you design.
Plus there's a trend away from fast fashion away from fashion to more sustainable, with people choosing clothes they know they can easily pull out of their closet in a decade and wear easily – because the quality is there and the cut is timeless.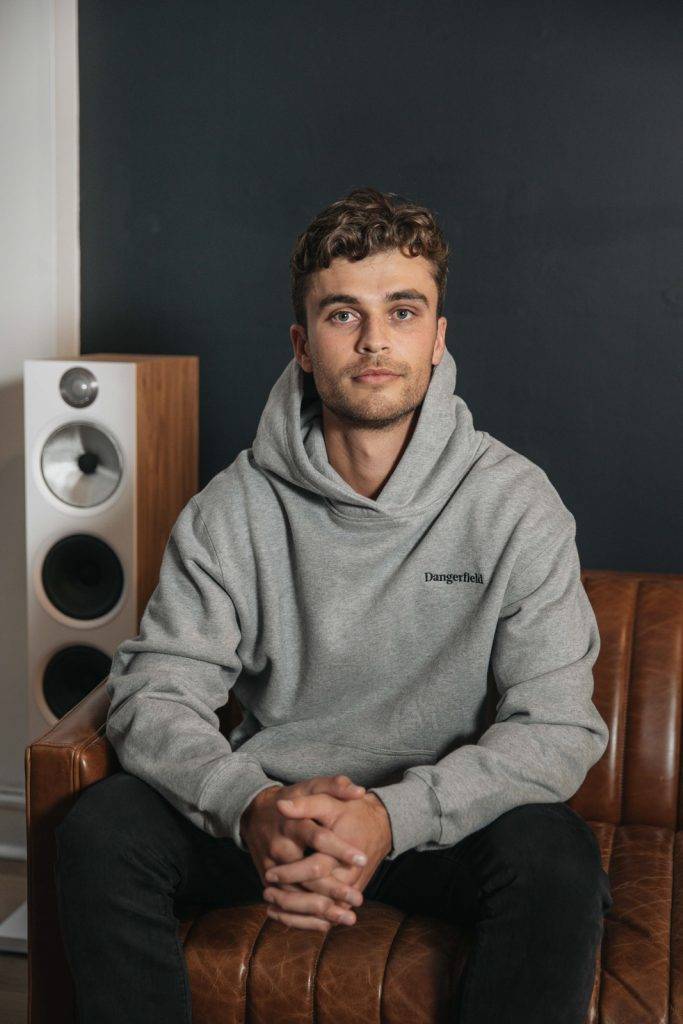 Where do you source your materials and sewing talent?
I started out by buying from Gala Fabrics on Douglas Street, and a local leather artisan, and working with a pattern maker and a seamstress. They lived in Victoria. We used to have a small factory that I think had maybe six or eight employees. They were over on Bay Street. The more we grew, the more I realized that that's not the most sustainable option for how quickly we were growing with international orders coming in all the time. So now we source sustainable fabrics and manufacturers all over the world – but always with that goal of quality.
How have you been received?
There's a lot of space in the market for men's fashion, and my fellow retailers have been incredibly supportive and we've had very positive feedback from the community. People even coming over from Vancouver who are happy to see us here. We're just so thankful to the community for helping us thrive in this space, especially throughout the past year, which hasn't been ideal for anyone.
Are you happy with being in a brick and mortar space in addition to your online presence?
We are. We had no idea what to expect – it was a true experiment. We knew we had enough product to stock a shop, and we thought, let's see if this goes. We managed to open in time for Christmas last year, which I think was the right decision. We've learned also that having a brick and mortar store stabilizes your brand and makes you a little more credible – and this has now become our flagship location.
What are your long term goals? Will you expand across Canada and beyond?
We haven't really talked about it because we've been so focused on getting the store up and running (it's been almost a year since we opened). But we currently ship all over the world. I sent one to New Zealand today for example, and we send a ton to the U.S. So in that sense, we're already an international brand. Right now we're managing the growth with an eye to what might be next. We've definitely had some requests for more locations. First things first! We want to fine tune our lines, learn from the store experience, and see what makes sense next.
Talk about the looks we're showcasing in this article.
Oddly enough, we didn't choose two of our best sellers, the overcoat and the varsity jacket, but I think the three you see here together encapsulate the aesthetic of the brand. For instance, the suede jacket  is unique in its silhouette. And our light wash denim shirt is becoming very popular too.