As Dance Victoria's retiring Executive Producer Stephen White prepares for his last season with the company, the arts leader reflects on the experience and the journey that's brought it where it is today.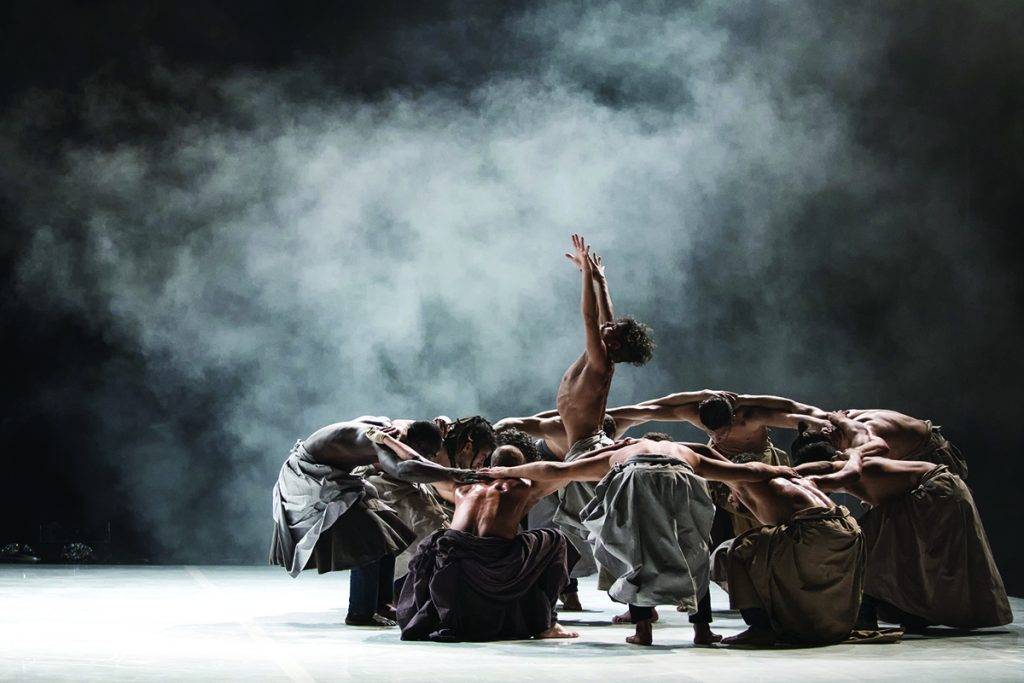 If you'd told Stephen White in 2000 that a small contract with a fledgling dance collective would lead him on a two-decade adventure in helping build a dance company now famed for its compelling programming, with an international profile and a popular teaching program, he'd probably have scoffed at you.
At the time, White was juggling several freelance contracts, working for the BC Arts Council as a Grants Officer, for the City of Victoria as a Festival Consultant and for CBC Radio as a Promotions Coordinator. The Victoria Dance Series contract was "another piece to put in the portfolio," he says.
The company, which would later become Dance Victoria, was then three years old, formed out of a desire to bring professional dance performances across the Georgia Strait to Victoria. White managed their subscription campaign, to begin. Twenty two years later he's managing a two million dollar annual budget, a consistently sold out Dance at the Royal Series featuring leading national and international dance companies, and an annual Dance Days festival with approximately 70 free dance classes and events over 10 days.
With an annual participation of more than 22,000, Dance Victoria has become Canada's third largest dance presentation organization. Their 12,000 square-foot studio space in Quadra Village teaches around 5,000 children, youth, and adults a variety of dance classes each month, and the pandemic inspired interest in developing new skills in film making, allowing the company to reach audiences beyond Vancouver Island.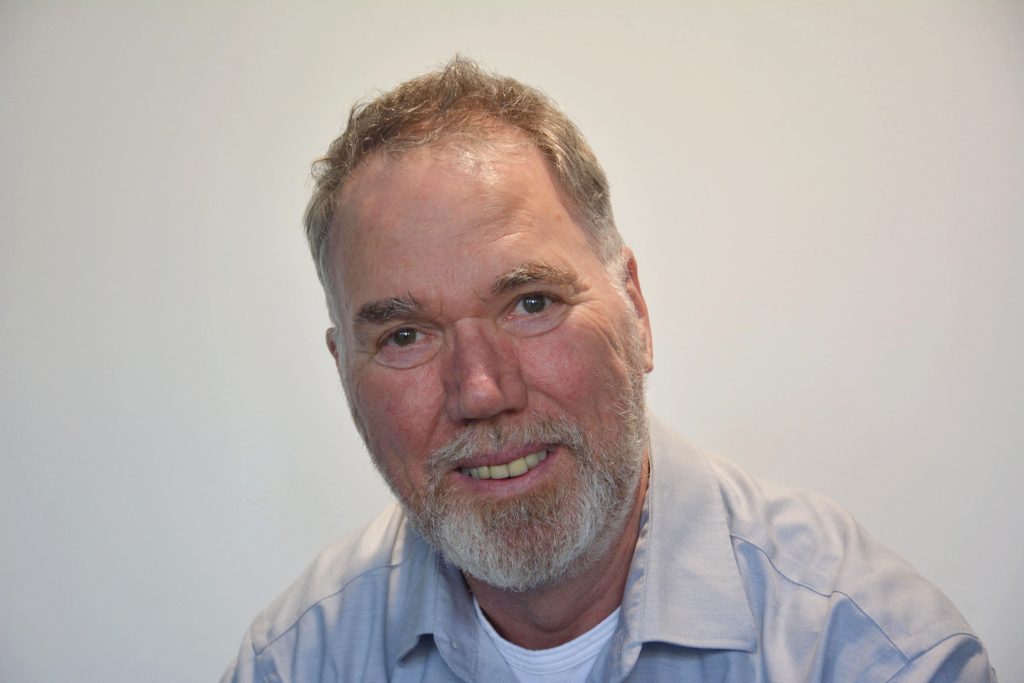 Some of White's proudest moments include the engagement of companies like the Alvin Ailey American Dance Theater, The National Ballet of Cuba, The National Ballet of Canada, Kidd Pivot, Alonzo King LINES Ballet, Les Ballets Jazz de Montréal, Aspen Santa Fe Ballet, Jessica Lang Dance, The Royal Winnipeg Ballet and BalletBoyz. Dance Victoria is also known for investing in new dance works through commissions and dance artist residencies as well as developing touring schedules for visiting dance companies with presenter colleagues in North America and Europe.
That's quite an achievement for a man who started out with a marketing contract and ended up as Executive Producer, but White won't take the credit. "It's been an amazing team of people working with me along the way, including our current staff, and we've really benefited from the strength of our board."
He's also not really surprised at Dance Victoria's immense popularity and its tremendous success over the decades. He says the Victoria Dance Series came into being at a time when the City began realizing a gap in performance arts. "We had the Symphony, the Belfry, the Opera, but no-one bringing professional dance in consistent, curated, deliberate way. We were born out of necessity, and demand has only grown with the rise in popularity of televised dance competitions. Shows like So You Think You Can Dance took audiences into the world of choreography and dance and opened their eyes to its beauty and power."
White decided early on that subsisting on a season of touring performances would not be enough to anchor the company in Victoria. "I recognized that we needed to put down strong roots and create a community around dance. That's why we became so engaged with the existing local dance community. We offered them access to our studios through artistic residencies, we brought our audience to the studios to see works in development, so they understood the process more and got excited about what the artistic process was, and we hosted receptions for audiences to meet the dancers behind the performance."
Adding teaching opportunities for children and emerging artists was a natural next step. He was especially proud to announce the establishment of the Chrystal Dance Prize, a bequest from local pediatrician Dr. Betty "Chrystal" Kleiman, held at the Victoria Foundation. The fund's annual disbursement supports two awards (Training and Projects) for a total of $50,000. And in 2022, the inaugural Arabella and Robert Dance Award will support a young Canadian dancer continuing their training at an international institution.
The energy and passion White brought to the job, along with his constant drive to innovate and progress, meant there was no time to become bored. He wasn't expecting to fall in love with the world of dance the way he did, but once he had, White wanted to learn as much as he could. "I invested in educating myself, went to conferences and joined our national association (The CanDance Network, Canada's national dance presenter organization, for which he would go on to serve two terms as President). Everything just happened organically. I'd love to say I had an assertive growth plan, but it was more incremental, and it kept me excited and engaged long enough to continue to pursue it."
White says it was important to him to stay connected to their audience and to their community as their success accelerated. "People are surprised that I'm still the person who picks up the phone when they call the main line. But it's necessary engagement. Our approach respects each audience member and every opinion. My years of work in the service industry taught me a lot about positive customer relations and how vital it is to our success. Leadership is something I learned along the way. I had to work on that – becoming a better leader, understanding how best to engage with our team and nurture our collective growth. Our current team has been working together for seven years now and we have been doing mindfulness training together for a good portion of that time. That has been really helpful in building a very respectful and cohesive team."
Dance Victoria's 25th year feels like the right time for White to move on from the company he says. "It's time for a fresh perspective to lead DV into the next quarter century." While it's news for the public, his retirement has been a couple of years in the planning. He's glad it will happen in 2022, when hopefully he'll have been able to experience a season with live audiences again.
"When the pandemic shut us down we really missed the dance community – both our audiences and the artists. While we've been fortunate to be able to pivot to virtual seasons, bringing in broader audiences, that in-person energy of performer and audience is a kind of magic that feeds my soul. I am looking forward to us being able to bring that magic to Victoria for our 25th anniversary."
While full details for the season are currently under wraps at the time of this interview, White says there's a lot to celebrate with the planning they have planned, including a virtual broadcast of The Nutcracker (he tells us to expect a surprise announcement about it), and the smaller in-person season beginning in February. White is enthused about the exuberant, exotic, beautiful and dynamic energy of the scheduled performances by both international companies and Canada's own Ballet BC, who are bringing new pieces by Crystal Pite, an artist he describes as Victoria's gift to the world of contemporary dance. "She's the hottest choreographer in the world right now."
When the season closes in June, White hopes to be celebrating the return of live performances with the audiences that have brought the company so much joy and support. Then, while he'll still remain active with the company (contributing to the online archive periodically with stories from the first 25 years), he's looking forward to a quiet life spent travelling and enjoying its simpler pleasures, like cooking and reading.
Over many years, White and his husband Bill Hamar, hosted 26 cultural tours to the US, Cuba, South America and Europe with walking tours, museum visits, culinary experiences, and tickets to see the world's premiere dance, opera, and theatre companies. They won't have dance enthusiasts along for their new solo travels, but he'll carry those as they discover new adventures.
"While I look forward to life after work, I'm also really happy with where the organization is. I feel like I'm leaving it in a position of strength. We're in good shape to move forward. I have loved every minute of it, even the tough times, and I feel so fortunate and blessed to have had this opportunity and to have been part of this inspiring community. That's what I take away from this experience: gratitude."
Stephen White will remain as Executive Producer until June 30 and he expects his replacement may be announced before then. Dance Victoria's 25th anniversary season begins in November. Details can be found at dancevictoria.com.