Jamie Gentry adds a personal touch to each pair of her moccasin creations by engaging with her customers before starting the design process.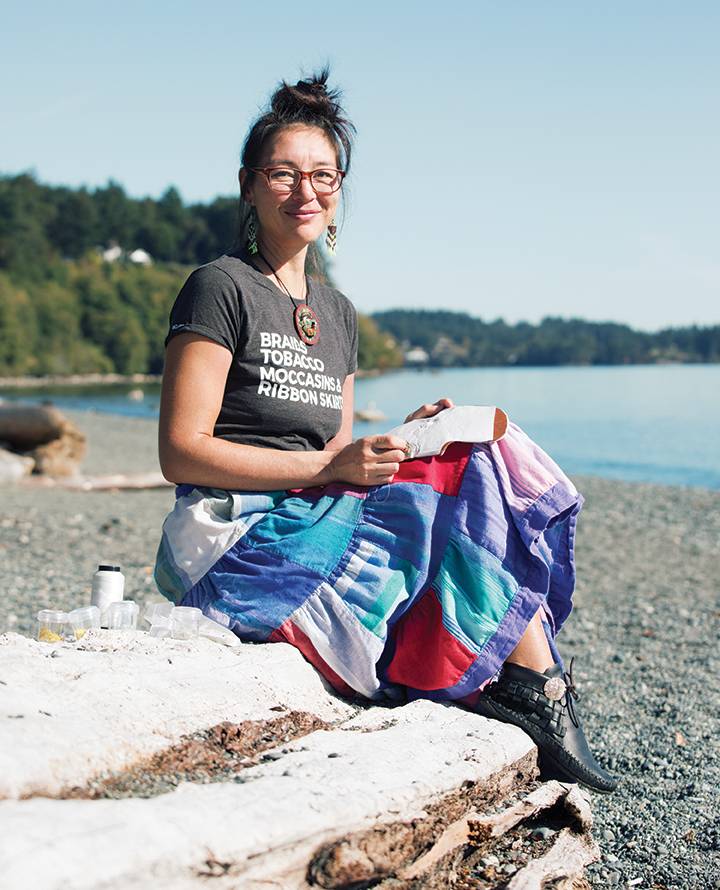 For as long as Jamie Gentry can remember she wanted to make moccasins, but the Kwakwaka'wakw Nation artist didn't have anyone to teach her.
"My family is originally from Alert Bay and I was born and raised in Victoria," she says. "Moccasins aren't traditionally worn on the West Coast because it's so damp that the hides would just rot, so there wasn't anybody in my community who could pass that on to me."
When Gentry moved to Sooke six years ago, she jumped at the chance to attend a workshop with Iroquois Mohawk artist Lindsay Katsitsakatste Delaronde.
"And I haven't stopped making them since," Gentry says. Each pair of her moccasins is custom made for the customer.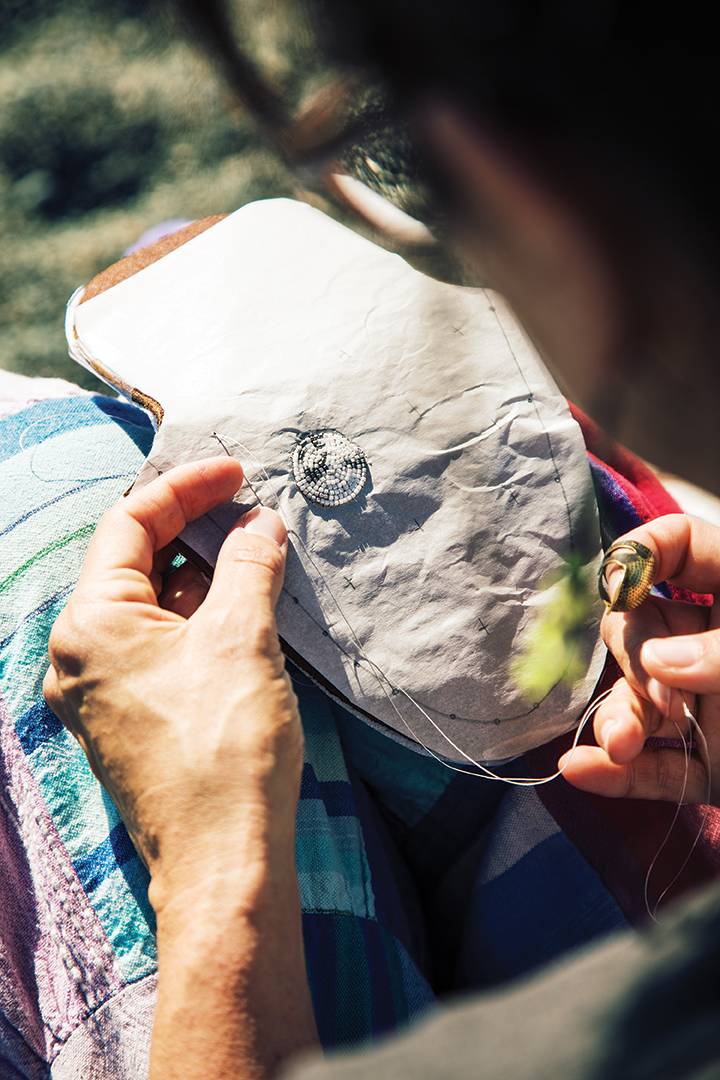 "I like having the time to interact with each customer to get a feel for them, and then I have an idea of who they are and keep that in mind through the design process," she says. "Energy and thought go into each pair, and I do hope that people feel that when they wear them."
For examples of Jamie's stunning moccasins, visit her website
This article is from the November/December 2018 issue of YAM.