Find that one dramatic focal piece that transforms your home into a place of enlightened beauty.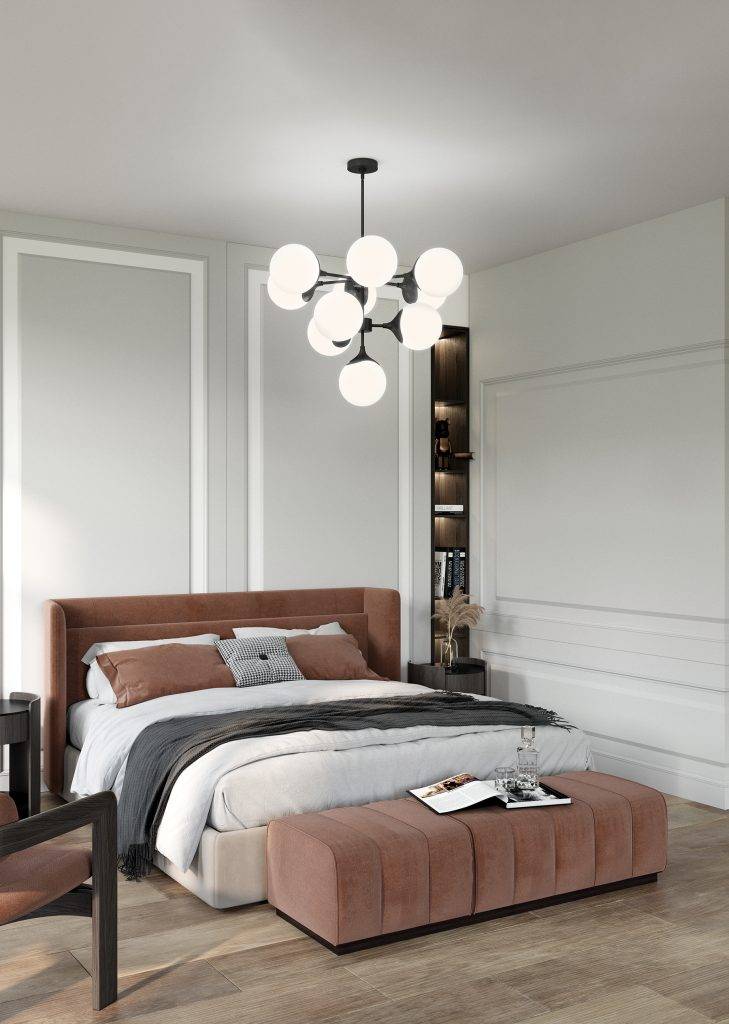 ---
By Erin McIntosh & Joanne Sasvari
With just one flick of the switch, the perfect light can turn your home from drab to fab.
"Lighting is the jewelry of the home," says Mike McDougall, a lighting specialist in the design and builder division at Mclaren Lighting. "It's what people see. Nobody sees the studs and the duct work and what's behind the walls."
The primary function of lighting is, of course, to brighten our spaces so we can work, read and fulfill our daily tasks. But contemporary lighting is much more than that. At its best, it is a statement piece that not only illuminates a room, but your personal style.
As Jenny Martin of Jenny Martin Design says, "We are integrating a lot more fixtures that stand proud as a piece of art, and become a focal point for the home. Less is more, but the right piece is key."
From farmhouse to your house
Trends in décor come and go, but when it comes to lighting, they move especially slowly. After all, it takes more effort to swap out a bunch of light fixtures than to replace a few throw pillows or paint a wall. So, as long as it's still functional, we can usually live with an outdated track light or boob flush mount, at least for a while.
But when it comes time to replace that outdated fixture, it's not always easy to decide what to replace it with, especially when you're looking to make a big, bold statement.
You could, of course, stick to the tried and true classics. Here in Victoria, we love the modern farmhouse look: rustic, but with clean white walls, cool dark finishes and lighting that includes barn-style lights, large lantern pendants or wagon wheel chandeliers.
"I think people gravitate towards this style because they love the coziness of a traditional farmhouse home but want an updated/refreshed take," says Martin. "I definitely think the modern farmhouse look is timeless and will continue to be referenced despite changes in trend."
Mid-20th-century modernism is also a perennial local favourite, whether it's the bright colours and space age shapes of the Palm Springs variety, or the earth tones and organic feel of West Coast modernism.
More and more, though, we are looking to the clean lines and sculptural shapes of contemporary European design, such as clusters of orbs, hanging strip lights or minimalist LED flush mounts.
"We think people are gravitating towards post-modern/Italian looks because they are more sculptural, and let a few impactful pieces tell a story about the home," says Martin. "It's also a great way to integrate pops of colour and really showcase the personality of its homeowners."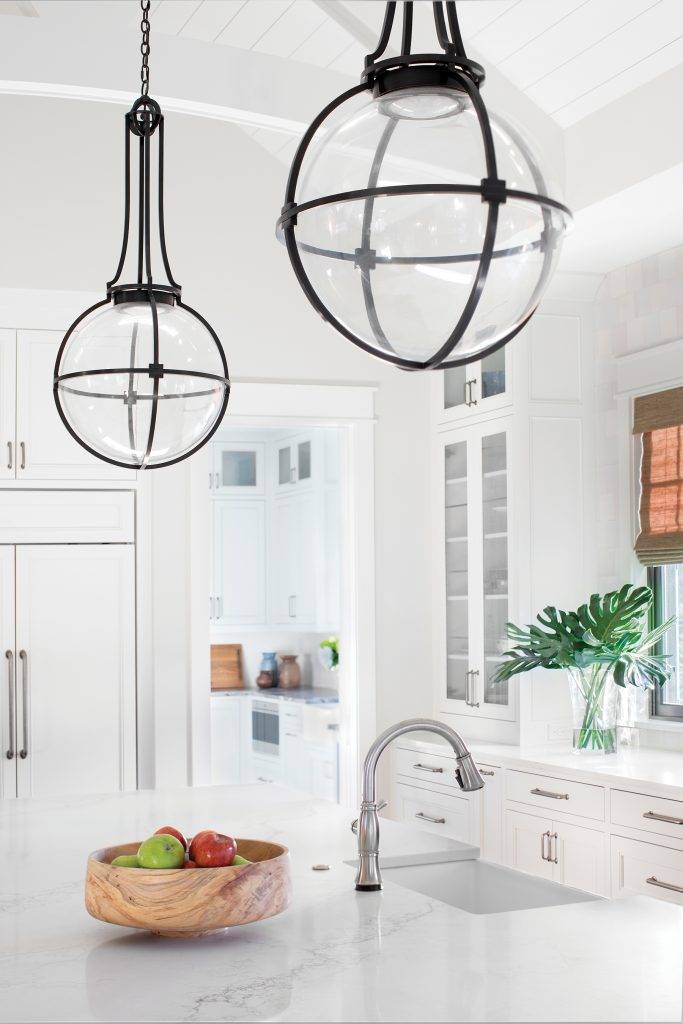 ---
Where form meets function
The question is, how to choose that signature piece that will illuminate our space, express our style, draw the eye and still make us happy in five, even 10, years from now?
Whether you're buying lights for your whole house, or for just one room, it's important to think about where the lights should go, how the lights should look and what function they should serve. Ask yourself: Do these lights actually enhance the space? Do they make the space feel livable and comfortable? Do the lights match the rest of the defining features?
McDougall points out that it's not always apparent when lighting is not doing the job it's meant to. Instead, you might just feel uncomfortable in a room or find your eyes getting tired when you work. "But when a space is lit well," he says, "you really notice it! It's comfortable. Things that are supposed to be lit up are: artwork, photographs, architectural details."
In other words, good lighting should be easy on the eyes, in more ways than one.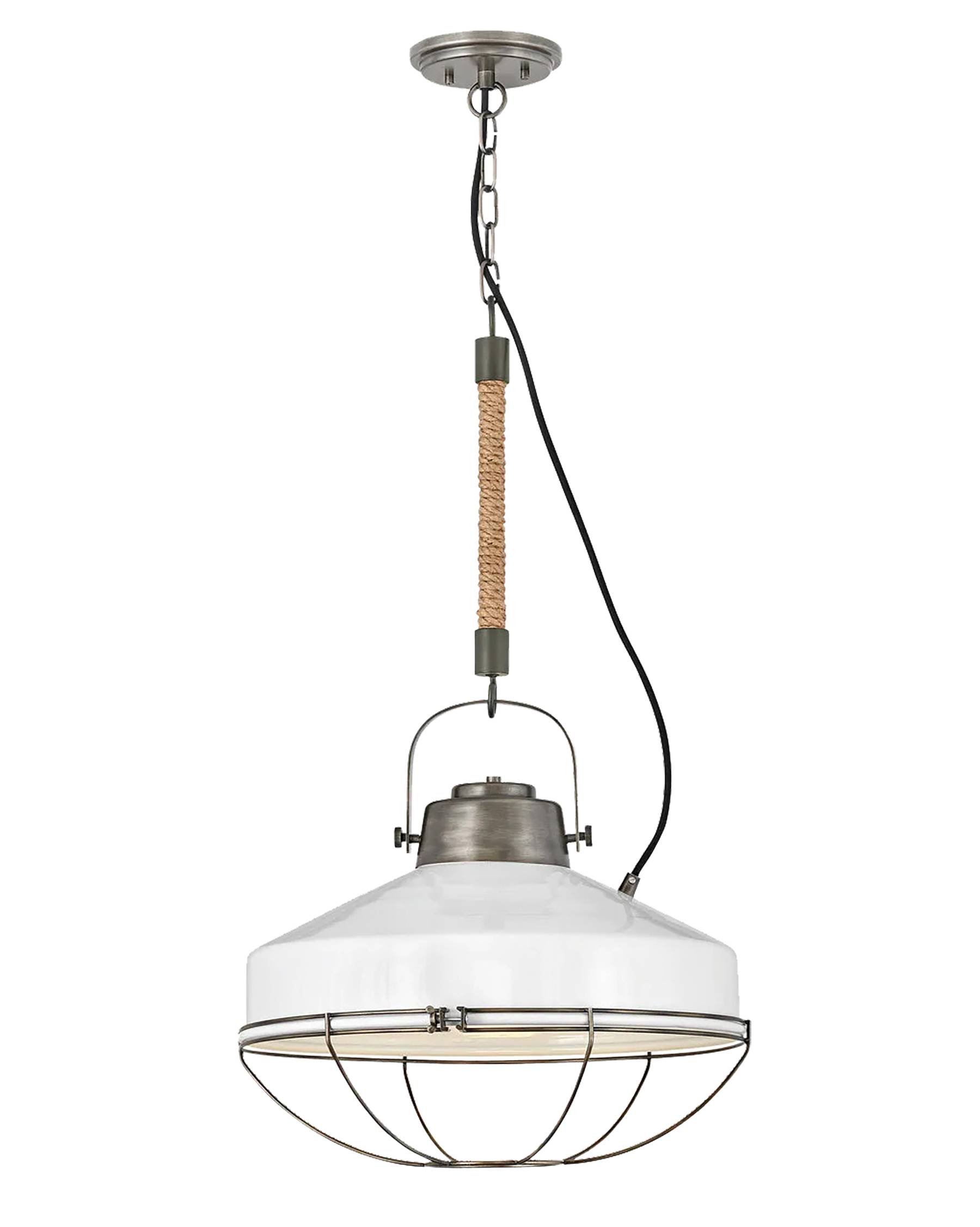 Once trendy, farmhouse lighting has become a classic style, whether it's the linear Barnyard Island Light from Artcraft (available at Mclaren Lighting) or the white Brooklyn Pendant from Hinkley (available at Pine Lighting).
---
Lighting Styles We Love
Modern light fixtures aren't so much about brightening up a space — recessed, under-cabinet or task-oriented lights can take care of that — but about creating a mood and making a statement. Looking to light up your own space? Take your inspiration from these top trends.
---
---
---
---
Going Natural
We've all seen those rattan pendants — in fact, you might have one hanging over your breakfast table right now. They are just part of a bigger trend of light shades made from natural materials including wood, clay, shells, glass, jute and wicker.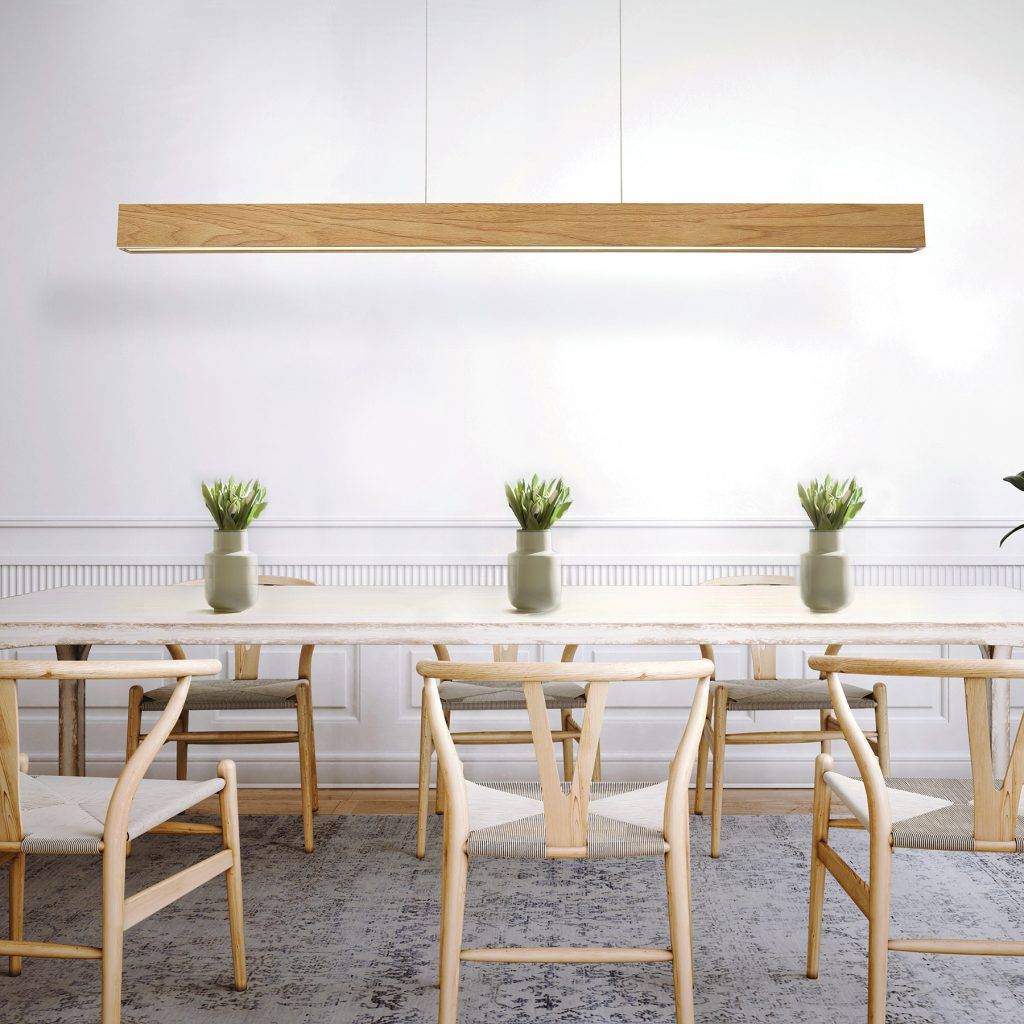 ---
Windward Passage pendant light from Minka-Lavery (brand available at Pine Lighting); SURU pendant lamp from Article.
---
Twice as Nice
Nothing looks as fresh and modern as a big, bold, dramatic pendant — except two pendants. Consider hanging a pair of oversized pendants over your kitchen island or dining table, or installing a pair of sconces on either side of the fireplace, or arranging a matching pair of table lamps on a credenza.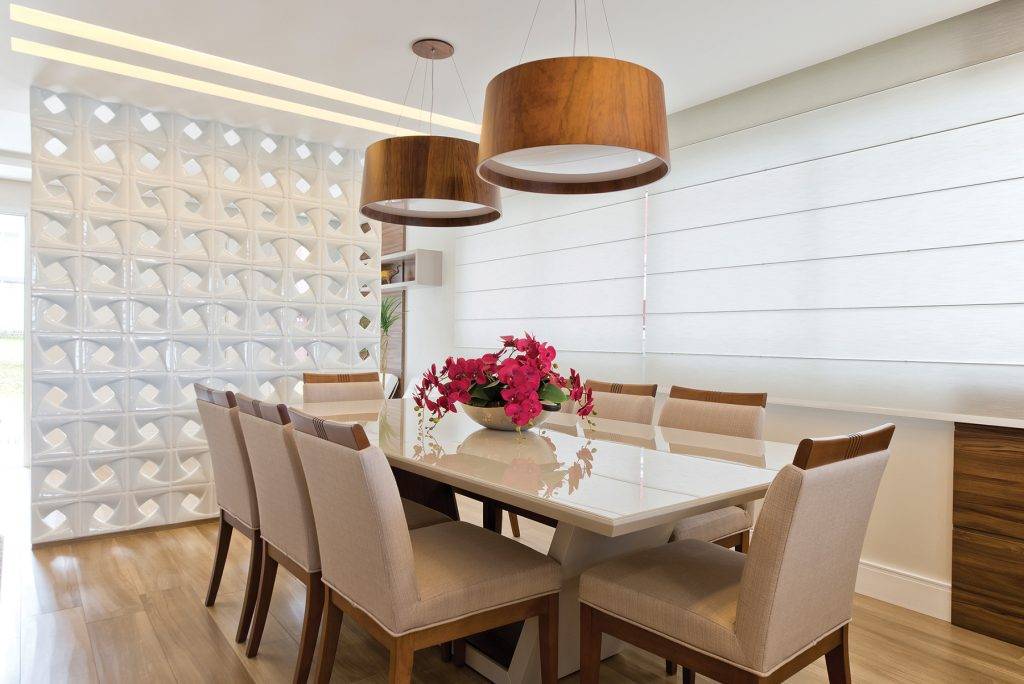 ---
Don't Be a Dim Bulb
Admit it — choosing the right light bulb can be a little confusing. We're here to help.
Who among us hasn't stood, baffled, in the lighting aisle trying to decide between a cool white, natural white, soft white or warm white light bulb? And who among us hasn't taken our purchase home only to discover the light is too glaring for the bedroom, or too muted for the kitchen, or just completely wrong altogether?
As designer Jenny Martin says, "The hue a particular fixture gives off can substantially impact the colouring of the items around it, greatly affecting how paint and fabric read within a space."
So here is how it works: The light produced by modern LED (light-emitting diode) bulbs is measured in colour temperature, in units known as Kelvins. The lower the Kelvin, the warmer the light temperature. The higher the Kelvin, the cooler the light temperature.
At light-bulb manufacturer Philips, for instance, the warmest light, known as "amber," is 2,200K and produces a cozy golden glow; the coolest, "daylight," is 5,000K and would be ideal if you were planning to conduct open-heart surgery. In between, "soft white" is 2,700K; "bright white" (the most neutral hue) is 3,000K; and "cool white" is 4,000K.
All that said, you may still decide that LED isn't the right choice at all. Halogen lights can be ideal for detailed work, although they get hotter and burn out faster than LEDs; meanwhile, Martin recommends incandescent candelabra bulbs for "a delicate candlelight atmosphere."
And don't forget the dimmers, which allow you to set the mood and adjust it for the time of day or the task at hand. "The hue of light should be consistent throughout the space," Martin says, "but this gives clients autonomy over the strength of light, and can be adjusted depending on the ambience or mood they're looking to create."