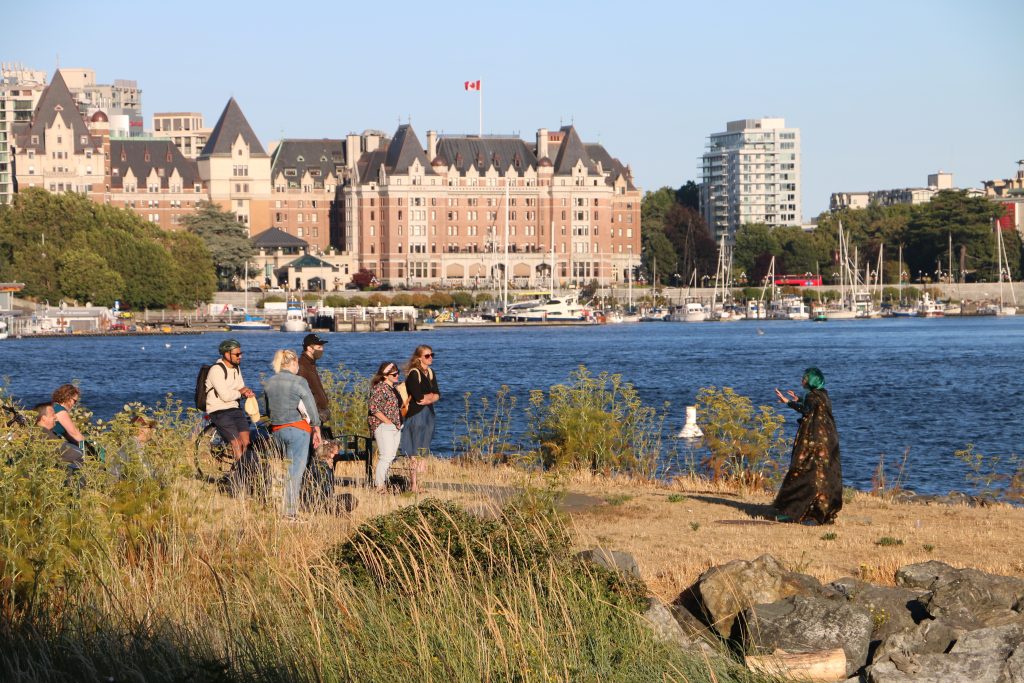 By Amanda Wilson
Driving around Victoria on a sunny day this past summer, my partner and I spotted bands of roving performers entertaining small crowds outdoors on various street corners and parks. It was a welcome sight; people laughing and smiling, their spirits lifted after what seems like an eternity without live performance.
The actors bringing their audiences joy were part of the reimagined annual SKAMpede Festival, produced by Theatre SKAM. Over a dozen Island and Vancouver theatre companies performed around the city and along the Galloping Goose trail, creating interesting tableaus of dance, puppetry, comedy and drama.
For Artistic Manager and Producer Matthew Payne, Theatre SKAM's summer festival was a much-needed boost of energy and engagement after a dark year. Along with other arts companies, they shut down when the pandemic hit, though they kept as many of their team members on staff as finances and funding allowed. Their new General Manager and their Marketing and Communications Coordinator had just joined the company – an inopportune time to be getting acquainted with their new employment.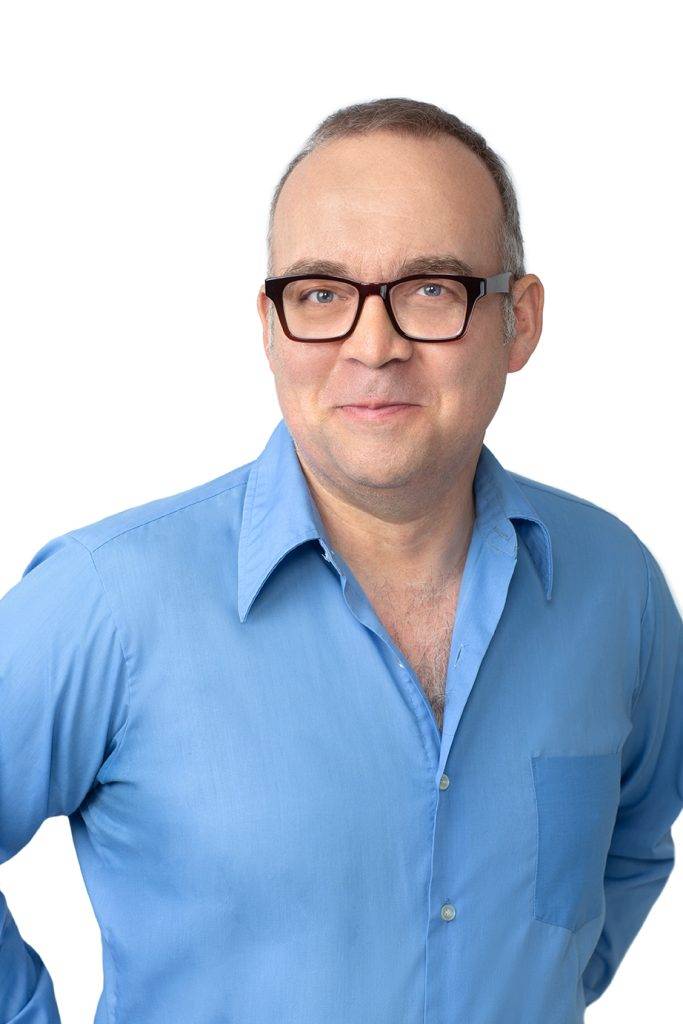 The shutdown was Payne's opportunity to brainstorm. He remembers being alone in their office, thinking of ways to keep their company alive. Instead of ruminating on what couldn't be done, he began to imagine what could. "We noticed businesses moving to home delivery, like restaurants. And we started to wonder, could we do that? How could a theatre company do that? And that's how we came up with the concept of home delivery for our pop-up theatre program."
The team dismantled a 10 seat micro-theatre truck they'd already been performing from at festivals, and re-assembled it for a pandemic audience, designing it to deliver 15-minute shows direct to people's front yards. "We knew everyone was affected differently by the pandemic," he remembers, "so we set up the shows by donation (free for those who needed that option). And if you wanted to pay it forward, you could do that too. We were quite surprised by the number of people who chose to pay it forward and made it possible for others to enjoy free shows."
The response to their pop-up theatre program motivated plans to go ahead with their summer SKAMpede, and Payne said they were "really proud to be able to stage the largest version of our festival we've ever done and welcome more people to it than we ever had. The reason we were able to was because we divided it into four smaller events that were more accessible to more people."
Payne credits their ability to pivot quickly and effectively this past year to the company's roots. "We started literally in a coffee shop, and we performed in back alleys and parking lots and playgrounds – anywhere we could find an audience.  And that's why we were able to be so nimble. We're already an adventurous, energetic company."
That ability to flex their creativity earned them the JAYMAC Outstanding Production Award at this year's Greater Victoria Regional Arts Awards, along with a $15,000 prize.
The pandemic affected Theatre SKAM's own theatre school courses, forcing them to reduce the program and pivot online. While they're pleased with the experience overall, he says there's nothing like the in-person interaction of teachers and students to spur an actor's development, and though they'll continue with the online component, they'll be working to include in person classes whenever, and wherever possible (adjusting for shifting public safety protocols).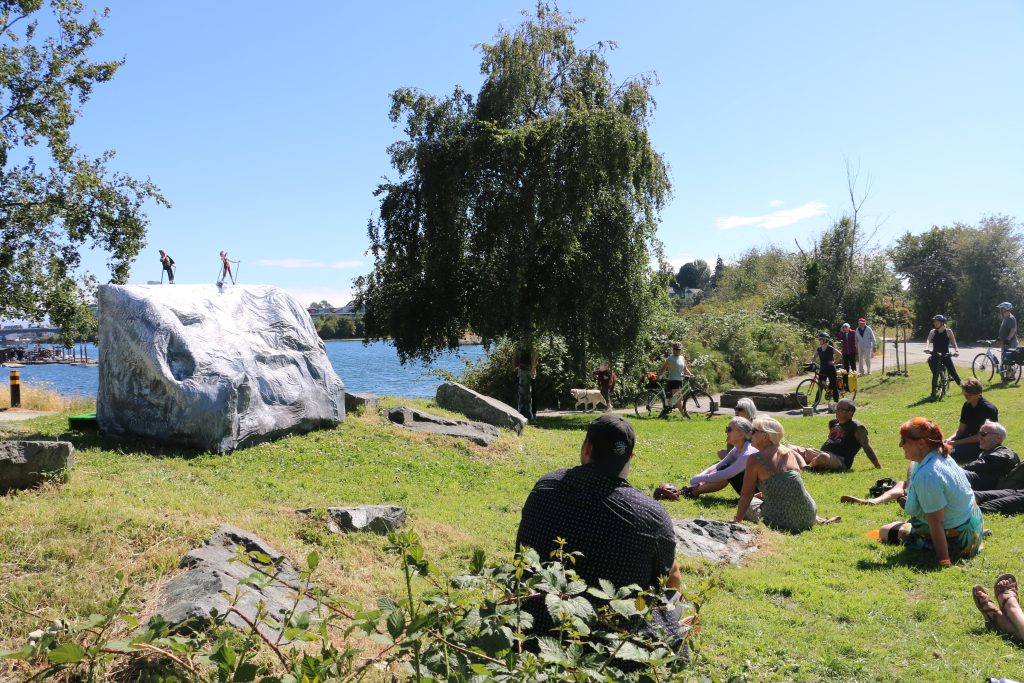 As ready as they are to perform again, Payne knows audiences are more than ready for the magic of theatre. He says if anything the pandemic has taught people the value of the arts in our lives. "There's been a shift in awareness, from understanding the value of the arts to realizing that, actually, our work is essential. Now we don't need to keep explaining our value. People get it. And more than ever, they want to be the audience, they want the energy and the joy and emotion of performance. That's a shift we're really delighted to experience."
Fresh from a season of successful live theatre, the company is dreaming up new ideas. Payne says they're going to convert their pop-up theatre into a shadow-box version to create shadow puppet shows for schools, enabling students to watch the shows outdoors in covered areas.
Theatre SKAM has announced a full production, director's edit of It'll Come to Me in November, described as "the harrowing and fully jazzed-up tale of one person's attempt to make it in the big city."
Their Pop Up Theatre Home Delivery shows run from October 15 – 30. Details at http://www.skam.ca/pop-up.