Designer Tonino Mantovani creates scarves from his own paintings with the goal of evoking beauty and pleasure with his colourful creations.
---
Consider each of Tonino Mantovani's creations a wearable work of art. The Milan native — who is now based in Victoria — makes stunning scarves from his original paintings, transferring the colourful and abstract images onto luxurious Chinese silk.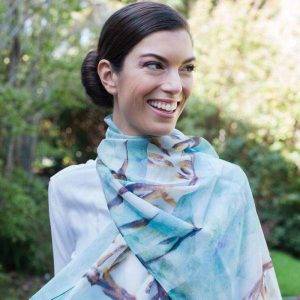 ---
"I really wanted to create something out of my art," he says of his paintings, which are inspired by his travels. "Something beautiful that gives a sense of pleasure."
---
This article is from the January/February 2019 issue of YAM.