BY SANDRA THOMAS
According to Victoria's interior designers, we're filling our homes with calm spaces, natural colours and oh, so many plants.
Keep calm, and place a few monsteras around your home.
YAM recently spoke with several Victoria-based designers, and they agreed — unanimously — that after another tumultuous year of world events, what we need most in our homes is a sense of calm.
They are gently promoting the benefits of soothing colour palettes, fresh greenery and sustainable materials as important home décor trends for 2022. That's not to say personal expression and colour are no longer key when considering interior design. In fact, with more of us working, studying and schooling at home, creating a functional space we also love has never been more important.
"For the time being, people seem more reflective and aware of the joys to be found at home," says Darren Ausmus, co-owner of Luxe Home Interiors. "I predict people will continue to seek solace, comfort and joy in their homes, creating an oasis, a safe and calm space to nurture their own well-being and that of their families."
And those safe, calm, welcoming spaces owe more than a little to the natural world.
"There is a tremendous demand for linens and natural woven textures. Part of this is driven by how these fabrics look and feel, creating warm and inviting interiors," says Paula Grypma, the lead designer and specialist in custom window coverings, draperies and soft furnishings at Outlooks Design.
"In terms of colour, we're leaning toward a warm and nourishing palette featuring clays, rusts and ochres that offer a relaxing and earthed appeal," says Curtis Vertefeuille, the owner of Moe's Home Collection Victoria. "Steady, rich and nourishing for a grounded sense of calm, authenticity and optimism, that is our aim." He adds that this colour spectrum is intended to play backdrop to "balance and lighten all other colour harmonies, enhance well-being and appeal to — and soothe — the senses."
"Dark is the new light," says Ben Brannen, principal designer and owner of Bespoke Design. "We want our spaces to be cozy, dark and moody." While warm colours will replace the greys so popular in recent years, he adds, that doesn't mean you need to immediately replace every piece in your home. Instead, start by changing up accessories, including pillows, art and decorative pieces.
Still, when it comes to trends, Brannen advises keeping an eye on what top designers are doing as a way to differentiate between what he describes as a temporary style "blip" or longer-lasting "movement." "When they throw purple or other odd colours out there, I just don't think they're going to be around for long," says Brannen. "It's like black stainless-steel appliances. Give some thought to that."
But, he adds, there is one trend that never goes out of style: Hope. "I'm throwing optimism in as a trend as well."
Here are the top 10 trends to consider in home décor for 2022 and beyond:
1 Curve Appeal
After years of straight lines, sharp edges and angular symmetry, curves are back, especially when it comes to upholstered pieces. Look for curved sofa backs, rolled English arms on chairs and rounded cushions, in both traditional and contemporary designs.
2 Inspired by Nature
Over the past two years, we have found solace in nature. It's where we've socialized, exercised and felt the safest and most at peace. Is it any wonder, then, that we're bringing the most soothing elements of the outdoors indoors?
Nature is inspiring everything in décor from colour to texture, shape and materials. For Vertefeuille, that means marble, stone, wood and sculptural silhouettes. "The materials, quality and construction of our latest and upcoming designs lend to the ongoing pleasure of crafting composition, atmosphere and ambience," he says, adding that when it comes to wood, "Our new introductions focus on warmer walnuts and stained oaks that embrace inherent tactility, authentic graining and natural, expressive patterning."
3 Plant Power
There is no better way to tap into nature than to surround yourself with green living things. In the home, as in nature, plants can help lift moods and boost creativity, productivity and concentration, says Vertefeuille. They also reduce stress, mental fatigue and seasonal depression, and are therapeutic because you have to make an effort to care for them. So, place some potted plants around your home, and add a few hanging ones as well — yes, Brannen says, even those macramé hangers and glass bowls in fishnet that were so popular in the 1970s.
4 Layered Textures
Look around your space and imagine how adding fabric could soften, welcome or offer a beautiful backdrop to a room, suggests Grypma. That could mean lush upholstery, nubbly throws, woven cushions and rich window coverings — all layered to create a multi-dimensional feel. Fabrics can offer a sense of nature, for instance, when natural fibres are woven into window coverings, transforming the light that filters through them from "harsh to soft energy," Grypma says. And she notes, the latest upholstery fabrics look like organic fibres, but are actually synthetic so are extremely durable and practical for busy families.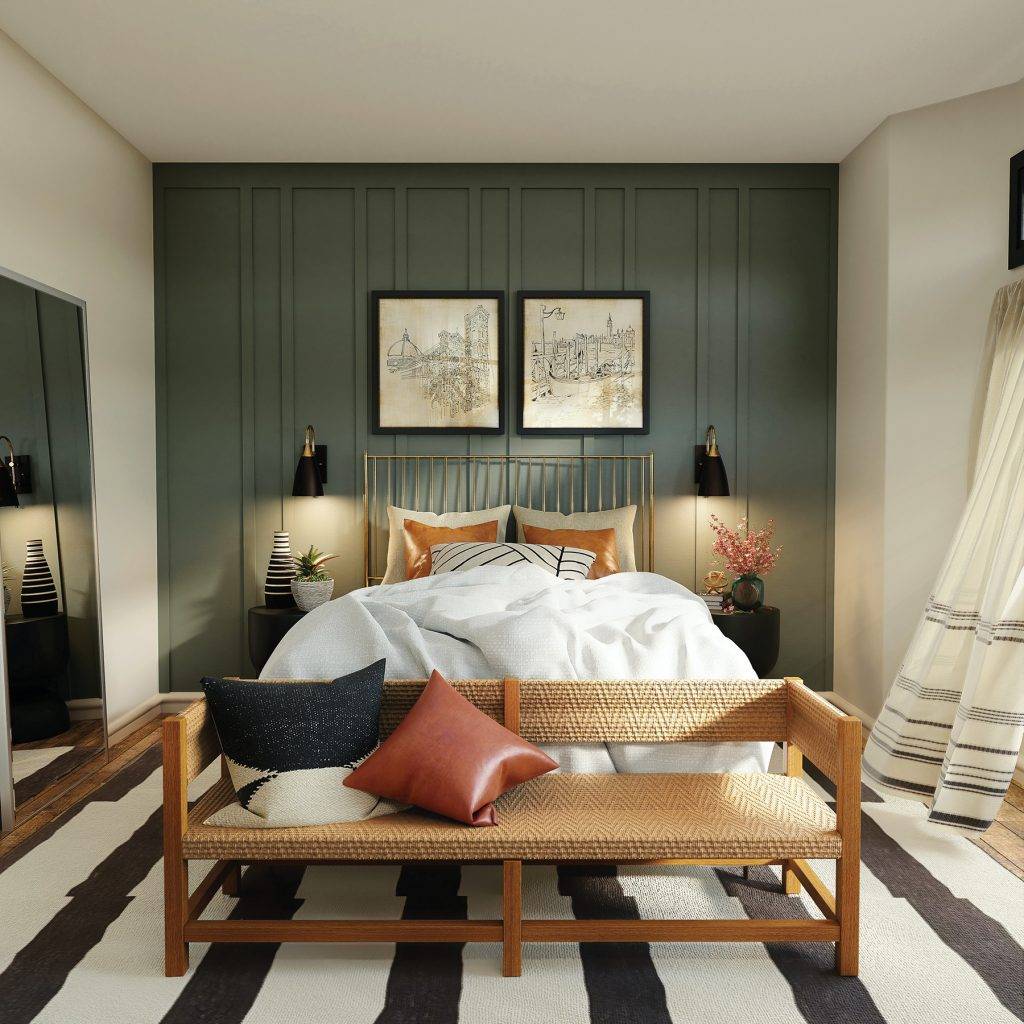 Layered textures not only create visual interest, they add much-needed warmth inside our homes, especially after the stressful events of the past two years, says Elaine Balkwill, a member of the Luxe Home design team. Besides, she adds, "We can't travel, but we can bring the world to our homes in textiles and rugs."
And, Brannen says, "Why not bring fun textures into the mix?" He suggests opting for big chunky, long-haired accessories, including pillows, but cautions that this trend might be considered a "blip."
5 Roll in the Bar Cart
If there is one essential piece of furniture to invest in this year, it's the bar cart. "Bar carts are very flexible in their use," says Colleen Jamison, part of the design team at Luxe Home, who notes that the bar cart has played a bigger role in décor as people have gotten more creative in how they entertain at home. And bar carts are not just for liquor. Use them for high tea or to display family treasures, books and candles, creating a moveable feast of style.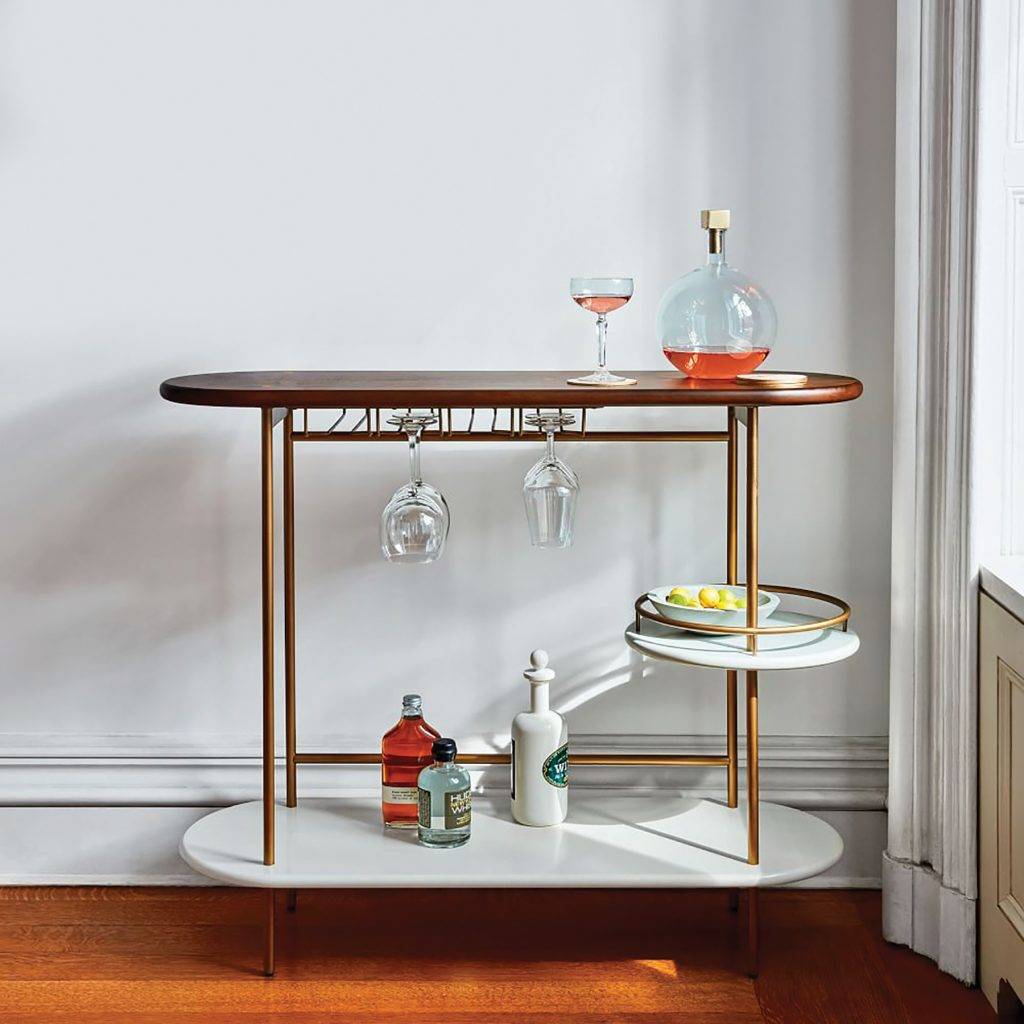 6 Warm up to Colour
Colour this season is warmer and more intense than it has been in recent years. "When society is feeling under pressure, we want brighter and bolder colours," says Brannen.
We are beginning to shift away from the cool whites, greys and pops of blue that have been so popular for so long and moving toward colours inspired by nature. That means all shades of green as well as the earthy red tones and mustard yellows that are already popular in the world of fashion and accessories. As Jamison says, "The '70s are back."
When it comes to neutrals, look for earth tones and lighter hues such as soft green, cream and taupe, which create "multi-dimensional, nourishing feelings, while rust, muted ochre and French navy offer a sense of warmth," says Vertefeuille. Or think pink. "Everyone looks great in a pink room and I'm seeing it everywhere," says Brannen.
7 Sustainable Materials
With our renewed focus on health and awareness of environmental issues, sustainability has become an important aspect of décor. New builds are incorporating energy-efficient features, but even if you're not able to install an EV charger, solar panels or a heat pump, you can make small but important changes to improve your environment (and the planet's).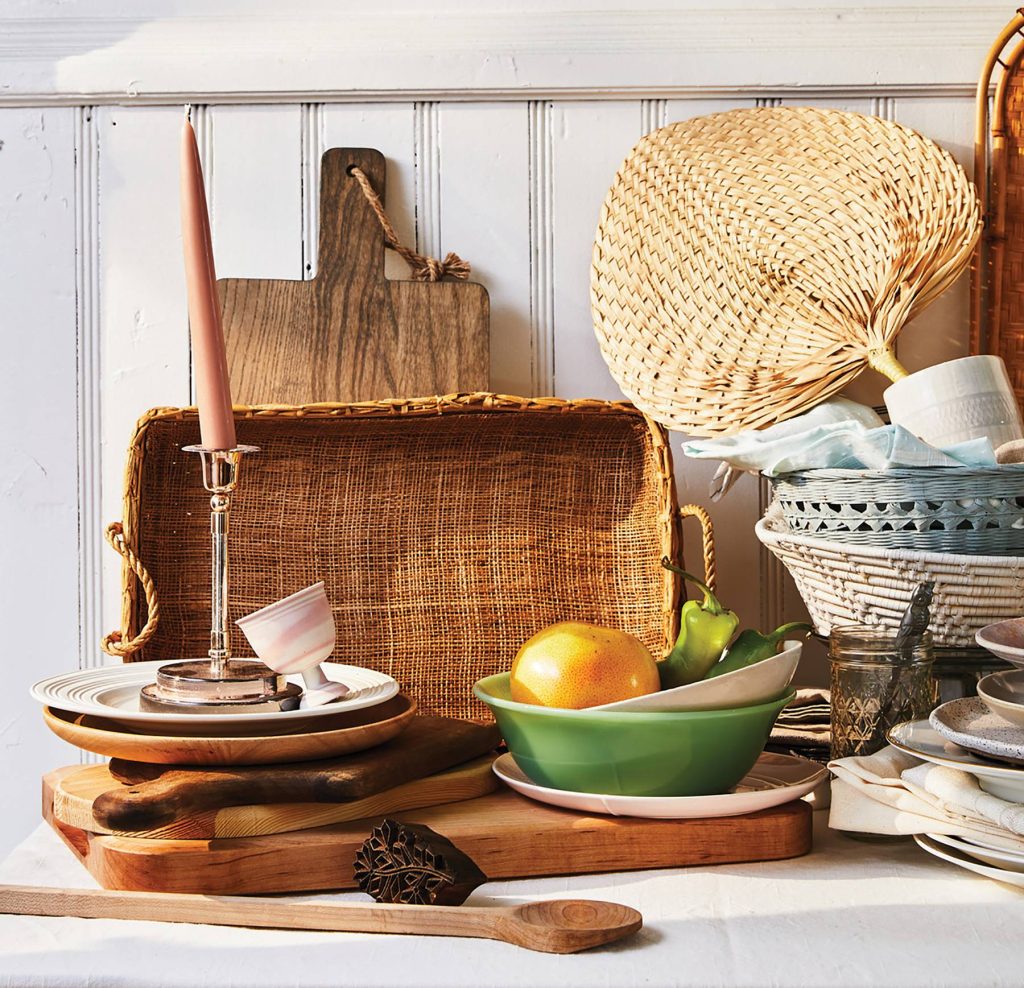 For instance, you can opt for natural and organic fibres, materials, paints and dyes over synthetic ones. "It's good to limit the amount of chemicals that come into your house," Brannen says. Moe's Home, for instance, is introducing a new line of planters and decorative vessels that Vertefeuille describes as "true handmade artisanal wares from India and Peru," some of which is made from COMIX and Global Recycling Standard-certified composite materials.
An interest in sustainability is also driving people to choose vintage, antique or other pre-loved furnishings instead of new ones, and working them into their more contemporary décor.
8 Versatile Spaces
Over the past two years, our homes have become our offices, our schoolrooms, our gyms, our spas and the places we entertain our friends and family. That means interiors need to multi-task just as we do. Vertefeuille anticipates "more in-tune home office setups," as well as mood-boosting statements, modular configurations and multi-functional designs. That could mean kitchen islands that transform from work to play to dining or window coverings that combine stylish finishes with practical criteria such as light control, privacy filters and automation.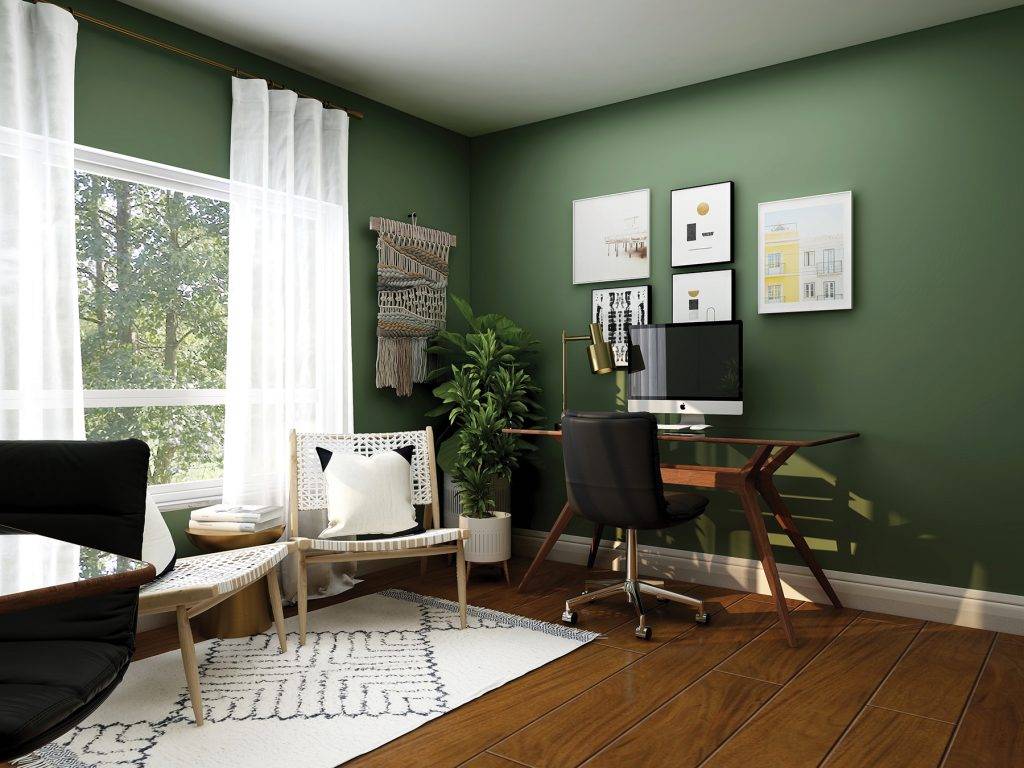 But all this multi-functionality also means we need our places of calm and refuge, so be sure to create serene spaces for the whole family, whether that means a spa-inspired bathroom, a quiet corner for meditation or a cozy reading nook with plush pillows and snuggly throws.
9 Group Think
If you're aching for a refresh but don't have the time, budget and/or energy for a full makeover, consider investing in a few new accessories, then arrange them in an attractive tableau. Balkwill suggests choosing accessories in organic shapes and materials. "Look at the shapes in your home, colours, textures; play off these," she says.
Grouping accessories such as coffee-table books, glassware, ceramics, vases, ornamental items and small art pieces can instantly update your home, Jamison says. "They are readily available and budget friendly," she adds. "Start by editing what you have. Consider scale and proportion as well."
10 Take it Outside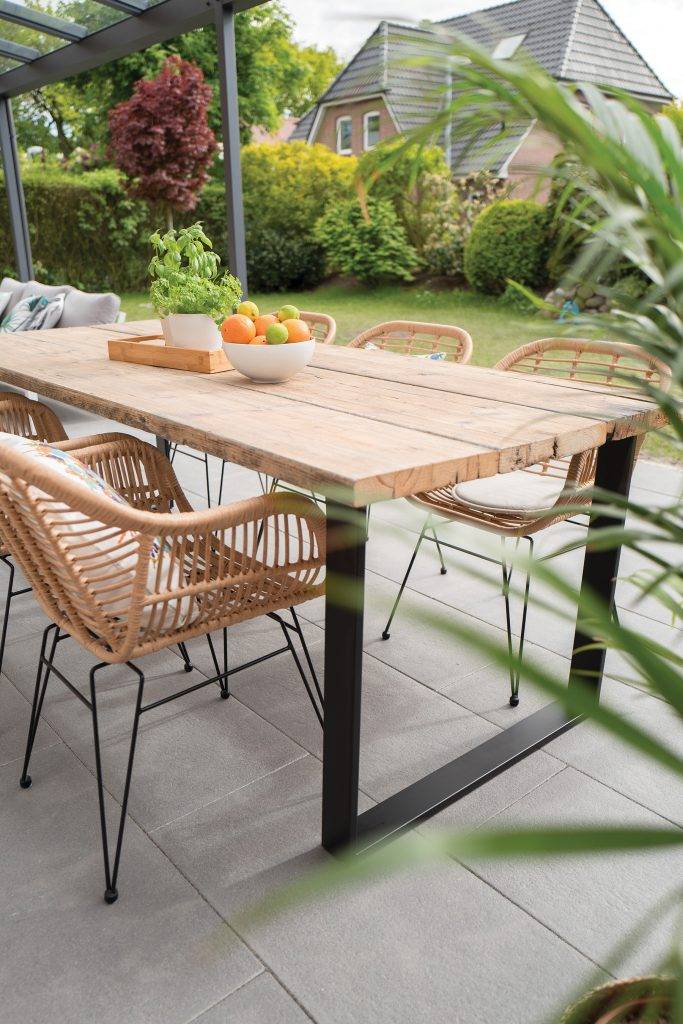 Now that the days are getting warmer, it's time to take our social lives outside, and that means updating our outdoor living spaces. Look for long tables and benches for family-style gatherings, versatile configurations and clean silhouettes, Vertefeuille says, along with contrasting elements such as metal, concrete, rattan and more natural fibres.