Get a gentle workout in and visit with adorable baby goats at the Victoria Lavender Farm.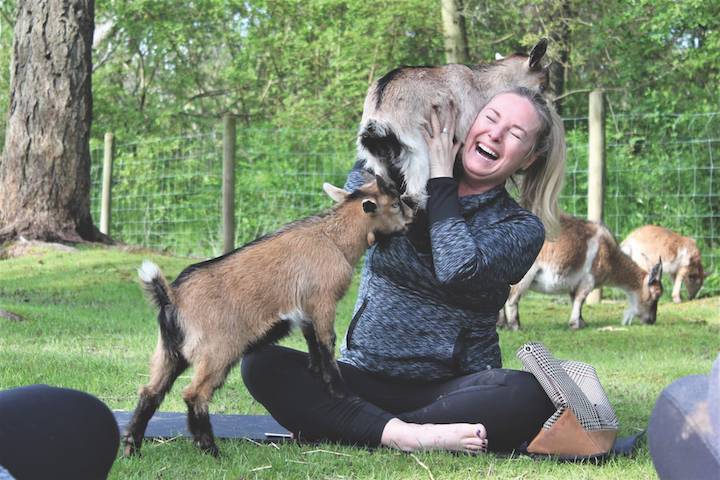 Alan Mayfield admits he wasn't ready for the demand when he first started goat yoga classes at Victoria Lavender Farm last year.
"We were caught totally unawares last spring and were not prepared at all for the avalanche of interest," he says. "This year we have many more baby goats, with a scheduled birthing program, and 76 classes between April 28 and September 2, versus the 25 classes last summer."
Mayfield credits the activity's popularity to the "ridiculously cute" baby goats, who truly love the interaction with humans.
"And most important, it is great fun," he says. "The sound of laughter is always contagious."
This article is from the July/August 2018 issue of YAM.