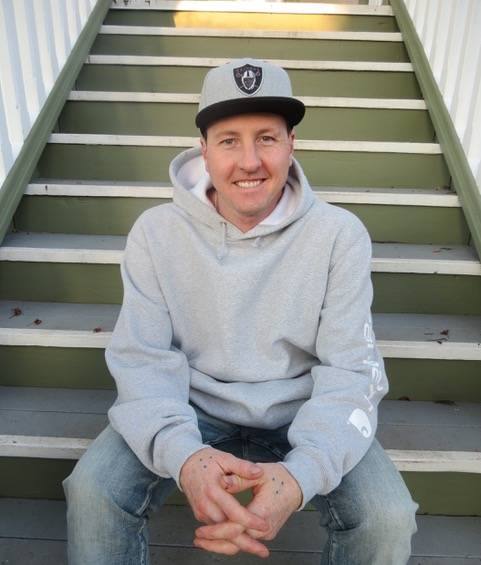 United Way wants to know: will you make a donation today knowing that you are changing a neighbour's life?
Help A Neighbour is United Way Southern Vancouver Island's campaign connecting local needs with local hearts. It allows you to look up your community on an interactive map, showing how neighbours in your community may face additional barriers. Using the map, you can look up your neighbourhood, barriers your neighbours face, as well as programs and services powered by United Way through your generosity. 
Your community needs your support, and United Way believes that you are more inclined to make a difference when you can see the change. From youth struggling with mental health to isolated seniors, you can help your neighbours when they need it most.
Donate to Mental Health
One of United Way's key areas of action is mental health. So many of us struggle with our mental health, but it can be hard to talk about it with family, friends, or coworkers. Too often, stigma gets in the way of asking for the help we need.
Depression is a leading cause of disability worldwide, according to the World Health Organization. In B.C., one in three people reports worse mental health than pre-pandemic. Counselling, outreach and peer support services are needed for those facing mental health challenges and addictions.
You can help United Way Southern Vancouver Island raise $300,000 to fund critical services and supports in the community. The impact of this fund could reach 15,000 individuals in our region. These are numbers we can achieve with your help. Your gift will do more than just change the numbers on a page; it will help transform people's lives for the better. People who live in the same neighbourhood as you could access services like mental health support, as your donation will reach those who need it the most. 
Change a Life
One of the stories United Way would like to highlight is Erik's. To say that Erik's life has changed for the better would be an understatement. A few years ago, he was always chasing his next drink. For a decade, he had struggled to stay sober, spending some time homeless, some time in jail. "I was like a zombie. Constantly sick. I just got so hopeless. I was so sick of being sick," said Erik. 
Erik got help through a program funded by United Way and delivered by the Umbrella Society for Addictions and Mental Health. He managed to get help and then was introduced to the Foundation House, a recovery house for men.
Now, Erik's self-esteem and confidence are up. "There is so much happiness on the inside; it's hard to describe. Good things just keep on happening since I've been sober." He adds, "My mom and sister are super happy. It's nice to be an uncle, a brother and a son again."
Erik is now the Housing Coordinator for Umbrella and part of their outreach team. "It's a good way to give back," he says.
The world is a big place, and changing it together might be challenging at times. However, we can start by helping our neighbours live better and reach their potential. United Way stands proudly among those willing to make this change a reality. See the difference you can make through the Help A Neighbour campaign. 
Transform a life right here, right now. Donate today.