From sophisticated sultry to flowy freedom, our talented local designers share their take on summer style.
Fashion Stylist: Janine Metcalfe | Photographer: Jeffrey Bosdet
Model: Nova Stevens/Lizbell Agency
Hair & Makeup: Anya Ellis/Lizbell Agency
Products: MAC Cosmetics, Oribe
When Janine Metcalfe and Jeffrey Bosdet were considering their next fashion feature collaboration, they wanted to build upon the City Issue theme of celebrating what makes Victoria such a magnetic city to live, work and play in.
"I suggested rooftops at first," says Janine, "because we'd done a lot of streetscapes, heritage buildings, downtown vibes and we wanted something different. Jeffrey came back with using architecture as our inspiration, particularly new, exciting landscapes." The two landed on the Capital Park, the commercial/residential development behind the Legislature, whose earthy but angular design provided a great variety of background texture, shape and light.
With it being the City issue, Janine decided the fashion featured should be local – specifically, local designers. "It's always impressed me how world-class Victoria designers are," she says, "so it was an easy choice to put their work on display this way."
Janine says she was particularly inspired by Cameron Ray Lizotte, the talent behind Atelier Coin, and was excited to showcase his work alongside Nomi Designs, Smoking Lily, Leisure The Brand, Korinne Vader and Elyse on Mars. "He has blown me away with his fresh approach. His line was featured in Vancouver Fashion Week this year and his workmanship is of such high quality. Most of his designs are for men, but he does do a few unisex and women's wear pieces."
Janine has also collaborated with Lizbell Talent Agency and makeup artist Anya Ellis for many of her fashion features. "We all work so well together creatively," she says. "Anya's eye for not just the makeup but the vibe of the shoot means she sees things that really help elevate the look. And Liz Bell, the agency founder, really understands which models will bring our vision to life. This time, she included Nova Stevens among her suggestions, and we were instantly enthralled."
Janine says the former Miss Universe Canada (2020) has a calm, focused, self-assured energy that really brought the clothes to life. "I just loved the way she moves; she is pure joy to work with."
---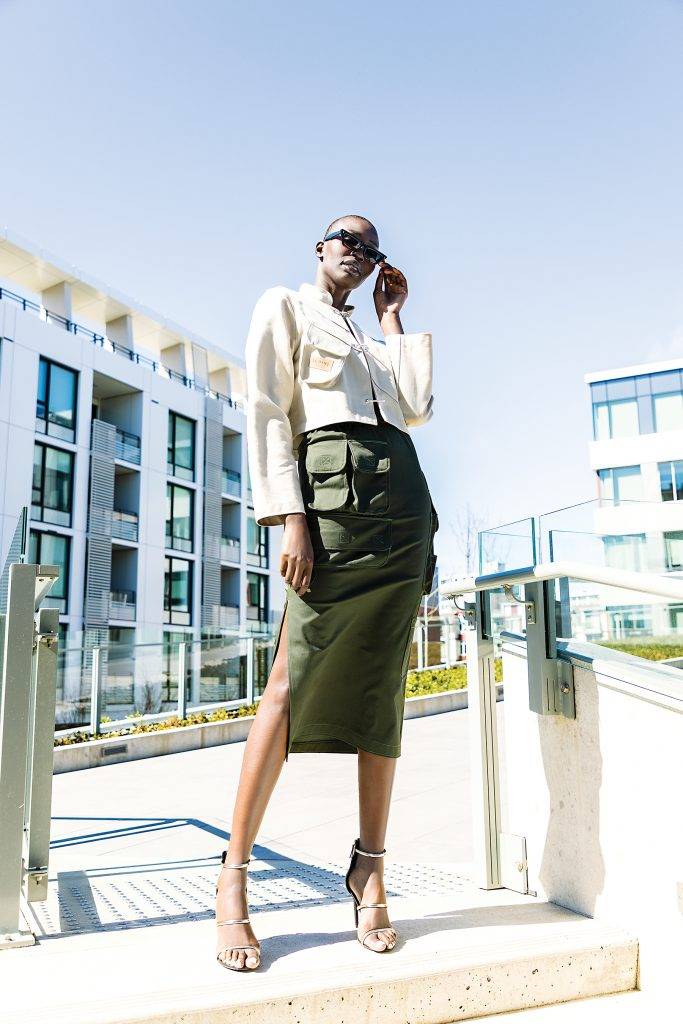 ---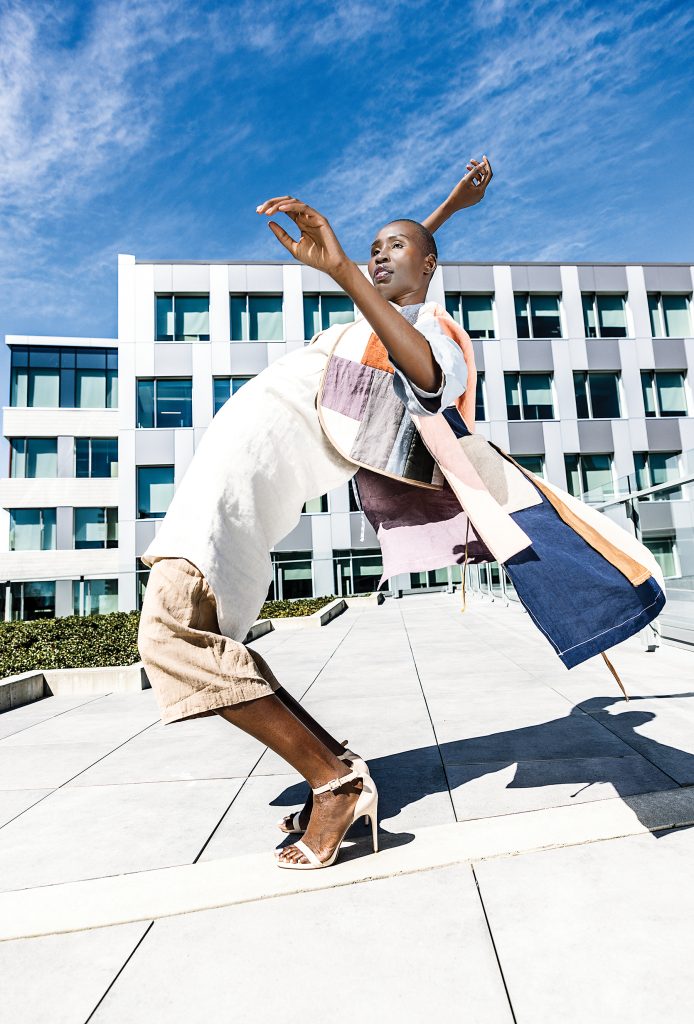 ---
---
---
---